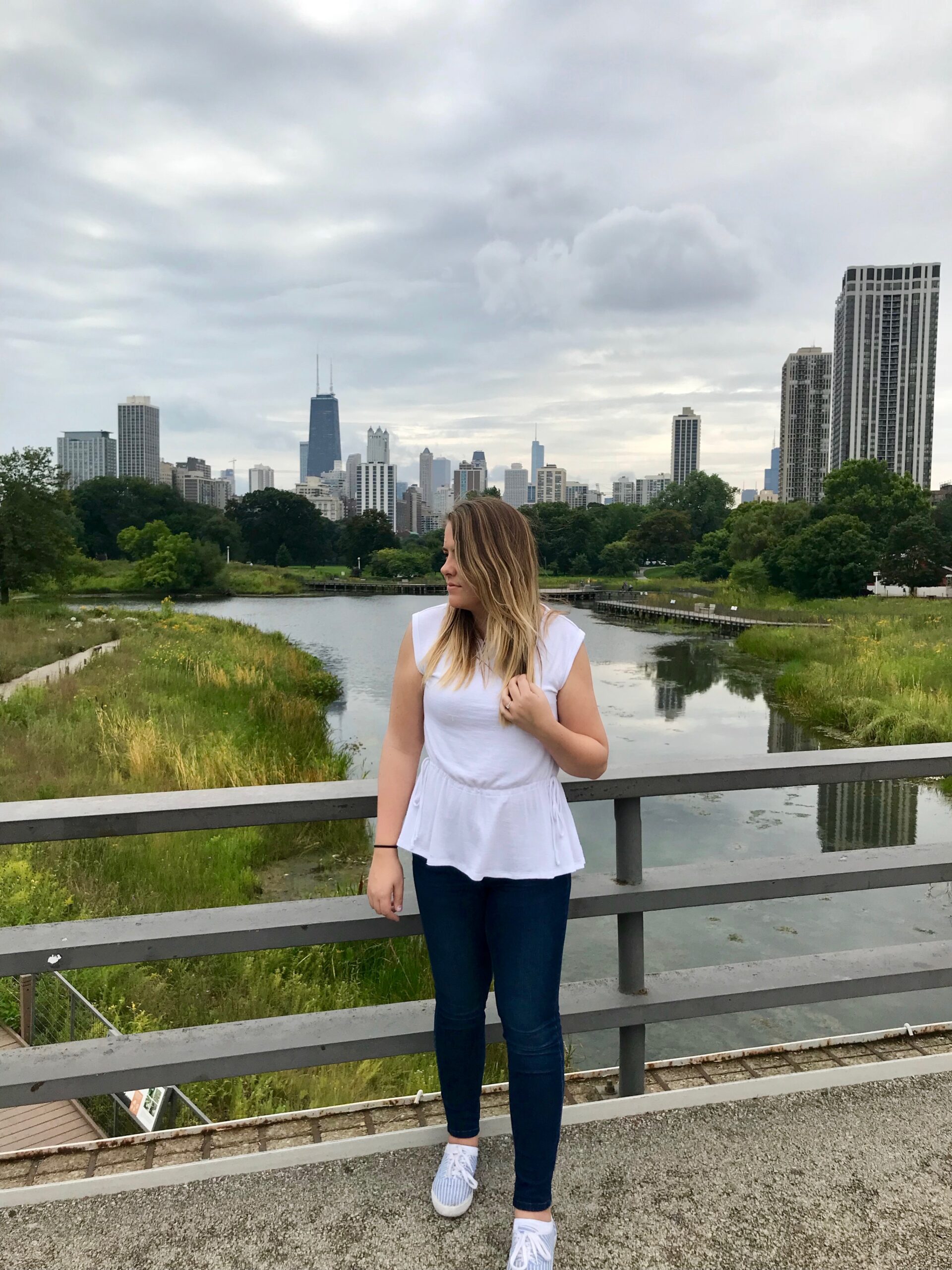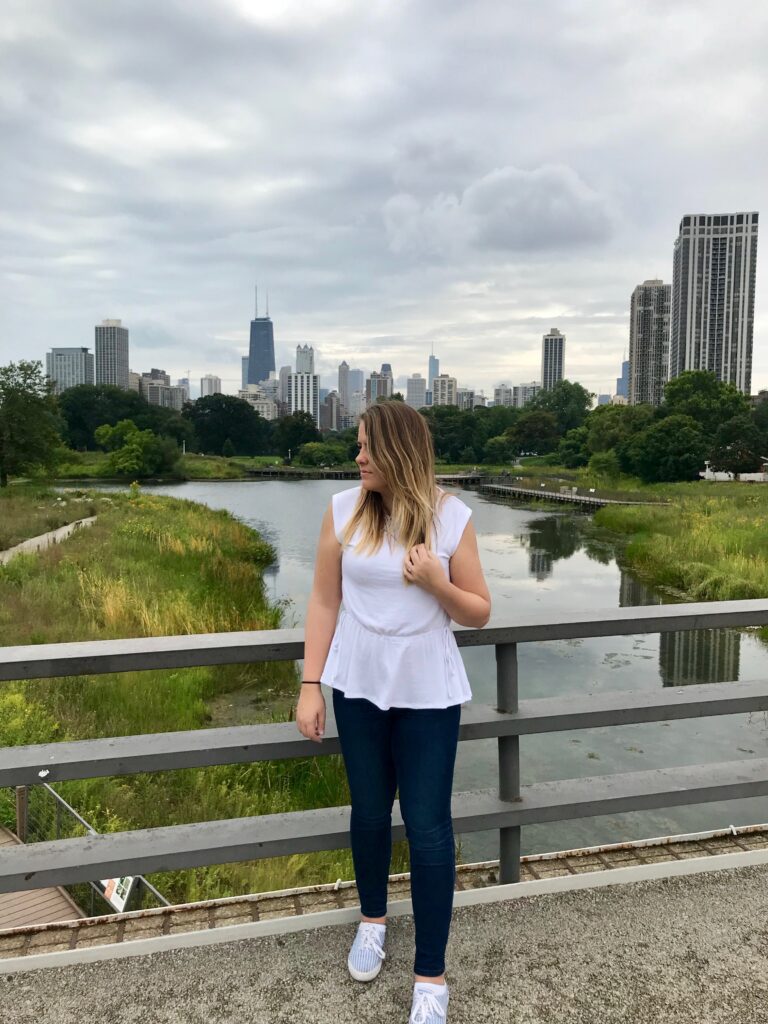 Happy Sunday! Last weekend Luke and I went to Chicago and it was so much fun. I surprised him with a trip to Chicago and tickets to a Bear's football game for his birthday the week before and I still can't believe I managed to keep it a secret (I booked everything in May).
I received so many suggestions for food it was heart breaking we didn't have time to try all!
Where To Brunch:
We went here before the Bear's game and holy moly they have the best Bloody Mary bar I have ever seen in my life. It's a country western vibe with delicious southern comfort type food.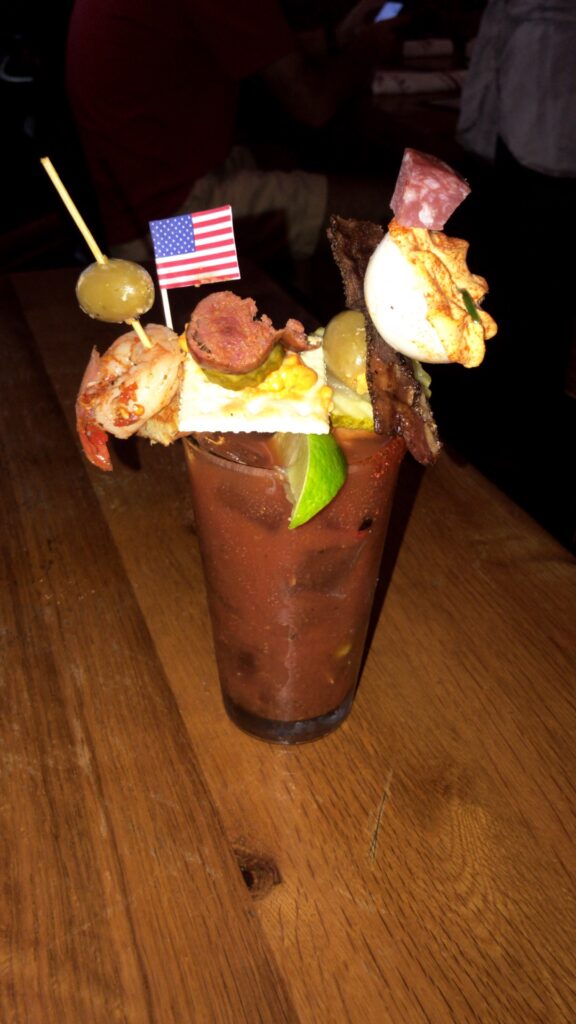 $6 Kick-Ass Margaritas…no really that is what they're called on the menu. Tacos with "global flavor"  such as buffalo chicken and tikka masala. Great spot!
Where To Grab Dinner: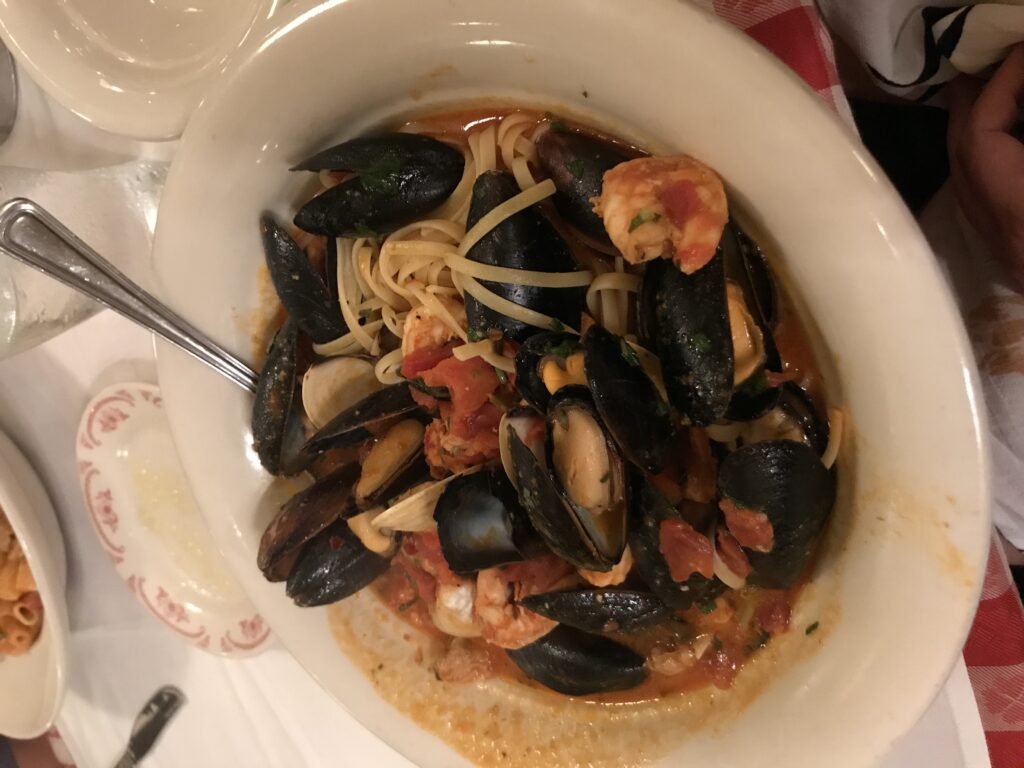 This Italian place was suggested by a local bartender to us and so glad we ended up here. Their portions are HUGE though. I swear two people can defiently split one pasta entree.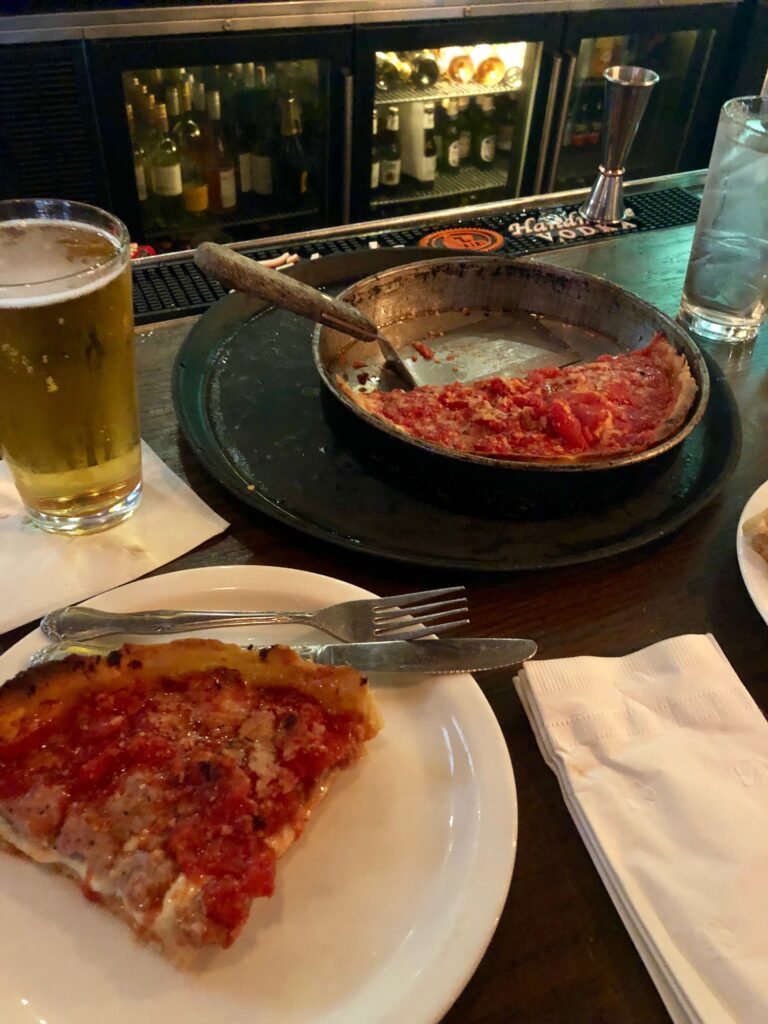 This is a world famous pizza place in Chicago. We got "The Lou" deep dish and it was worth it 100%. 
Where To Grab Drinks: 
Drink's are expensive (like around $15) BUT the city and river views are epic because it's a rooftop bar. I suggest just stopping by before dinner for a drink!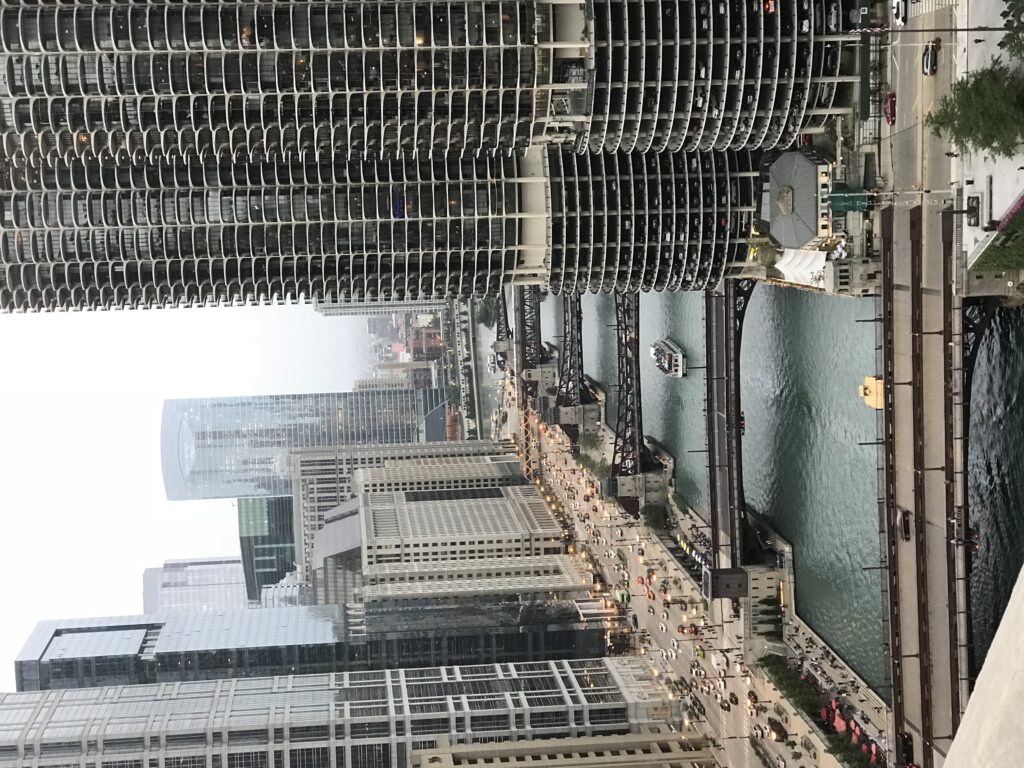 Elegant champagne bar with bubbly inspired cocktails and small bites.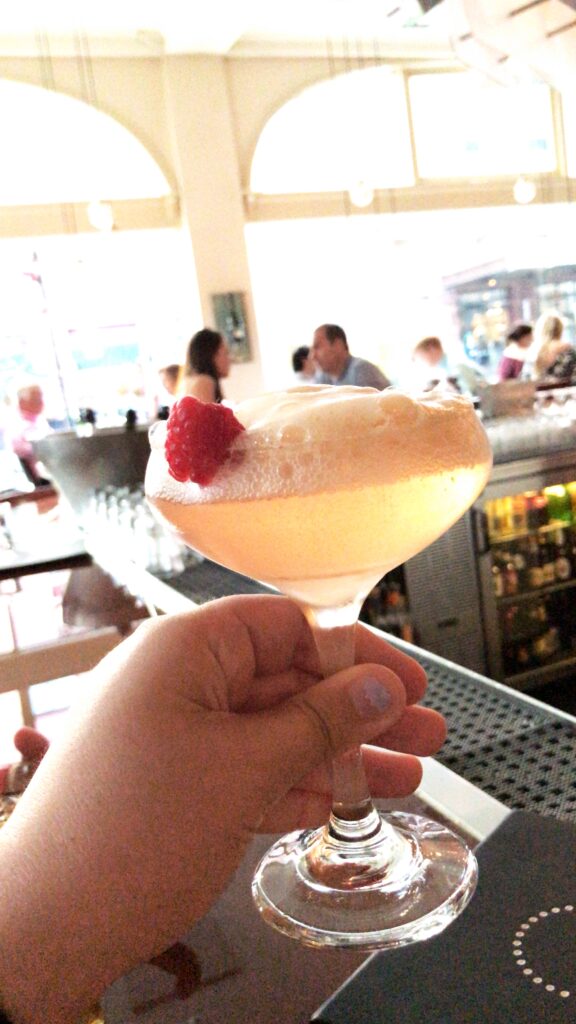 This is actually a basement bar located below POPS of Champagne. It's a dimly lit parlour style area with cozy booths and couches serving nibbles and drinks inspired by the Great Lakes region.
Things To Do In Chicago
Lincoln Park Zoo
We didn't plan to go here but we were in the area and decided to go. The exhibits were one of the best I've seen and it's free!
Rush Street + State Street Triangle
These two streets form a triangle park that is actually known as "Viagra Triangle"…no joke. The area is lined with restaurants and bars and offers a nice place to sit.  Bonus we found Whispers Coffee cart located in the park for a nice pick me up.
Chicago River Walk
Walking along the river is really enjoyable on it's own but it also has so many choices for food and drink along the way. 
Go To A Bears/Cubs Game
Y'all I'm really not into sports but watching a professional NFL team with beer in hand was actually fun.
This was written from my experience in Chicago. Hope this is helpful if  y'all make the trip!