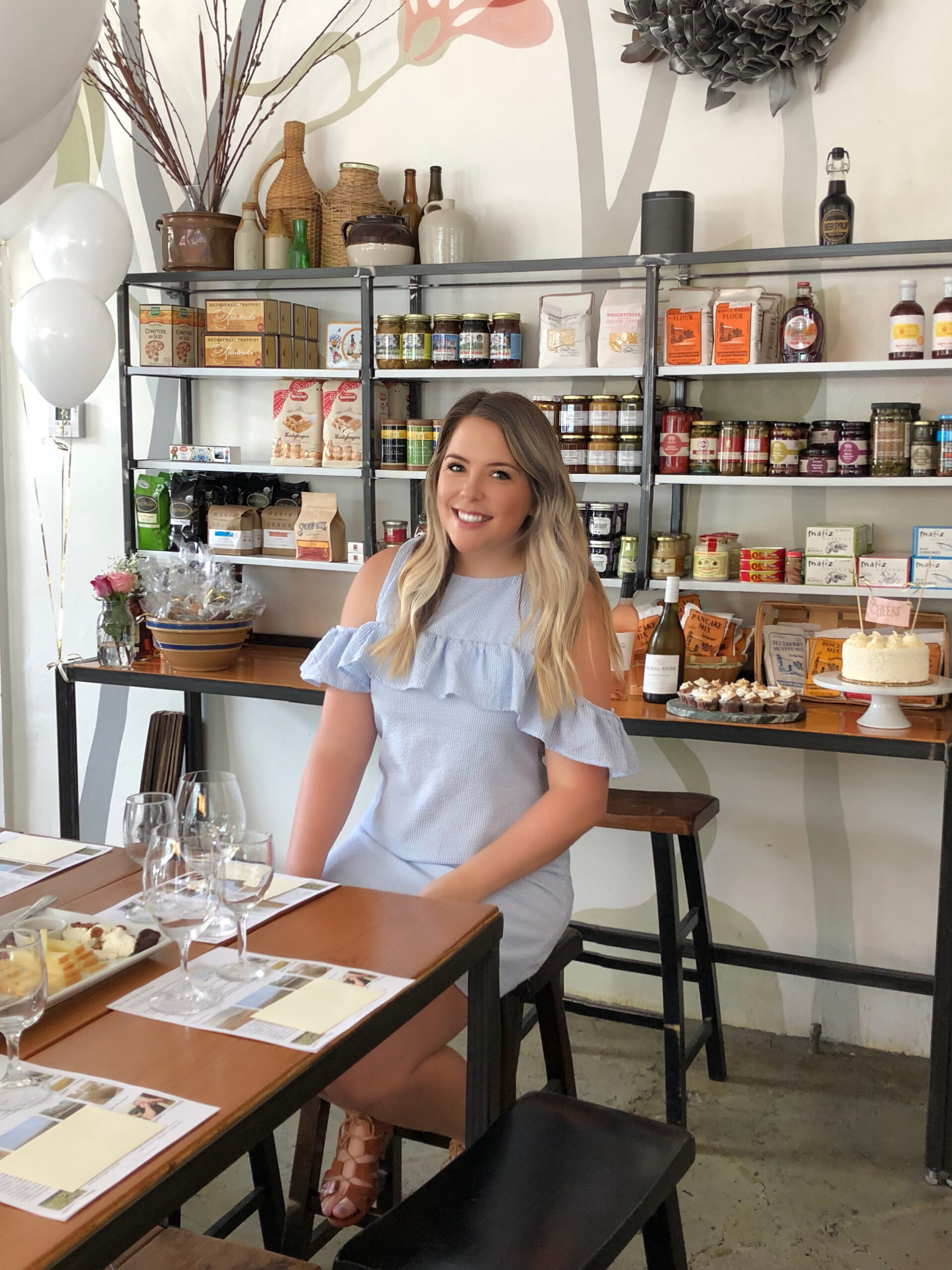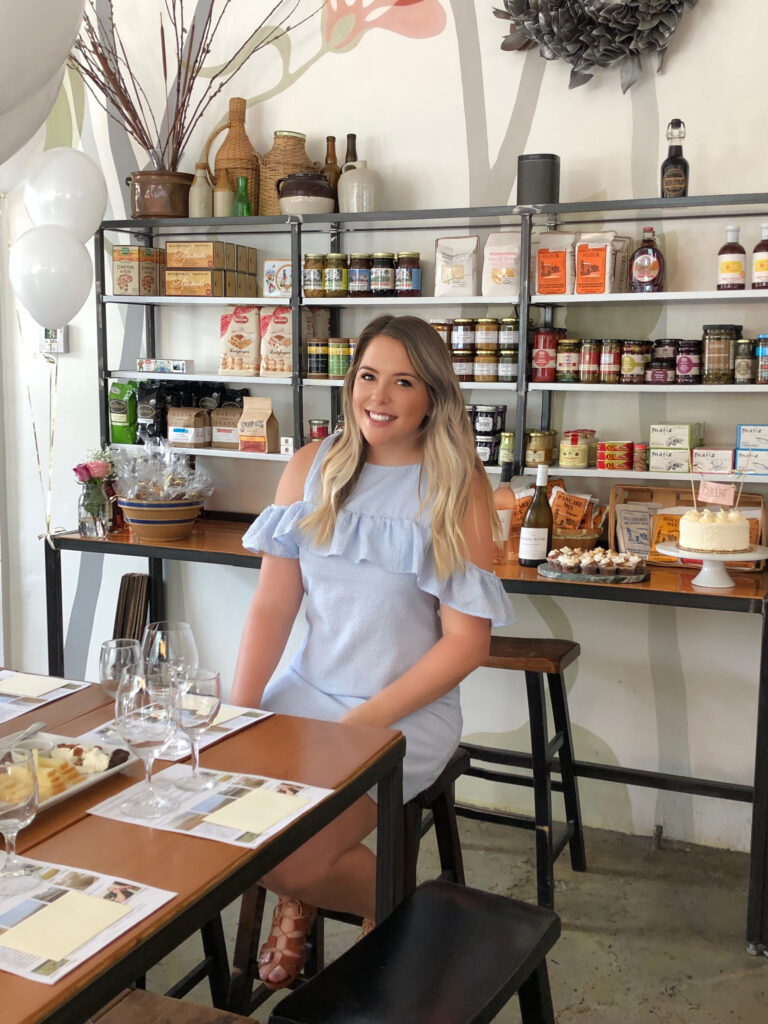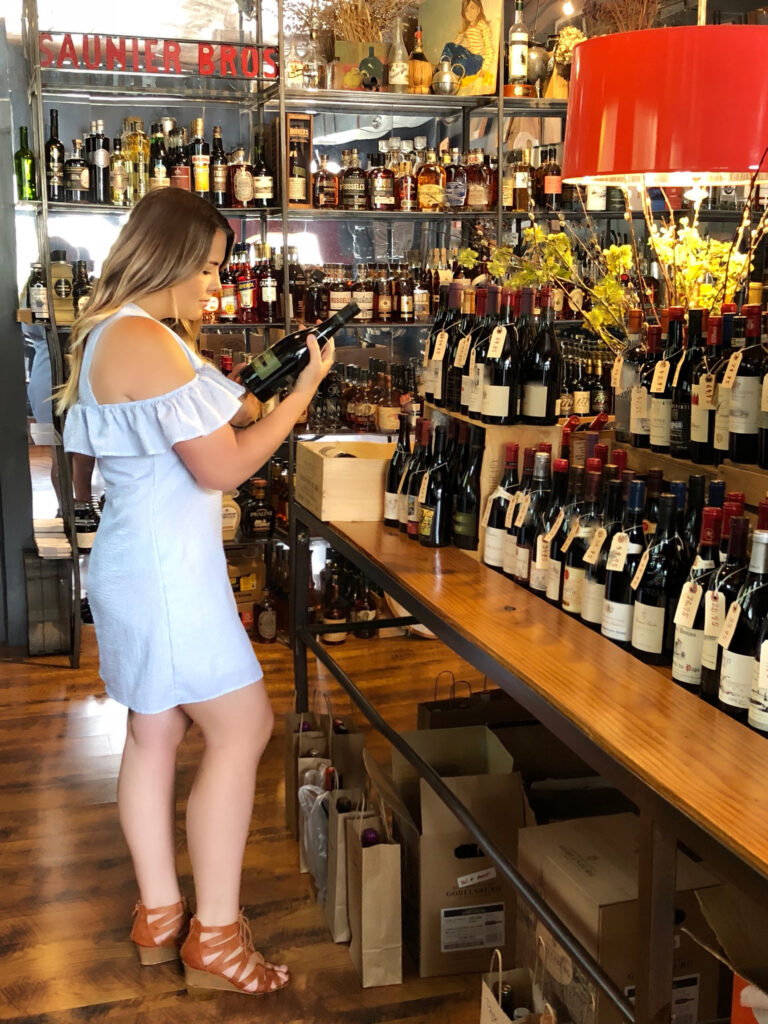 Dress: Seersucker Cold Shoulder Ruffle Dress || Wedges: Lace Up Wedges
Today I'm sharing one of my favorite spots in Lexington! WINE +. MARKET  is a boutique wine shop featuring craft beer, wine, liquor, cheese, charcuterie, fresh bread, coffee and gourmet sandwiches & salads. It's located in Downtown Lexington on the corner of Jefferson St. and Second St.
I usually pop in here to browse their huge selection of wine and it's also a go to spot for gifts and lunch. This past weekend my sister's bridal shower  was held at WINE + MARKET. The shower was absolutely  d r e a m y. We participated in a Sicilian themed wine class  featuring tastings of 5 different wines with a mouth watering charcuterie board for each table (my sister's honeymoon will be in Sicily hence the theme).
WINE + MARKET also  offers free wine tastings from 5 p.m. to 7:30 p.m. on Fridays. Need I say more?!  Y'all defiently should stop in and check out this local Lexington gem.