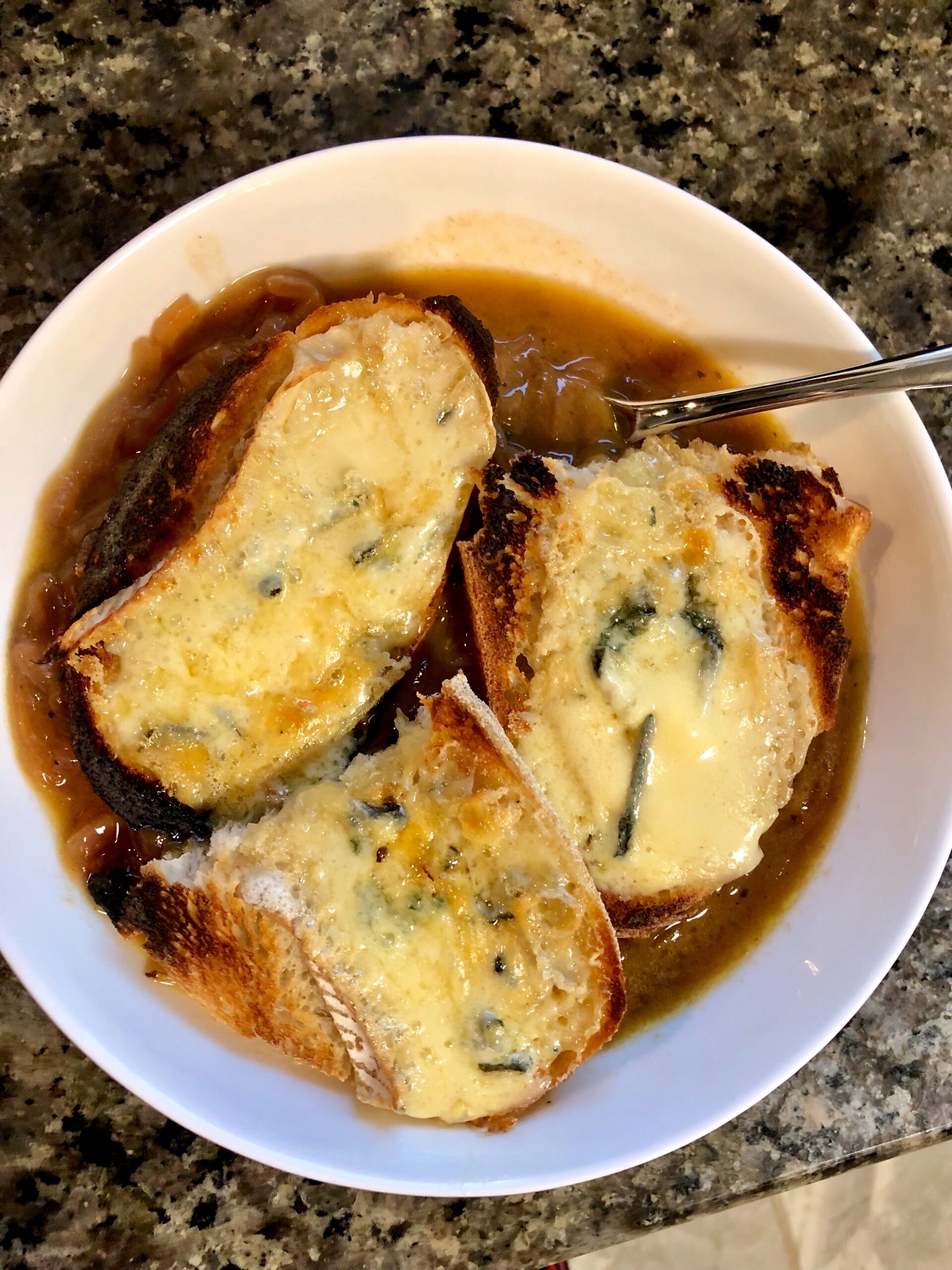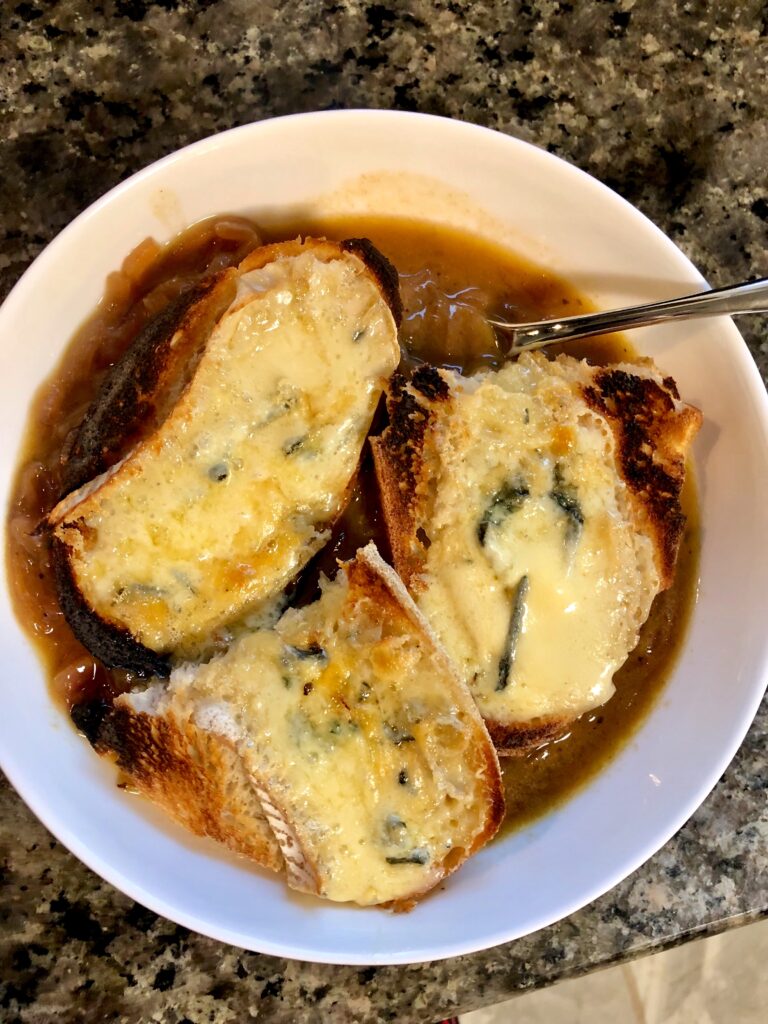 Happy Tuesday! For those of you that live around Lexington, it's been raining for days it seems like. Rain always makes me want to make soup! Also, Luke was not feeling well last night and the only thing that sounded good to him was soup. The original inspiration to make this came from   FOOD & WINE MAGAZINE . I basically followed their directions for their "Caramelized Onion + Bread Soup"  and made a few minor changes in the recipe but I definitely have to give them credit for this great spin on French Onion soup.  I have copied a summarized version of the instructions below for the sake of easiness but included the ingredients that I used which slightly differ from the OG recipe.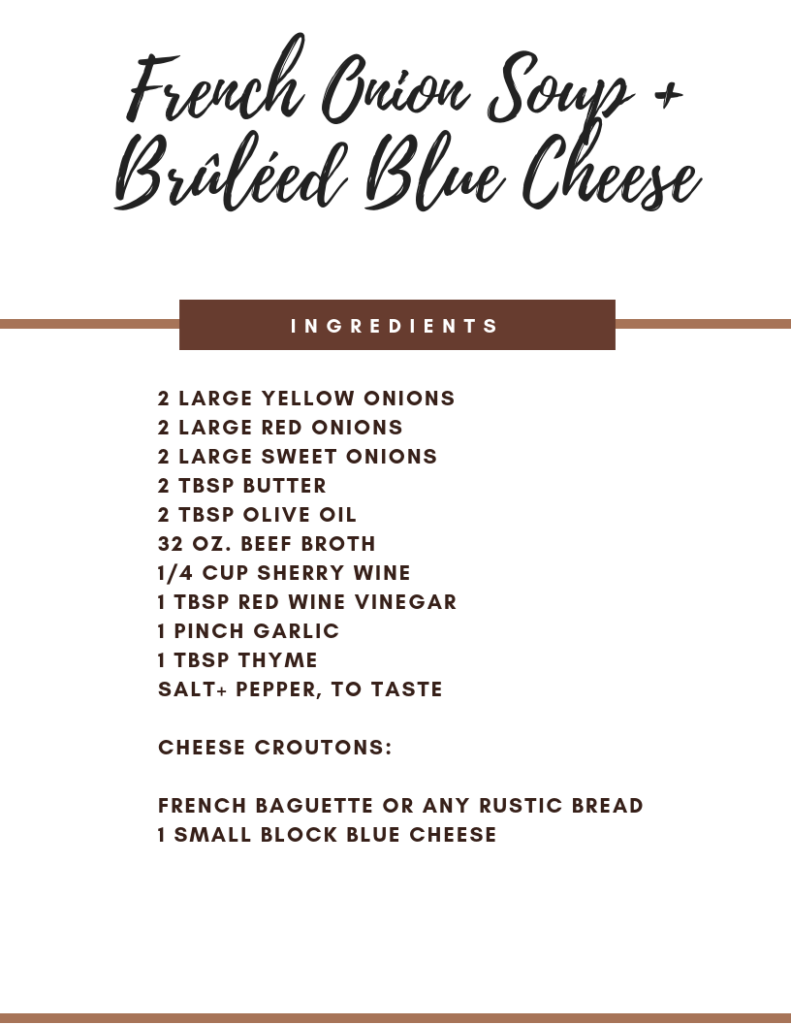 How to Make It
Step 1    
Combine onions, oil, garlic and butter in a stockpot over medium-high; toss together.  Stirring occasionally, until onions start to caramelize, about 20 minutes. Reduce heat to medium, and continue to cook, stirring and scraping any browned bits from bottom of pot with a wooden spoon, until onions are tender and caramelized, about 25 minutes.
Step 2    
Add sherry and simmer over medium, stirring constantly, until sherry is mostly evaporated, 2 to 3 minutes. Stir in broth, thyme, salt, and pepper. Increase heat to high, and bring to a boil. Reduce heat to medium-low, and simmer, partially covered, until flavors marry, 20 to 25 minutes. Stir in vinegar, and cook 1 minute; add salt and pepper to taste.