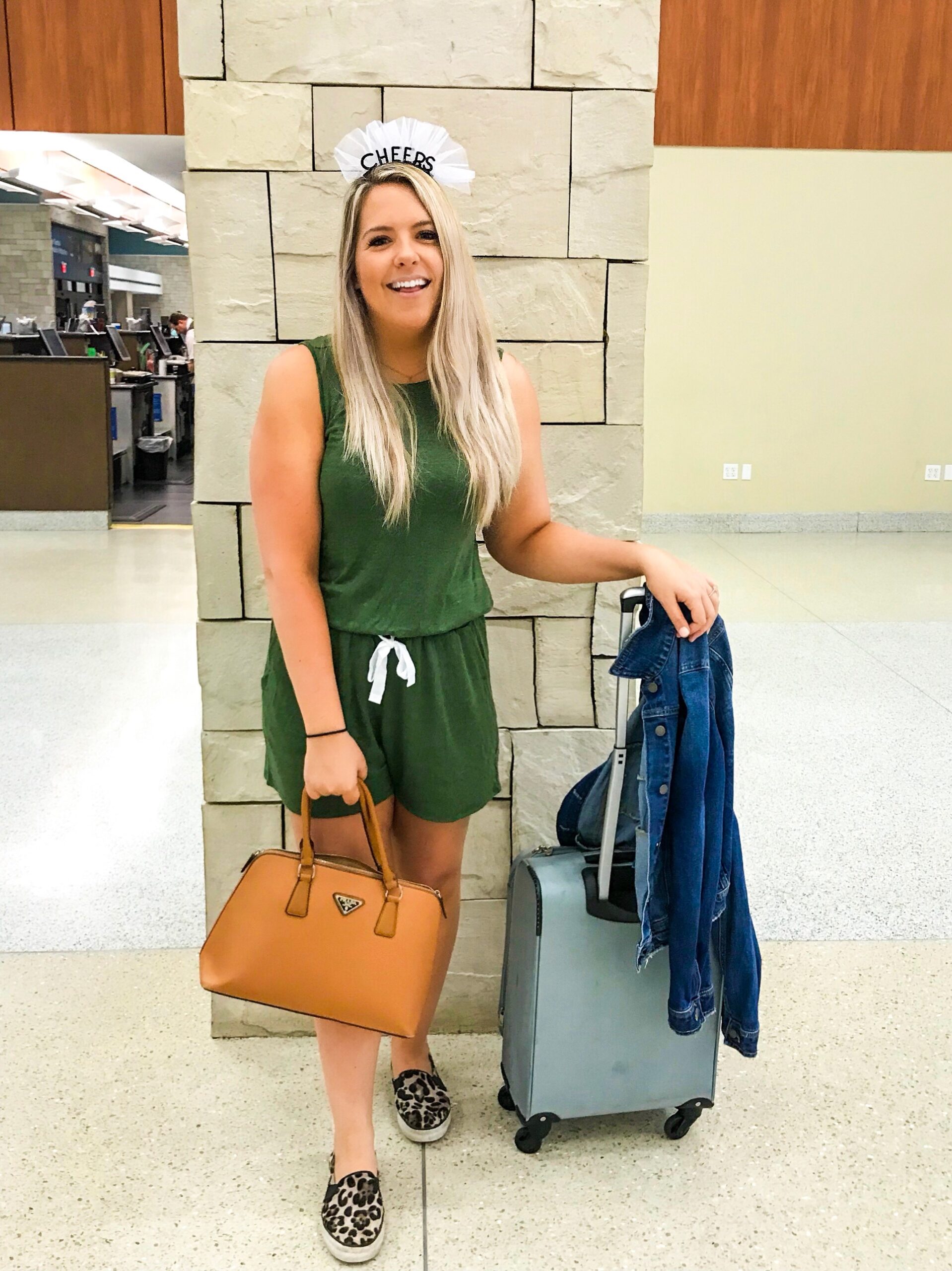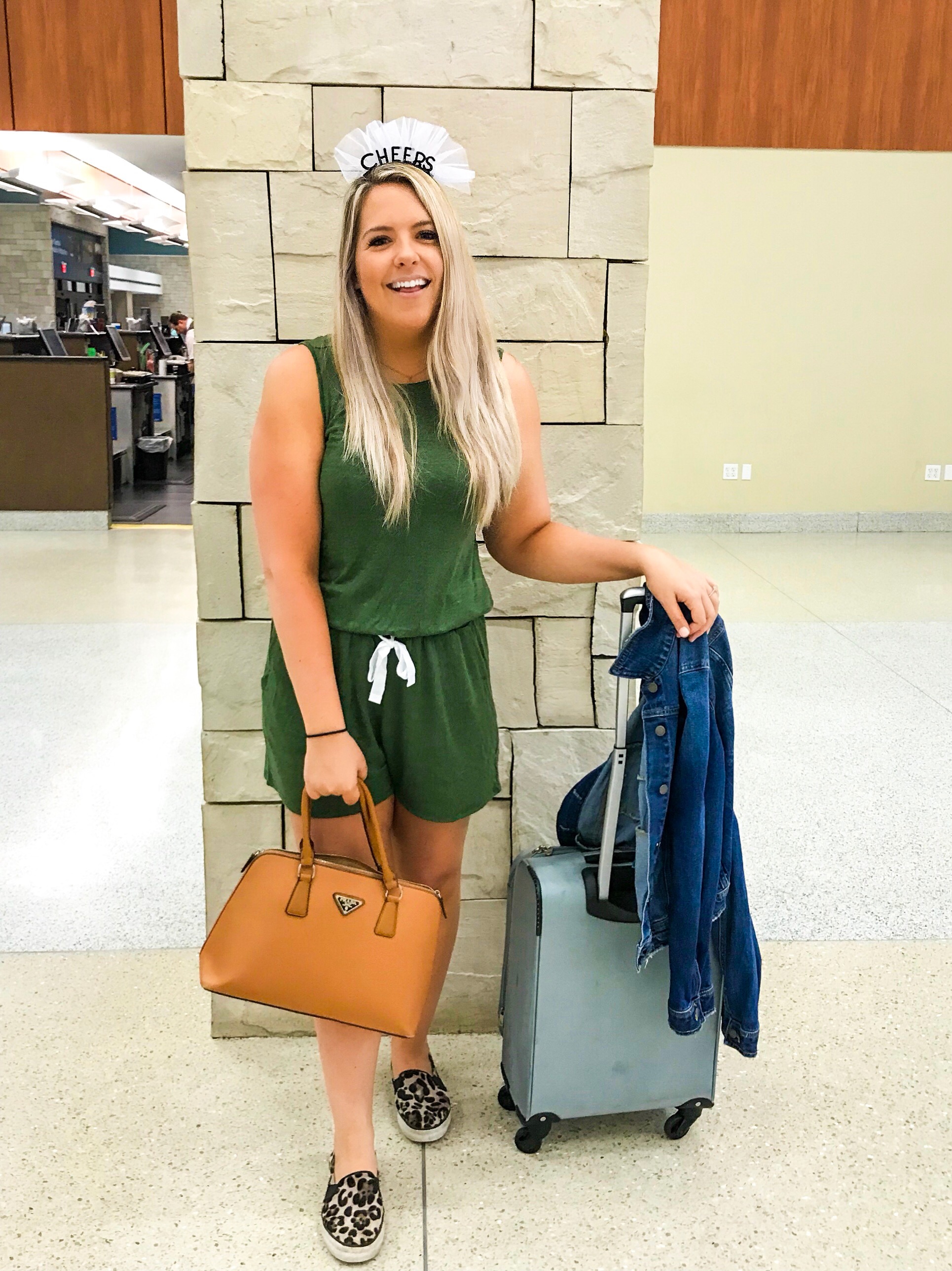 Romper: Sleeveless Drawstring Romper || Shoes: Leapord Slip Ons || Jacket: Denim Jacket  
Happy Thursday! I'm off to New Orlean's for my Bachelorette weekend with my besties but wanted to share this easy breezy travel look with y'all. I chose to wear this sleeveless drawstring romper because it' so incredibly comfy and I think it will help keep me cool in the 90 degree weather I'm heading to. For some reason I cant find my exact romper online but I have linked a very similar one that's just as affordable. I paired it with these super cute leapord slip ons. 
I'm so excited to spend the weekend with great friends in the city I visited just a few days after getting engaged last year!