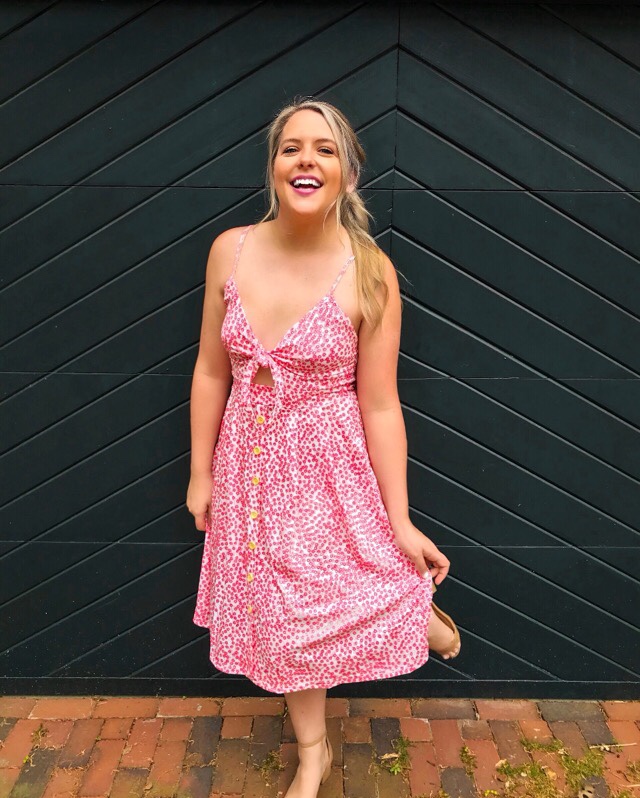 Dress: Tie Front Button Down Midi Dress || Shoes: Chunky Block Ankle Strap Heels
Cheers to the freakin weekend! I don't know about you guys but this week has felt so long and I'm so ready to relax a little & catch up on some things around the house. 
I came across this super cute printed dress while browsing stuff to spend a refund on and omg I'm so happy I found it. It's TTS and such a great affordable dress for the Spring + Summer.  I was actually a little surprised because the material almost feels like a swimsuit but I defiently dont mind it. The buttons are non functional but love the detail they add to this dress.  I think it would be super cute for a casual brunch or even a Summer wedding!