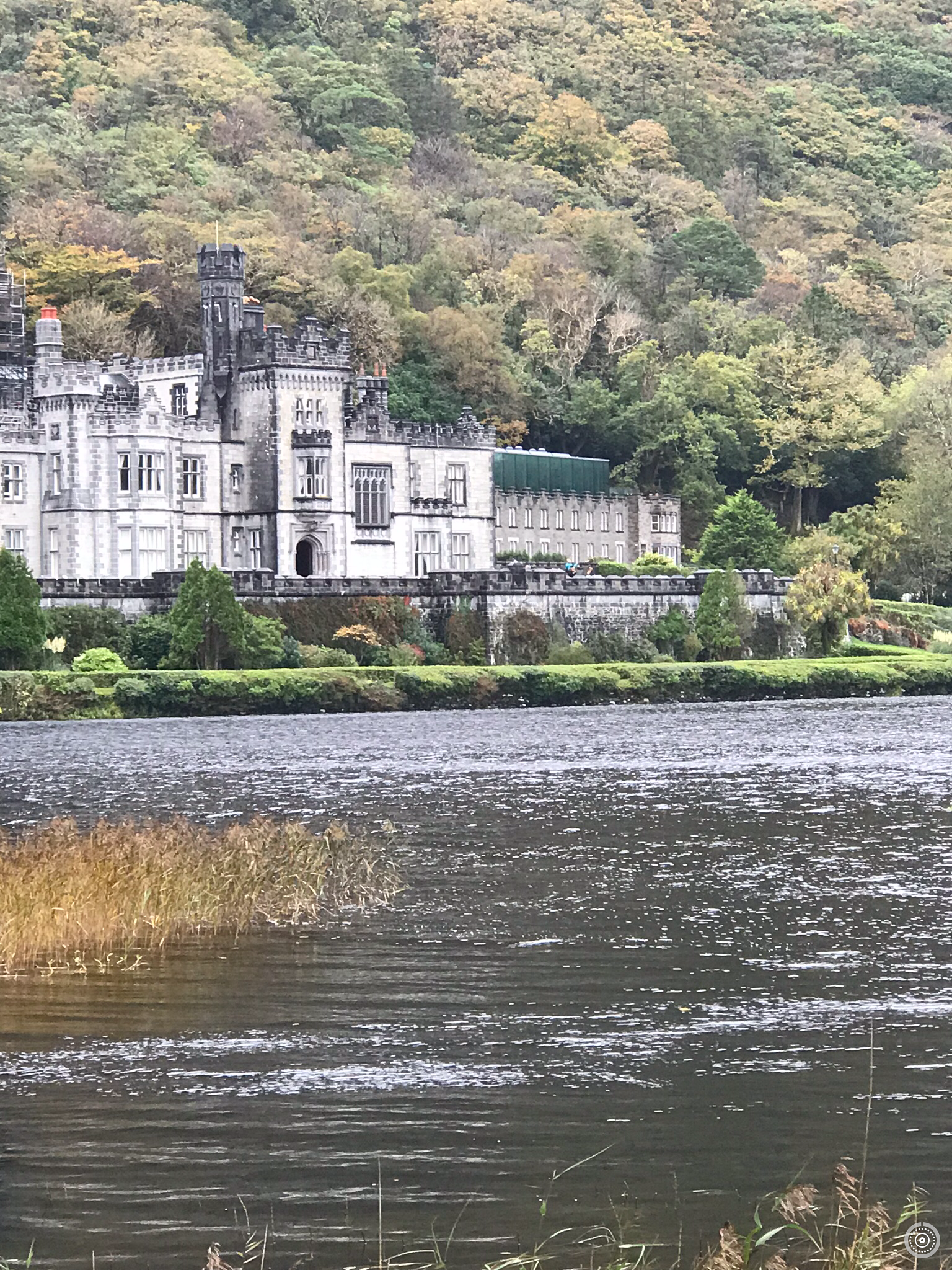 Recently I made my first trip to Europe! I was so excited and nervous which I think are pretty normal feelings to have when traveling somewhere you have never been. I could go on and on about why I loved Europe but I will simply say the history, architecture, the way of life and of course the food all captured my heart.
MY FIRST TRIP TO EUROPE:
Based on my travels to Ireland, Italy & Switzerland in the Fall.
WHERE TO STAY
I searched long and hard for the best hotel deals. I ended up using booking.com and hotels.com for most of my trip. For some reason I had a preconceived notion that hotels would be super expensive compared to Airbnb but that wasn't the case at all. Keep an eye out for hotel deals that offer additional deals like free breakfast or a complementary shuttle service that you can take to and from the airport. It really can be a cash saver!
I did book an Airbnb while in Galway, Ireland. It was perfect for my stay because it was walking distance to the city center but quiet at night when I wanted to sleep because jet lag. Also, the host delivered breakfast each morning to the room which was so nice and yummy.
My Favorite: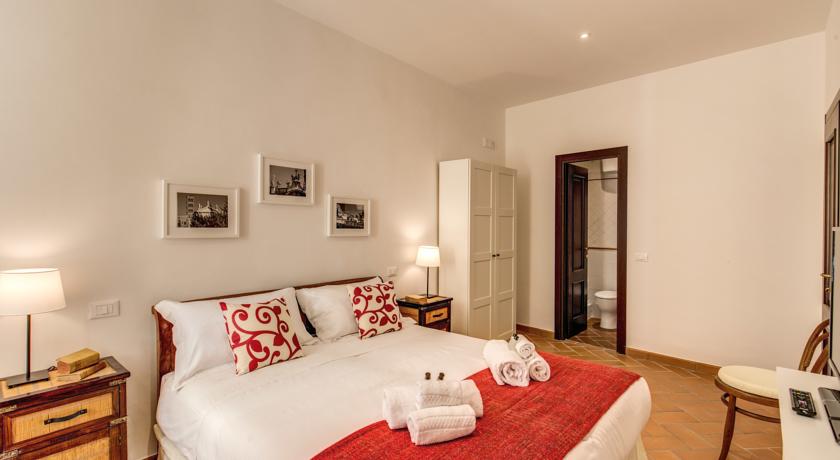 Piccolo Trevi Suites-Rome, Italy
This place is steps away from the Trevi fountain and smack dab in the center of Rome surrounded by restaurants and shops (including a wine store ????). Almost all of the Ancient Rome sites are a 10-15 minute walk from here.
WHERE TO EAT:
Every city that I visited had endless options of restaurants to choose from. This made me pumped but also stressed out. I suffer from FOBO (Fear Of Better Options). When I go out to eat I am so indecisive already on what to order. I need to know what everyone is getting before ordering food myself because I'm always thinking, "what if they order something better?" I highly suggest asking locals when you travel especially abroad because they know the best spots and it will help you avoid major tourist traps. Side note: I noticed people eat dinner later in Europe it seems like. Some places are just getting ready for dinner service at the time you usually are eating dinner at home. Be patient!
Cafes
A local woman pointed out a cafe that had great coffee and pastries in Rome. I decided to take her advice and try it. It was slightly confusing at first and a little over whelming because it was a true local joint and it was during the pre work rush. I discovered most cafes have you place your food order and then give a ticket or receipt to a different person who will ring you up while also taking your drink order. You will also give your beverage ticket to a barista where they will make your coffee and most likely you will drink it at the counter standing up (sitting down at a table means you're going to pay more).
My Favorites: 
| I was so happy that I found Piccolo Arancio. It was slightly hidden off a side street in Rome. It was authentic Italian and had a huge wine list. I also liked this place because they had a few wines listed as personal suggestions to try. I'll tell you now, just order the whole bottle for dinner. You won't regret it. Cafe de Grancy was so quaint and delicious. I ordered a crossaint and hot chocolate (I mean I had to try hot chocolate in Switzerland!).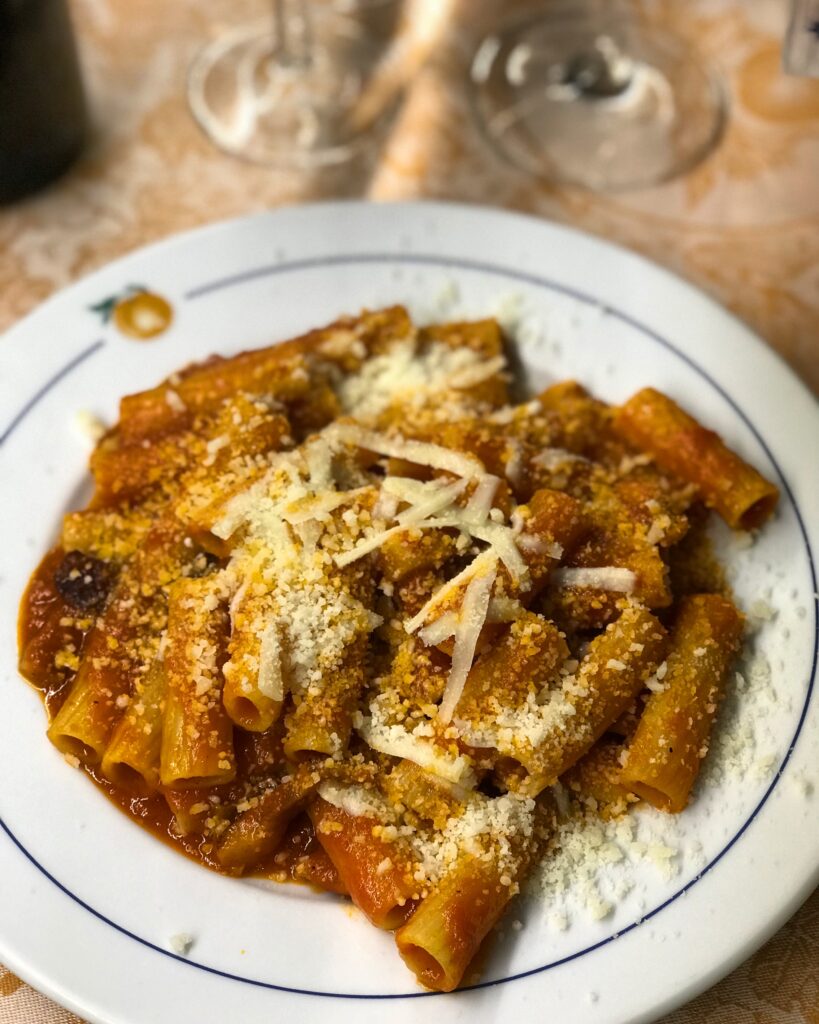 Piccolo Arancio | MENU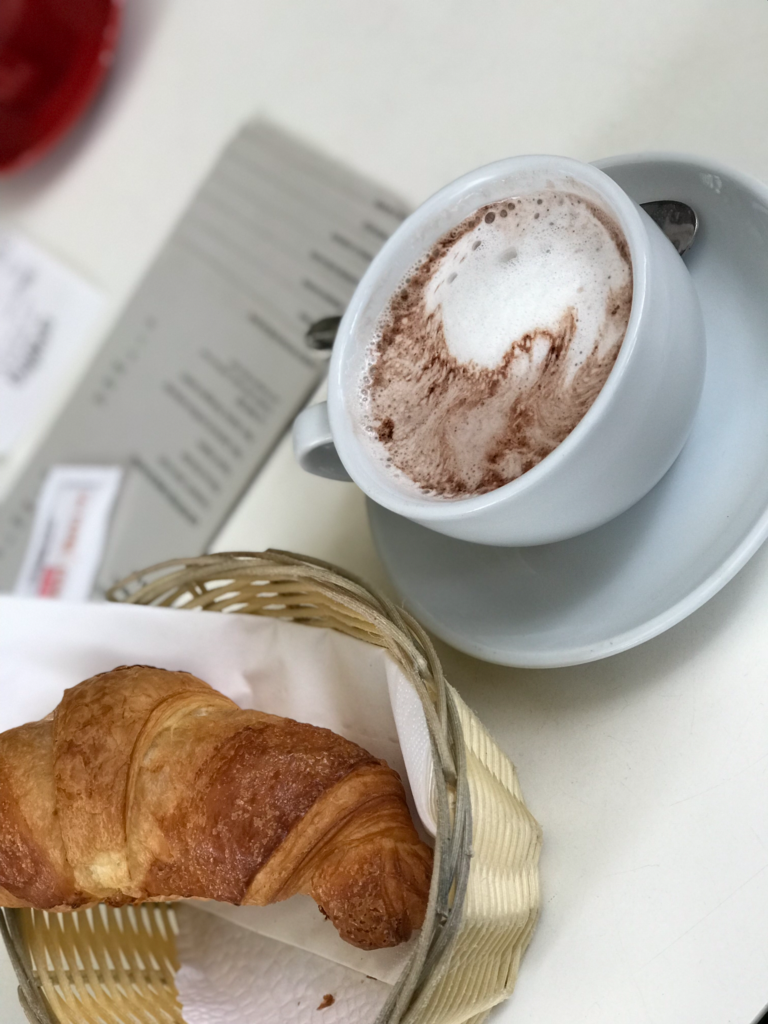 Cafe de Grancy | MENU
WHAT TO PACK:
Repeat after me. Thou shall not over pack. Most airlines have a 50 pound rule on checked bags in the U.S. If you are traveling within Europe like I did on their budget airlines such as AER LINGUS the most cost efficient bag will not be able to weigh more than 44 pounds. Also, these airlines can be strict on your carry on luggage. I suggest taking a large bag that you can stuff a small cross body purse into. I think the key to packing for colder weather is layers. I packed a collection of sweaters, two vests and a light coat.
Essentials to remember:
Blanket scarf (that can be used as a small blanket on planes & trains).
Trash bag for any dirty clothes that you won't wear again.
Travel size spray bottle of febreze for anything you want to wear again.
Comfy walking shoes
Rain Jacket
Portable phone charger or case
My Favorites: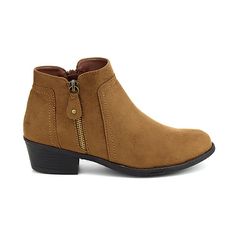 Low Ankle Boots Short Ankle Boots (Overstock.com)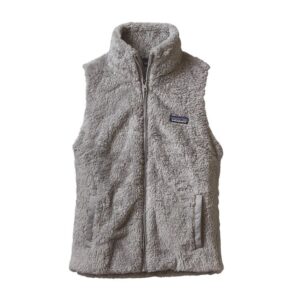 Patagonia Los Gatos Vest (J & H Outdoor Store)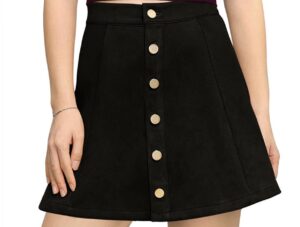 Suede Button Front Mid Rise Mini A-Line Skirt (Amazon)
MISCELLANEOUS TRAVEL TIPS:
Some larger cities such as Rome will have people on the streets and especially at popular site seeing spots trying to sell you stuff without you even realizing at first (flowers, tours, scarves, toys, etc.). Beware.
While tipping is always appreciated no matter where you travel, tipping in Europe isn't as automatic nor as generous as it is in the U.S.
Look into purchasing any tickets or passes to attractions ahead of time online to avoid lines.
Use ATM's in the airports to pull out different currency such as Euros (ask your bank's stance on international ATM fees. Some banks actually reimburse you 100 % for any incurred fees while abroad).
Schedule taxi pick ups ahead of time for early morning flights or trains. I used BetterTaxi.com.
Put travel notices on any bank or credit cards you have before traveling internationally.
If you want the ability to text or make calls abroad look into your phone carrier's different plans they have available.
Stay CALM when something doesn't go as planned and roll with it.