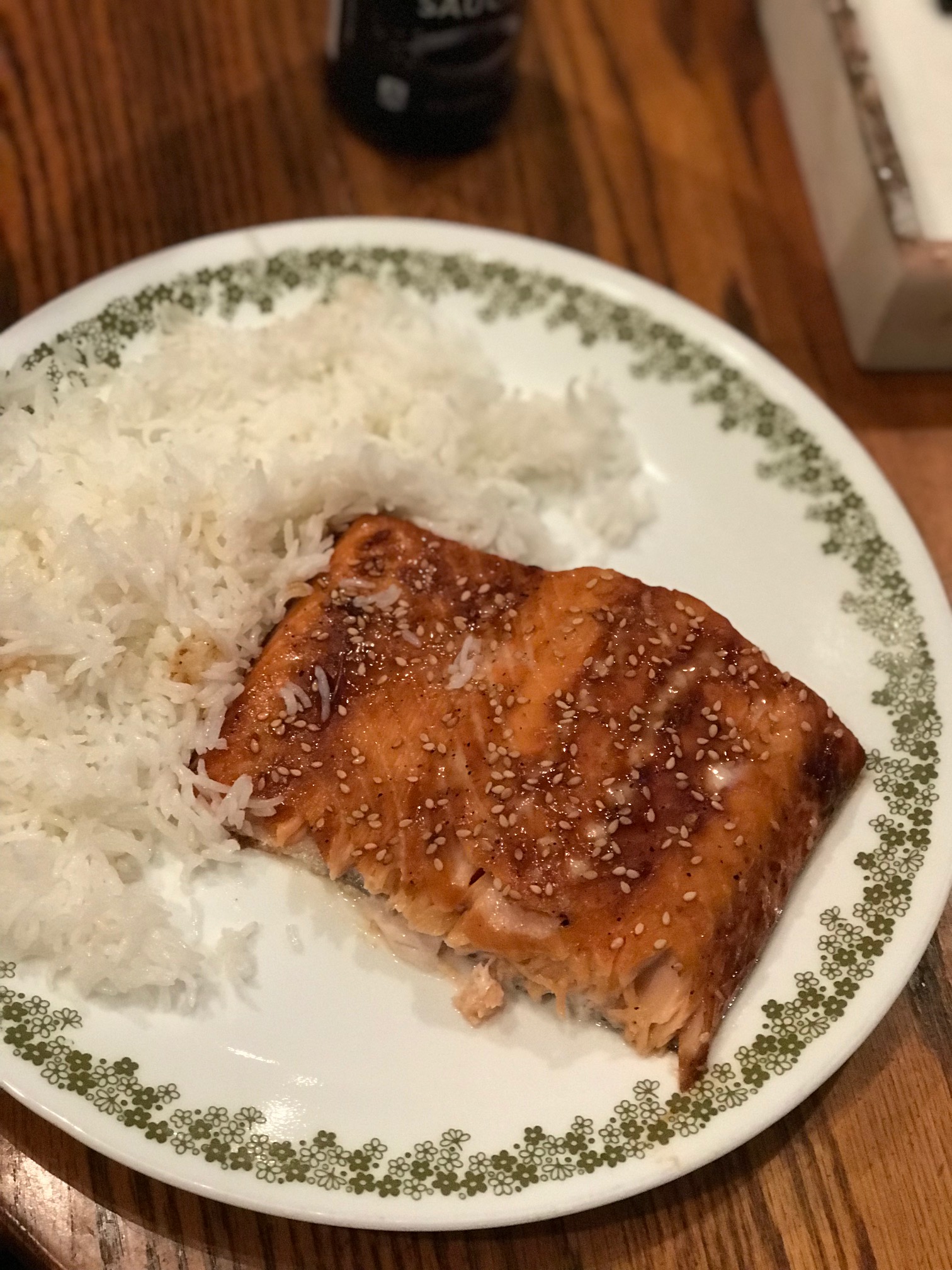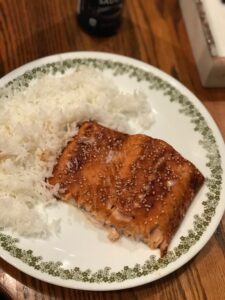 Ingredients:
1 filet of Salmon
2 tbsp of red miso paste
2 tbsp of ground ginger
1 tbsp of garlic powder
1 tbsp of crushed red pepper flakes
6 tbsp of honey
4 tbsp of soy sauce
sesame seeds, optional
Salmon is absolutely one of my favorite types of fish. I find it so versatile, so hearty and of course delicious.This was so easy and quick to whip together which makes this dish a great one to cook during the week!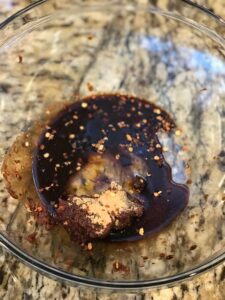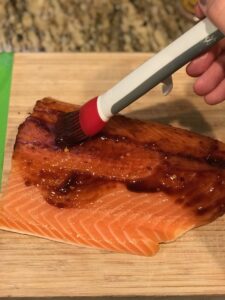 To make the glaze combine your honey, soy sauce, red miso paste, ground ginger, garlic powder and red pepper flakes in a bowl and whisk well. Brush glaze over your filet (I like to baste the skin side of the salmon as well). Note: Miso paste can usually be found in the international aisle of the grocery store.
Place your salmon in the oven for 15-20 minutes on 375 degrees (depending on thickness). Baste salmon half way through with your remaining glaze. Sprinkle sesame seeds over your filet when you pull it out of the oven. This is totally optional but I like them because I think they provide a very subtle nutty taste to your dish.
Your salmon should be ready to eat! You can double check by using a fork to see if it flakes easily. If you want a quick side to pair with your salmon try basmati rice. It take no time at all to cook.
How easy was that?!