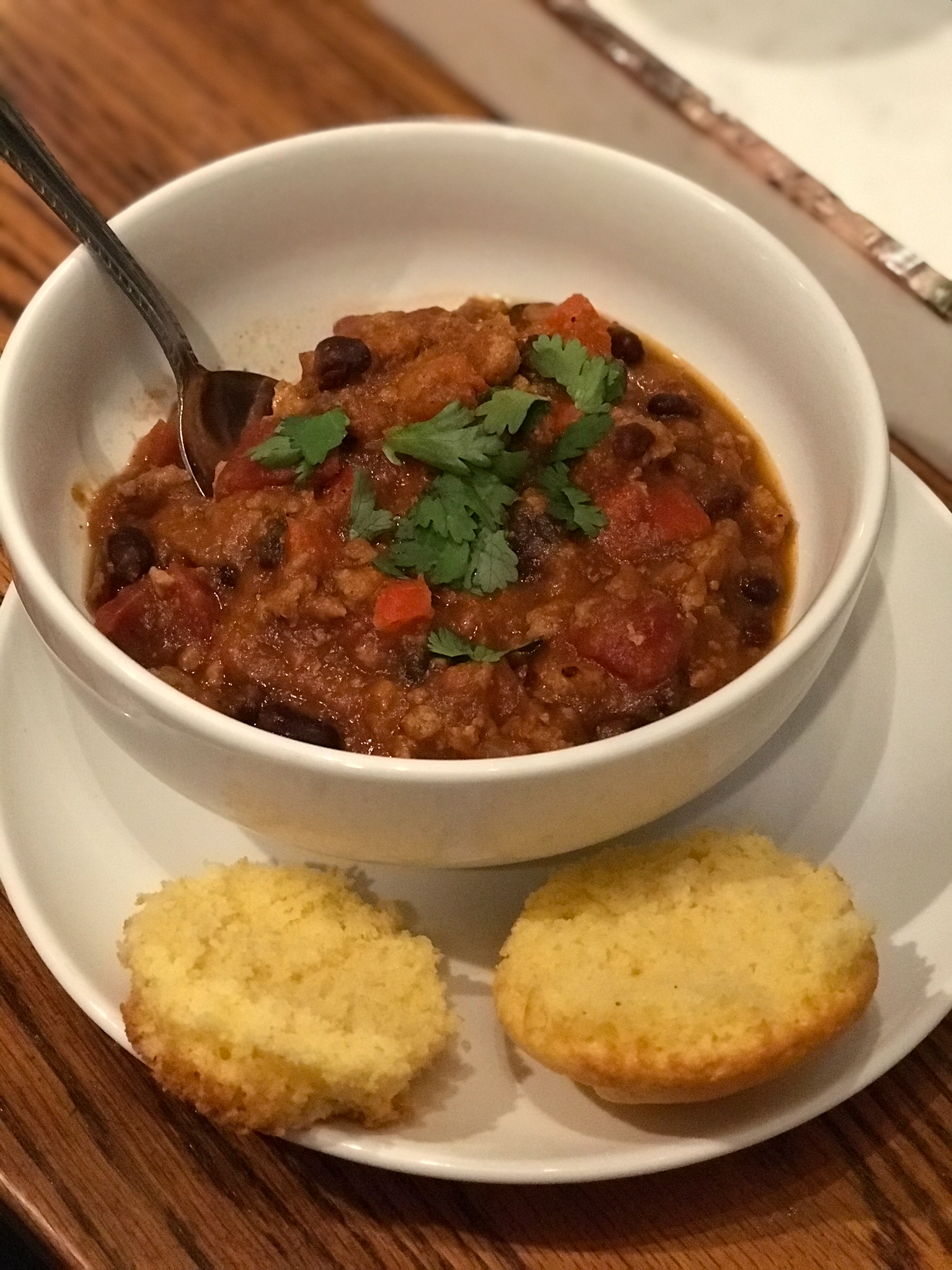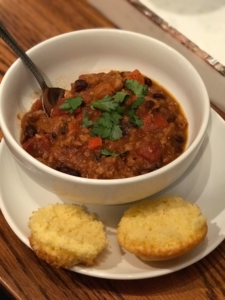 Ingredients:
1 lb of ground turkey
1 yellow onion
1 bell pepper (any color)
1 can of pumpkin puree (12 oz.)
1 can of black beans (12 oz.)
1 can of diced tomatoes (12 oz.)
1 tbsp. of chili powder
1 tbsp. of cumin
1/2 tbsp. of garlic powder
1/2 tbsp. of onion powder
1 tsp of pumpkin pie spice
salt & pepper, to taste
1 bundle of cilantro
I know pumpkin in chili? I must be crazy. When I was shopping for this recipe I was thinking to myself this would be a recipe that I would not end up sharing because it was going to be a fail and not tasty. WRONG. This is the best pot of chili I have ever made. Trust me it doesn't taste like you mixed pumpkin pie and chili together in a bowl for dinner.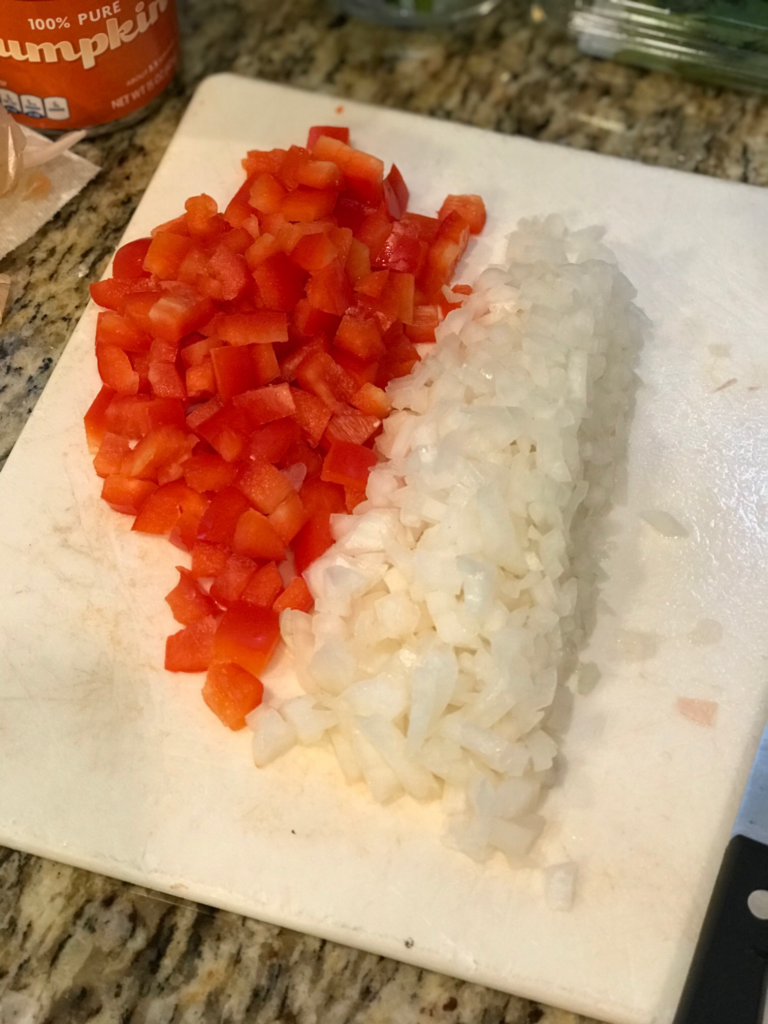 Start off by browning your turkey in a pan over medium heat and dicing your onion and bell pepper. Once these are diced, combine with the turkey in the pan for about 15-20 minutes.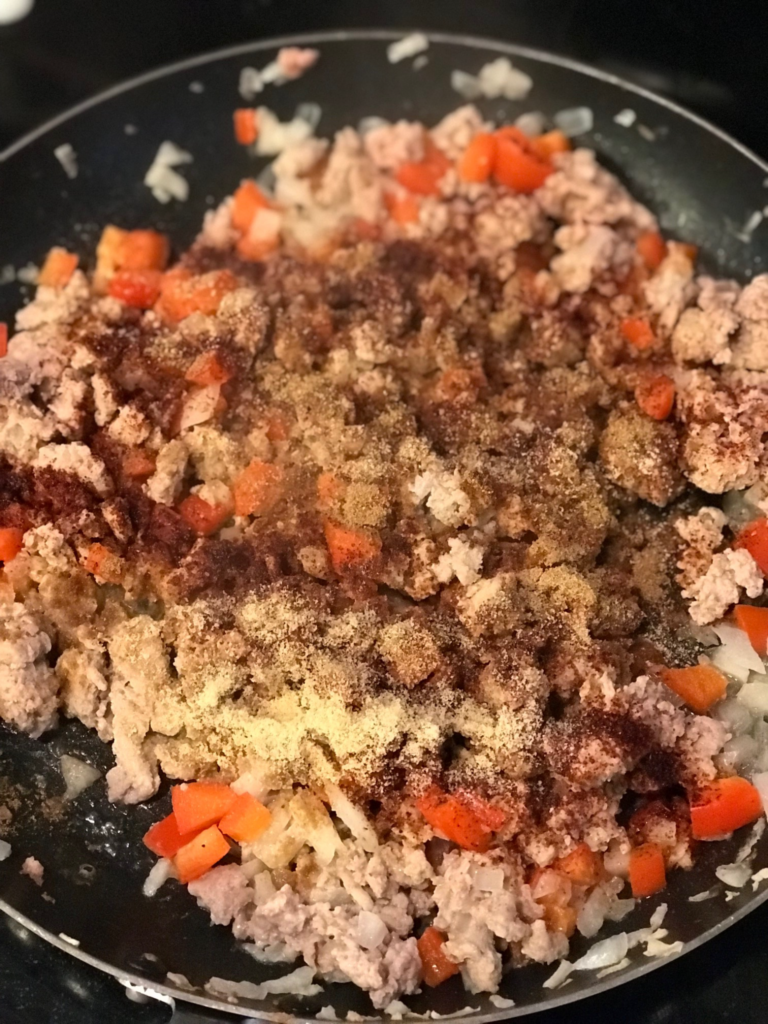 Add chili powder, cumin, onion powder, garlic powder and pumpkin pie spice to the turkey and mix into meat flipping it repeatedly.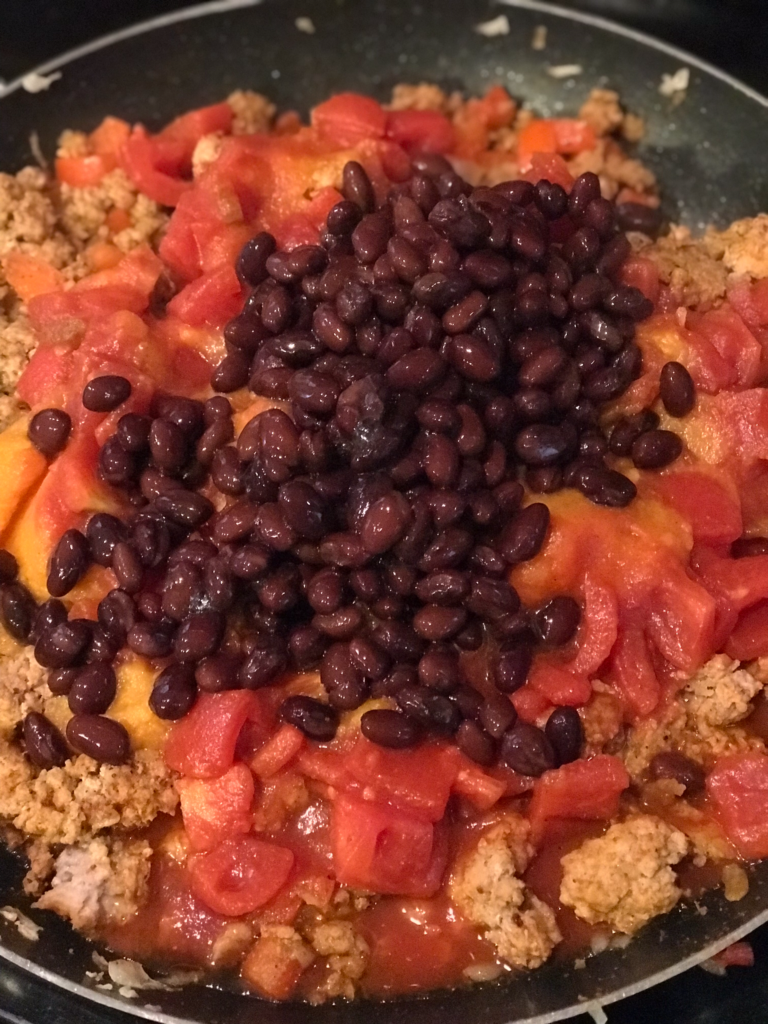 Add your black beans, diced tomatoes (undrained) and pumpkin puree. NOTE: Make sure you get pumpkin puree and NOT pre-spiced pumpkin pie filling when shopping for ingredients!
Reduce your heat and let it simmer for a few minutes. I ended up adding a splash of chicken broth because I wanted the chili to be a little thinner but each to their own.
Garnish with cilantro and its ready to serve.
I also made corn muffins to go with the soup. There are many different brands out there but I used Jiffy corn muffin mix and simply followed the directions on the box. They go great with chili!