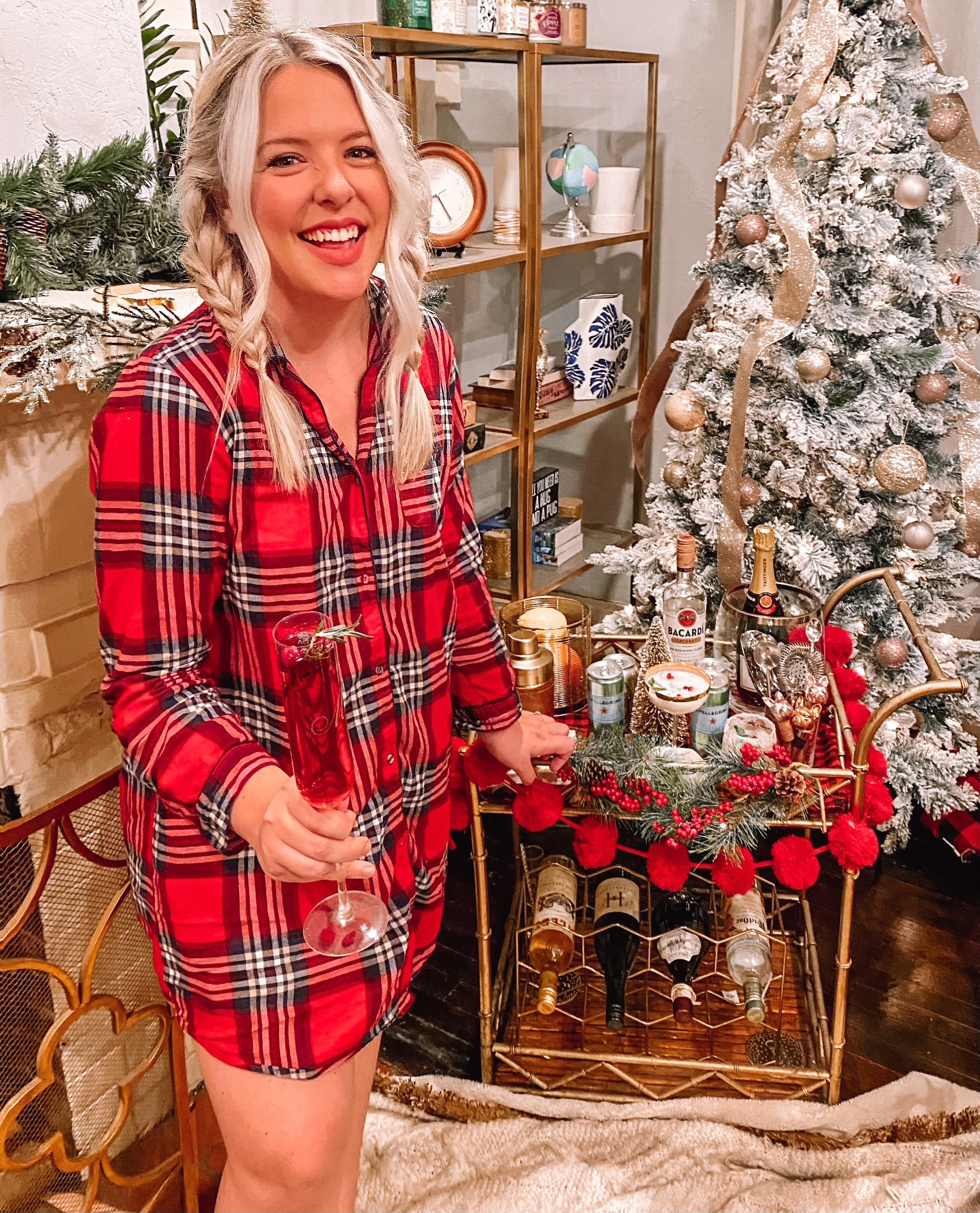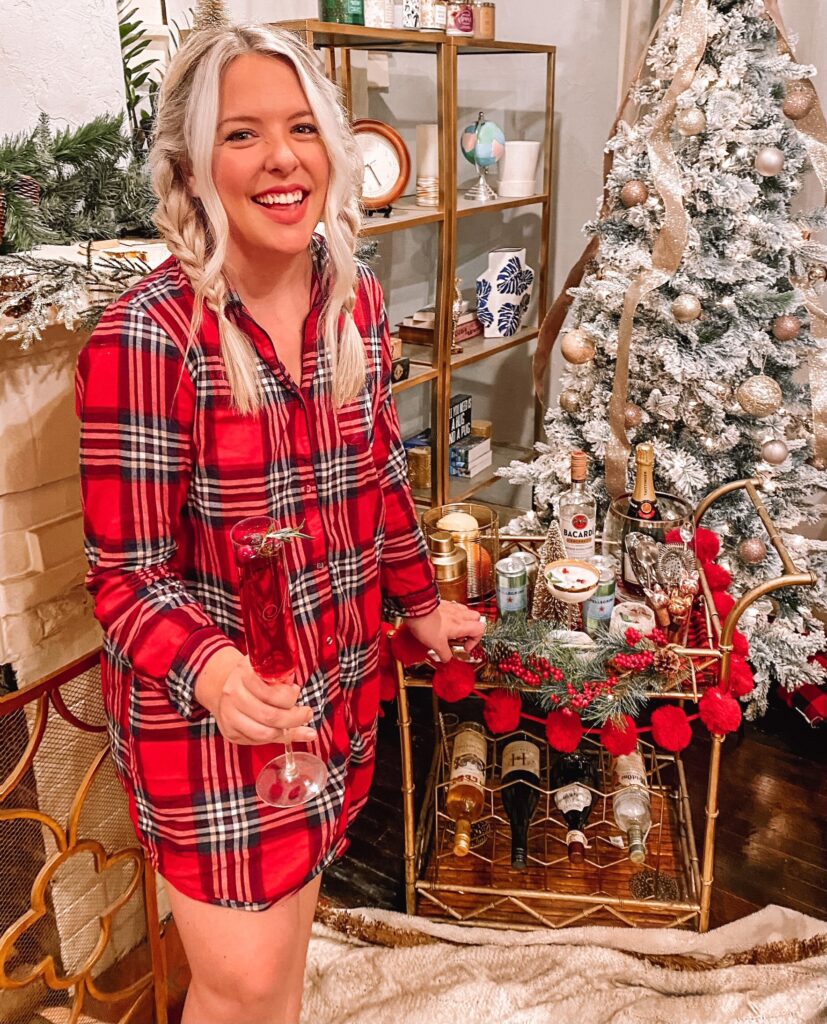 Happy Christmas Eve day everyone! I finally finished my shopping yesterday so I was ready to relax with a festive cocktail at home. I found two out of three cocktails I made from Half Baked Harvest who has the absolute best recipes for both food and cocktails. I think I make some recipe of hers at least once a week!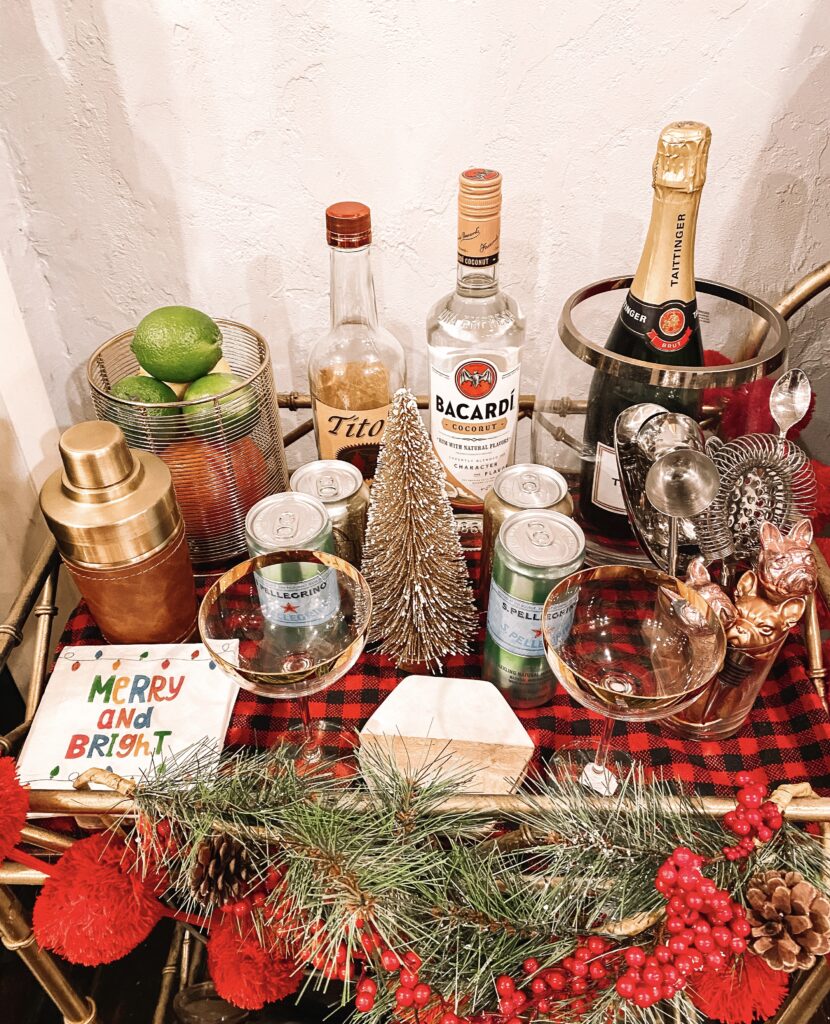 The three cocktails I made are all very different but delicious in their own ways. I thought they were pretty easy to make too but you wouldn't have guessed if you saw my kitchen because it looks like a holiday drink bomb went off! I'm just a messy "cook" though.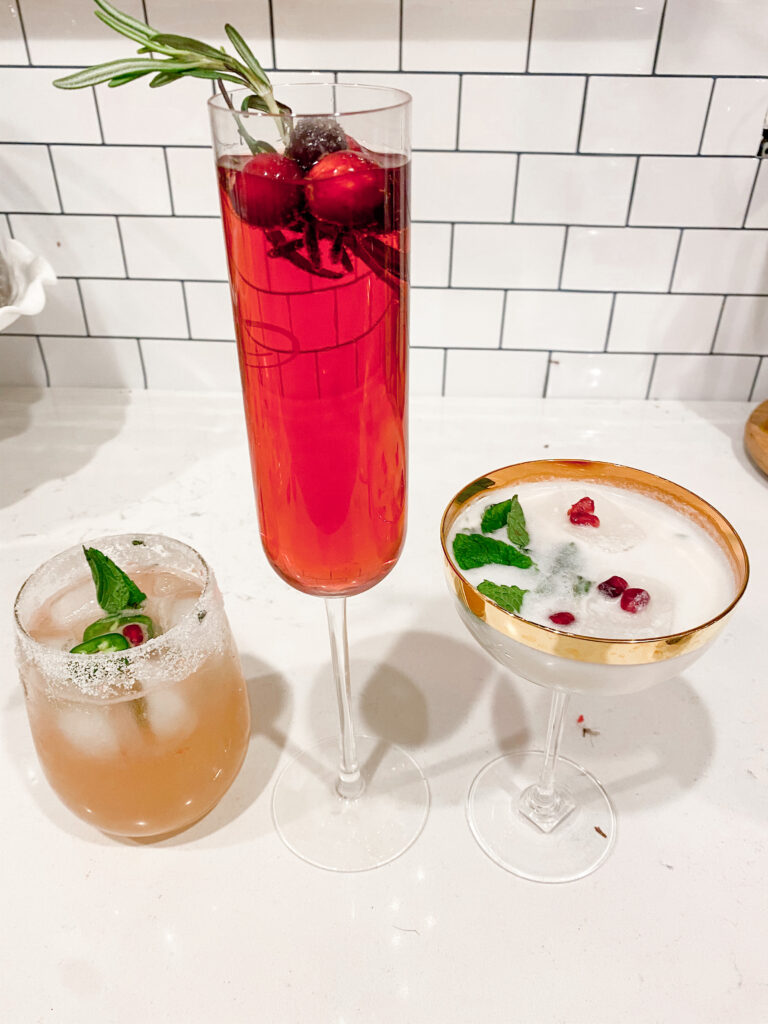 I decided to make Spicy Sweet Grinch, Frosted Cranberry Rosemary Mimosa and White Christmas Mojito. It's hard to choose a favorite but if I had to choose I would say the Spicy Sweet Grinch was my favorite but Luke said he almost thinks his favorite was the mimosa!
SPICY SWEET GRINCH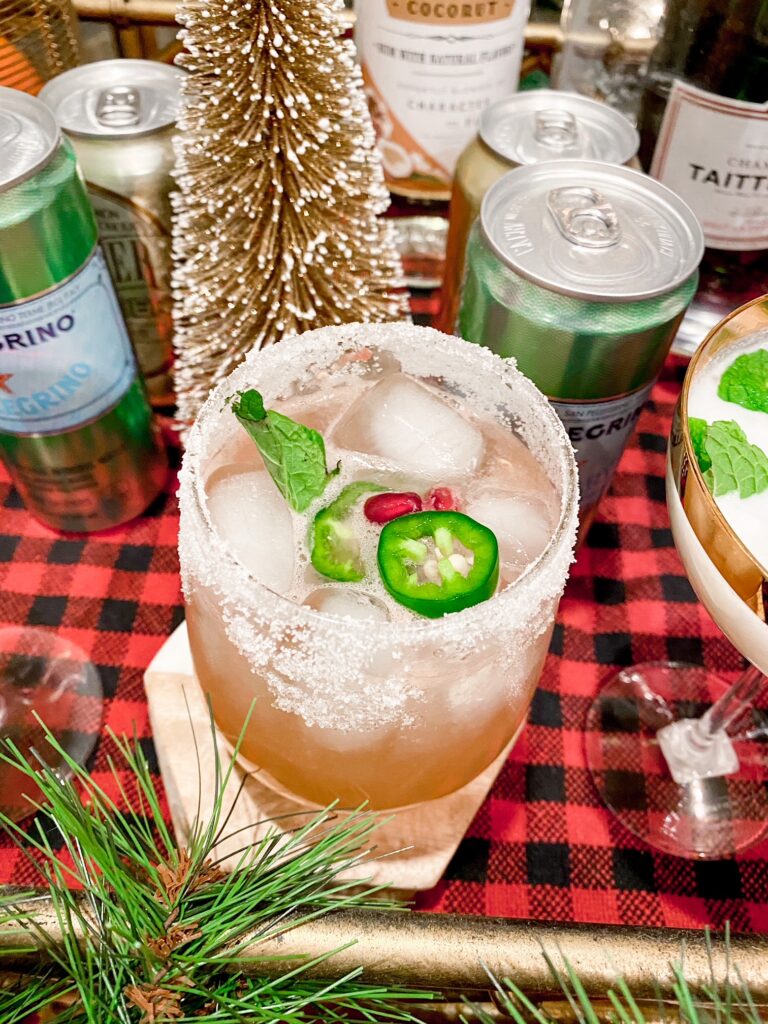 INGREDIENTS
2

tablespoons

granulated sugar

2-4

finely chopped fresh mint leaves, plus more for serving

2

ounces

vodka

juice from 1/2 lime juice

juice from 1/2 of a small grapefruit

2

teaspoons

honey

1-2

jalapeño slices

ginger beer

for topping

pomegranate arils, for serving
INSTRUCTIONS
1. On a shallow plate, combine the sugar and mint. Rim your glass in sugar, then fill with ice.
2. Combine the vodka, lime juice, grapefruit juice, honey, and jalapeños in a cocktail shaker. Fill with ice and shake until combined, about 1 minute. Strain into your prepared glass. Top with ginger beer and garnish as desired. Enjoy!
Serving Size: 1
Recipe from Half Baked Harvest
FROSTED CRANBERRY ROSEMARY MIMOSA

INGREDIENTS
Cranberry Juice
Champagne
Rosemary Spring
Sugar
Cranberries
INSTRUCTIONS
1. Use sauce pan to melt 1/2 cup of water and 1/2 cup of sugar over medium heat.
2. Let liquid cool for a few minutes and toss in cranberries.
3. Roll cranberries around in raw sugar until coated
4. Fill glass with cranberry juice (how much is really up to you!)
Serving Size: 1
WHITE CHRISTMAS MOJITO

INGREDIENTS
juice of 1 lime

8

leaves

mint

1

tablespoon

sugar

2

tablespoons

white rum

1

tablespoon

coconut rum

1/4

cup

canned coconut milk

sparkling water

for topping

pomegranate arils

for serving
INSTRUCTIONS
1. In a glass, muddle the lime juice, sugar and mint leaves until the leaves have broken down. Fill the glass half way with ice.
Serving Size: 6
Merry Christmas and cheers to making SPIRITS bright!