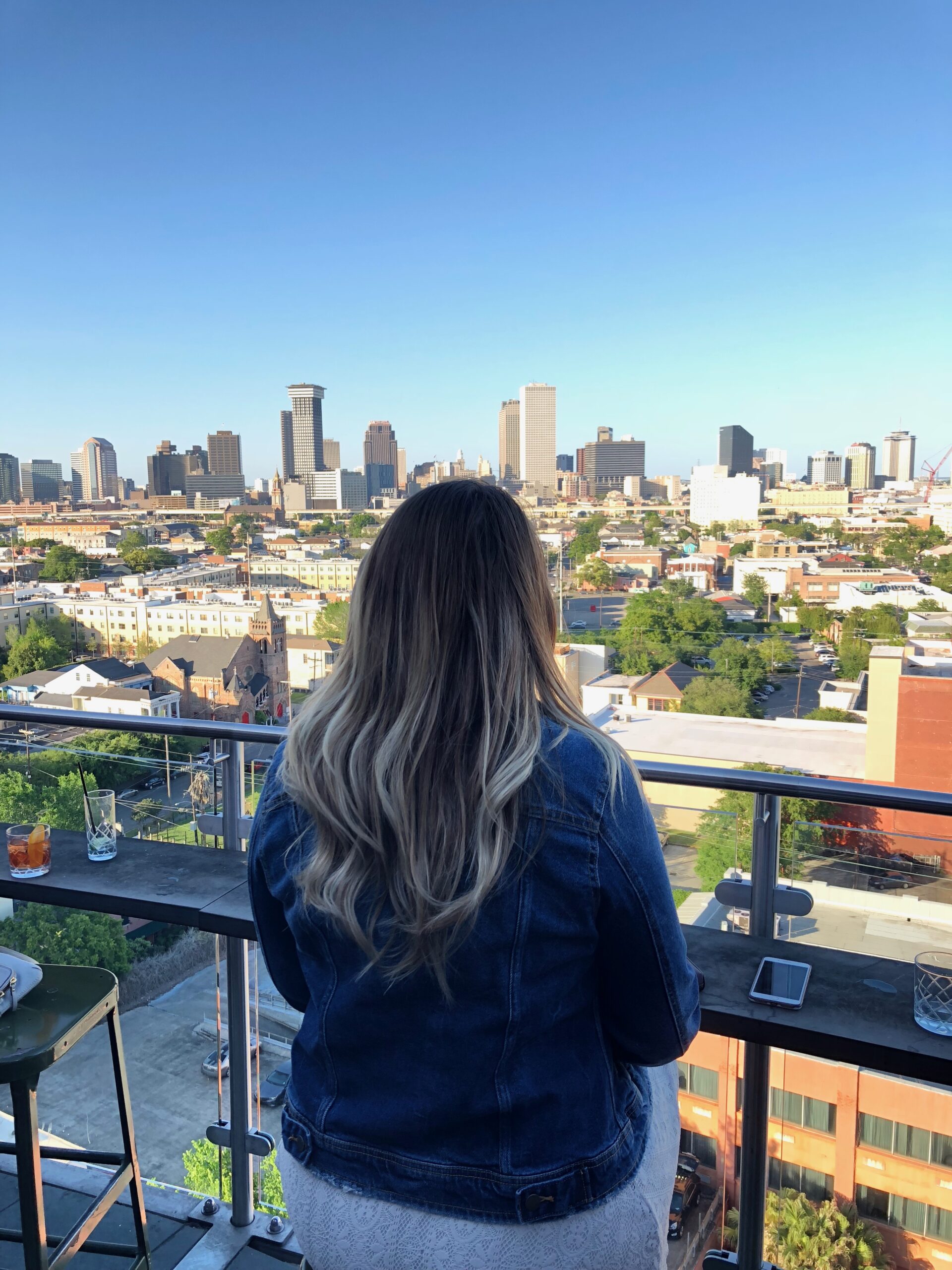 Hi guys! Luke and I just got back from the most AMAZING long weekend in New Orleans. It had been on our radar for awhile now and going right after we got engaged made it even more special and fun. I wanted to share our experience and suggestions for food and more in case you ever make the trip to NOLA. Some of these places were suggested by NOLA natives so you know they're good!
FOOD + DRINKS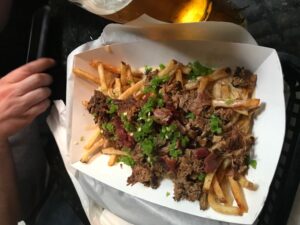 The Avenue Pub-This place has SO many different beers. Also, they have some great eats. Try the dumptruck fries with a Canebrake beer. A local favorite.
Samuel's Blind Pelican-We went here every night for their happy hour. They have a .25 cent raw oyster deal (can have them charbroiled for a little more) and awesome spicy Bloody Mary's with a beach bar vibe.
Cavan-This was my probably my favorite meal in NOLA. The restaurant is in a old historic mansion. We both got the adobe chipotle shrimp N grits and boudin tater tots as a starter and fell in love.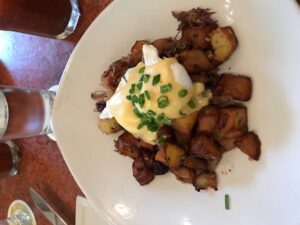 Atchafalaya-Brunch! With an ah-mazing Bloody Mary bar. You pick your vodka and then you make it yourself (they have a red AND green Bloody Mary base to choose from). If you want a NOLA themed dish I'd try the etoufee omelette. However, I decided on the duck hash.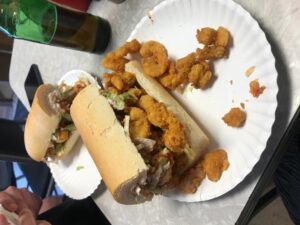 Domilise's Po-Boys & Bar-We were told by some NOLA locals that this place has the best po-boys in town. We  defiently agree! The sandwiches are huge and delicious (and beer). Get there early because prime time lunch time gets VERY crowded and there will be a line. There is only a couple tables because it's a tiny little shop but it's absolutely worth it.
Superior Seafood-This restaurant has a steakhouse feel but with way more seafood. It's white tablecloth, right next to a street car stop and  a little more on the expensive side. Order their frozen pomegranate mojito. 
Dat Dogs-Awesome hot dogs with a endless list of toppings to choose from.
Cafe Du Monde-Obviously you need to try this famous spot. Are the bengiets worth it? Totally. It's like $3 for one order of bengiets (3 count). Avoid going in the morning and try mid afternoon for a pick me up instead for less of a crowd.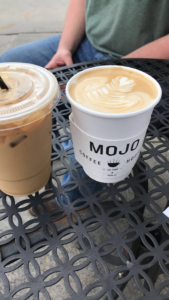 Mojo House-Coffee shop with an assortment of crossaints/bagels/pastries. I was obsessed with their iced banana fosters latte.
Krewe Du Brew-Casual spot with breakfest sandwiches and mass selection of iced, frozen and warm coffee.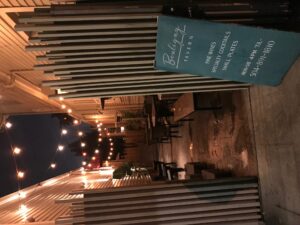 Bouligny Tavern-Small plates and cocktails in a mad-men type setting. My cocktail suggestion, Sol Y Vida. You'll get your money's worth, these drinks are strong.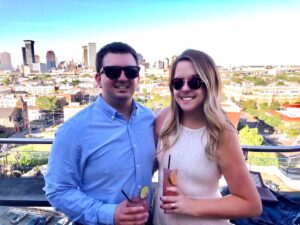 Hot Tin-Rooftop bar with the best view of the city! Located on top of the Pontchartrain Hotel. Favorite drink, the Skyliner.
Bourbon Street
There are so many options on Bourbon Street. I can't possibly name them all so here's 3 of our favorites: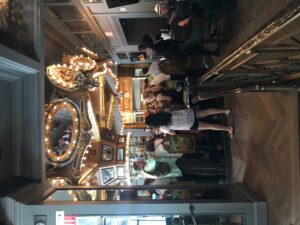 The Carousel Bar & Lounge-Rotating circular bar in carousel form. Try ordering from the back bar though if it's crowed. Great margaritas and inside Hotel Monteleone.
Cat's Meow-Rowdy karoke bar.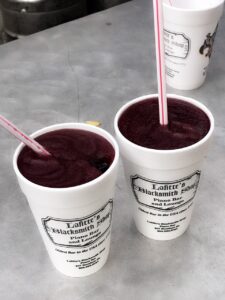 Latiffe's Blacksmith Shop-One of the oldest bars in NOLA! It's a dimly lit stone joint but it has a great patio. Get the frozen purple drink.
STAY
We stayed in the Lower Garden District right around the corner from The Avenue Pub off of St. Charles Ave and loved the area. If you want something closer to the action on Bourbon I would look near Frenchmen's Street. It's near Bourbon Street but less crazy and has a lot of live music.
TRANSPORTATION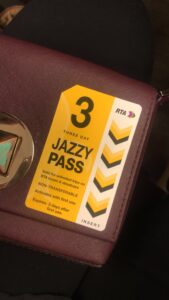 We relied on urber and the street cars to get around. We got passes from a Walgreens in the city. We rode from the Lower Garden District down to the French Quarter/Bourbon Street and it was super easy.
That's it for my NOLA travel guide! I can't wait to head back some day.