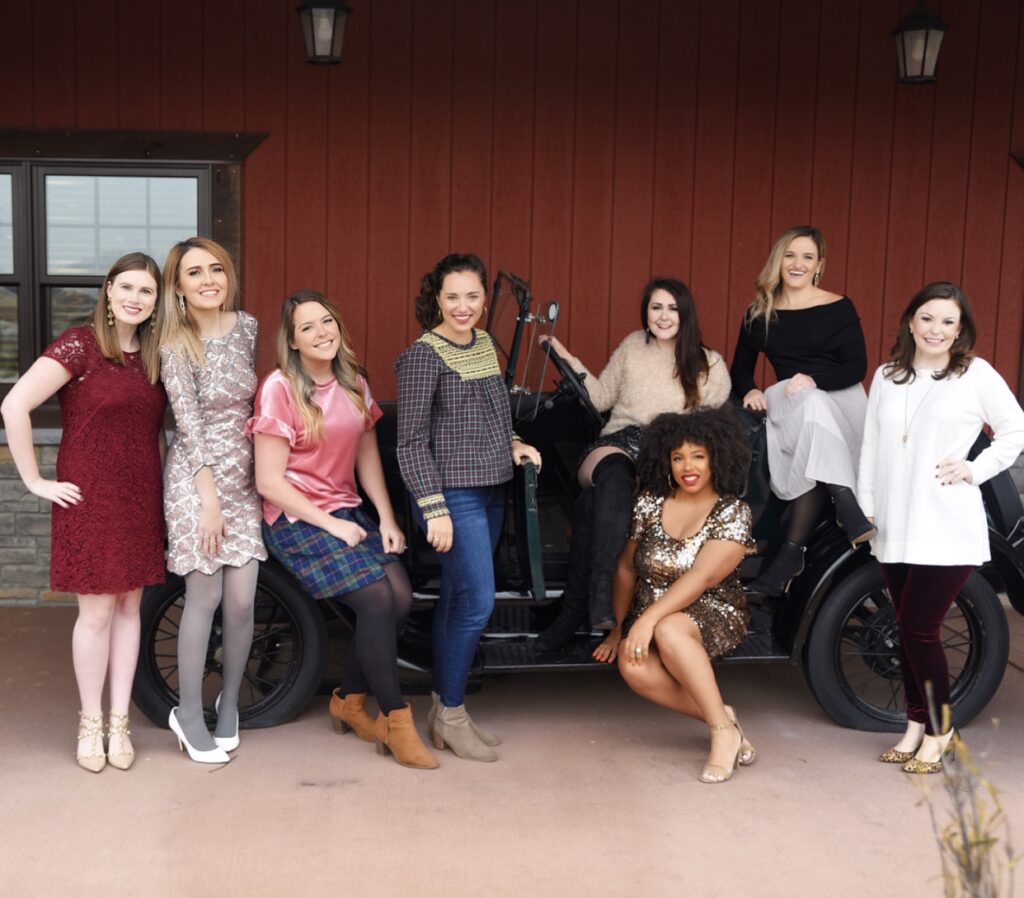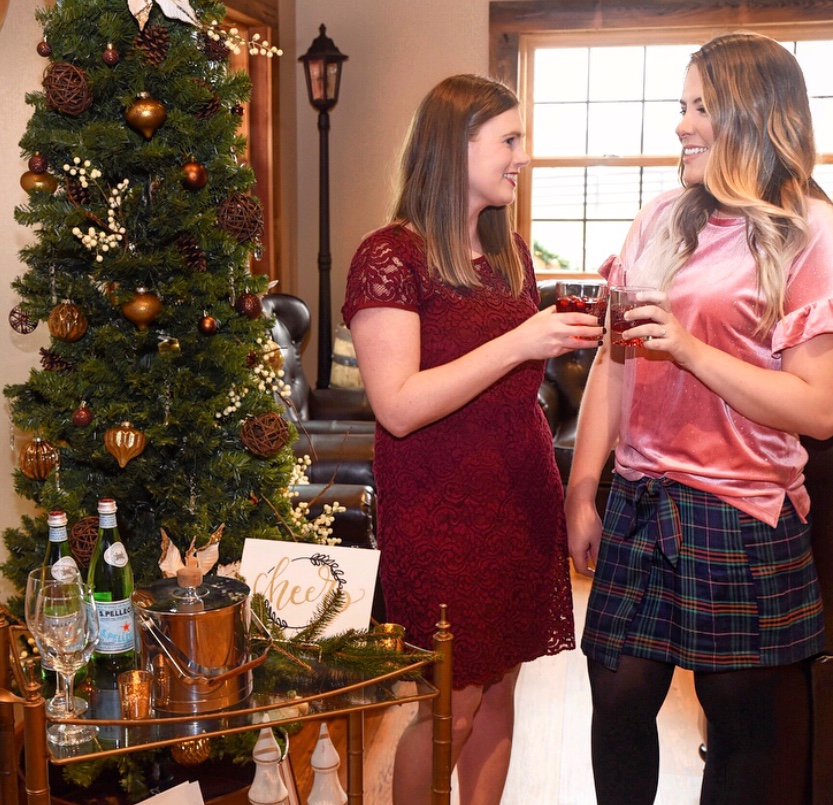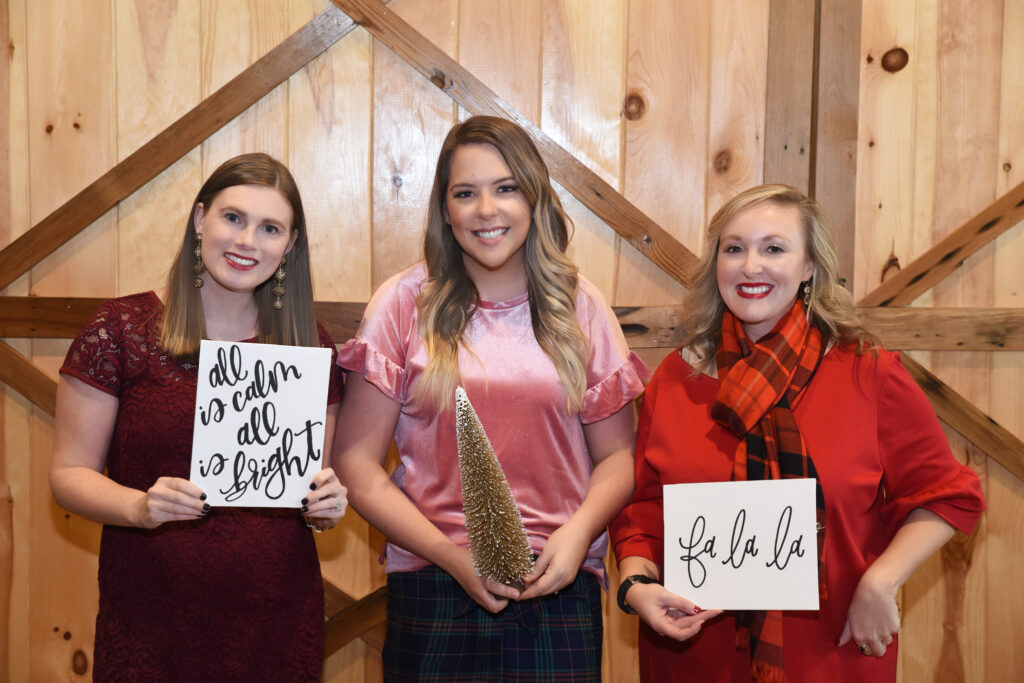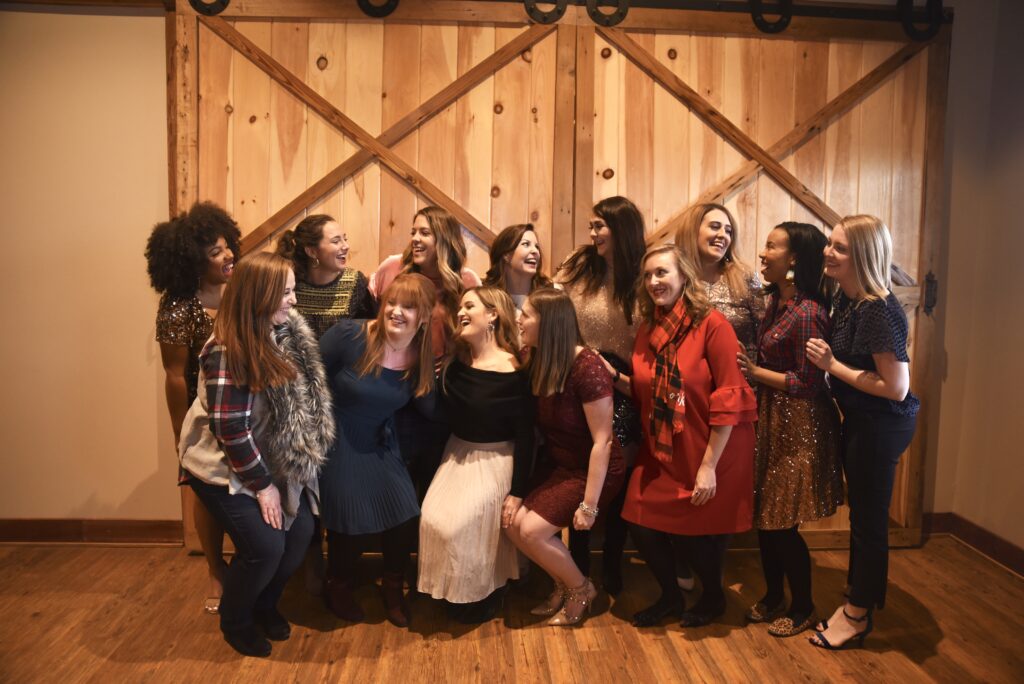 This time next week it will be Christmas Eve! How crazy is that?!  Earlier this month I got to hang out with a bunch my favorite local blogger gals at the KY Sparkle holiday party. It was held at Jeptha Creed Distillery  located in Shelbyville, Kentucky which ended up being the perfect place to throw a Holiday party! I highly recommend visiting them and taking a tour. Although I had never met any of the others in person I already felt like I knew everyone through InstaGram. But I can tell you IG doesn't do these ladies justice! Literally everyone just inspired me. Total #GirlBosses. 
We had all the tasty food, drinks and festive decor making it something you scroll across on Pinterest. Since I love to make food (and eat it) I decided to bring Parmesan Sausage Cups (click here for recipe) which is a great appetizer to bring to any party! Others such as Leela of LexEats made White Chocolate Cranberry Cookies   & Whitney of Fabulous in Fayette  made a Sriracha Caesar Salad. Each of us also received "swag bags" with items from local businesses who collaborated with us for the event. Sam from Sam & Nate Blog made the cutest and most festive Pine Wreath Gift Tags (click here for her tutorial!)
A HUGE shoutout to the following local businesses  that supported  our event:
Barrel Down South  // @barreldownsouth     Drake's // @drakescomeplay
Hillenmeyer Christmas Shop // @hillenmeyerchristmasshop
JENFOLIO // @jenfolio     Jeptha Creed Distillery // @jepthacreed
Lexington Lettering // @lexington_lettering    
Mirabelle Creations // @mirabellecreations
Whole Foods // @wholefoodlex     Work The Metal // @workthemetal
Check out my ladies for Holiday outfit inspo, delicious recipes, decor & more!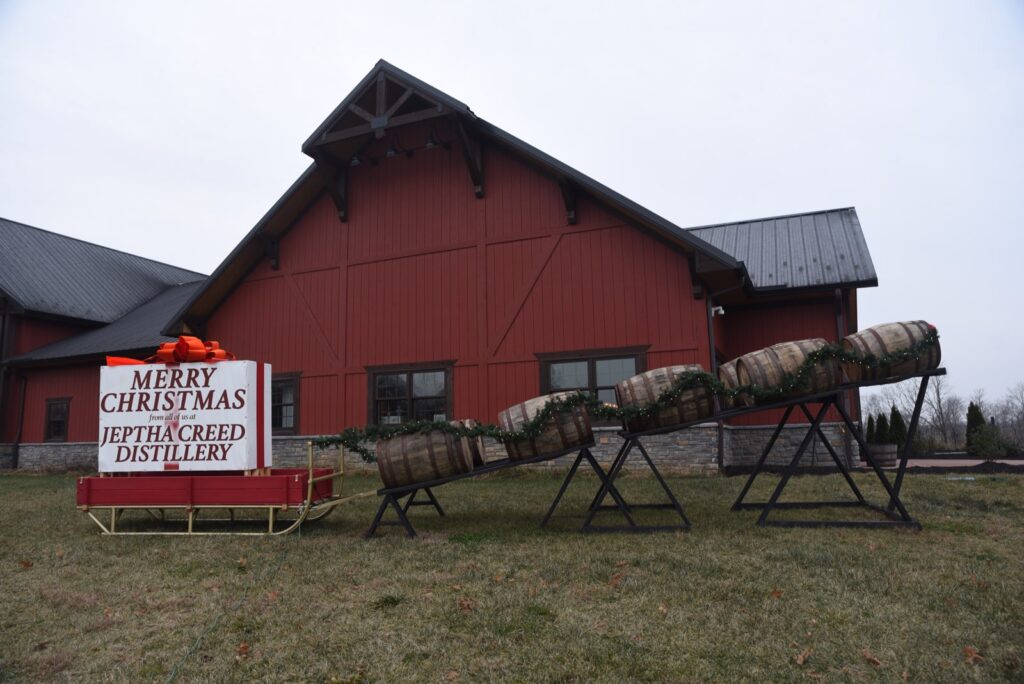 Merry Christmas, Happy Holidays!! (In tune of N'sync).