Anyone have multiple Holiday parties lined up this week like me?! These Parmesan Sausage Cups are the perfect thing to take. They are super easy to make but look a lil fancaay. This was originally a dip I tried from a friend at work but I decided to incorporate phyllo cups for a party I brought them too. Warning, these are addicting!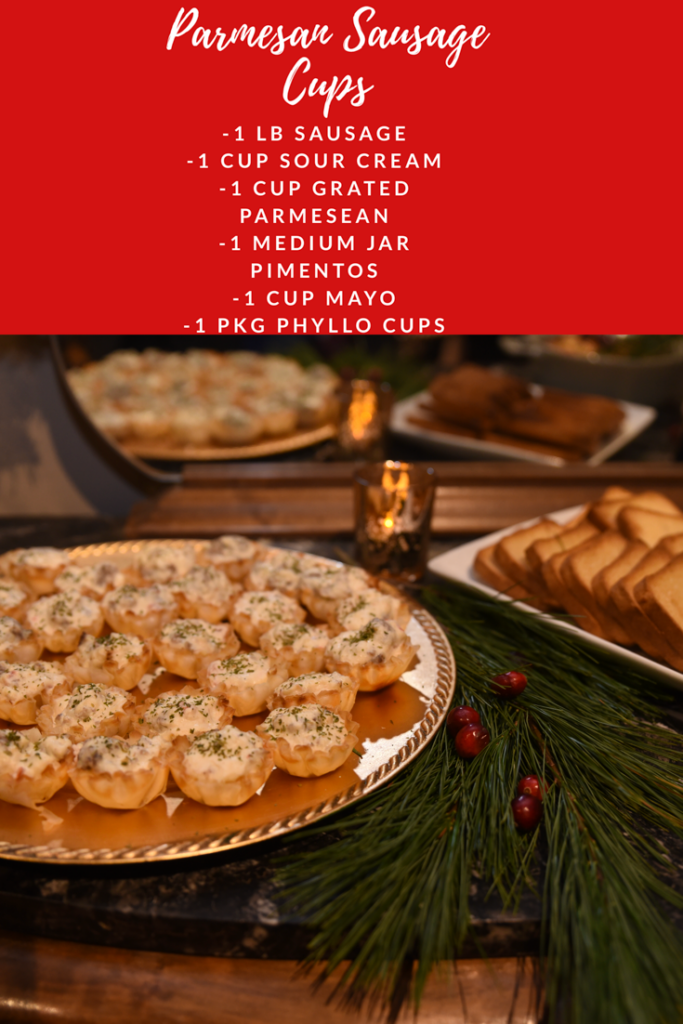 DIRECTIONS:
1. Brown sausage in a pan over medium heat until cooked through. I used a mild sausage but it's completely up to you. 
2. Combine cooked sausage, sour cream, drained pimentos, mayo and grated parmesan in a oven safe dish and stir together. 
3. Place dish into oven at 350 degrees for around 20 minutes and remove. 
4. Place phyllo cups in oven per the directions on the package and remove (can  be  found in frozen section at grocery). One package I think has around 15 cups. 
5. Scoop the sausage dip into each cup and garnish with chopped parsley!