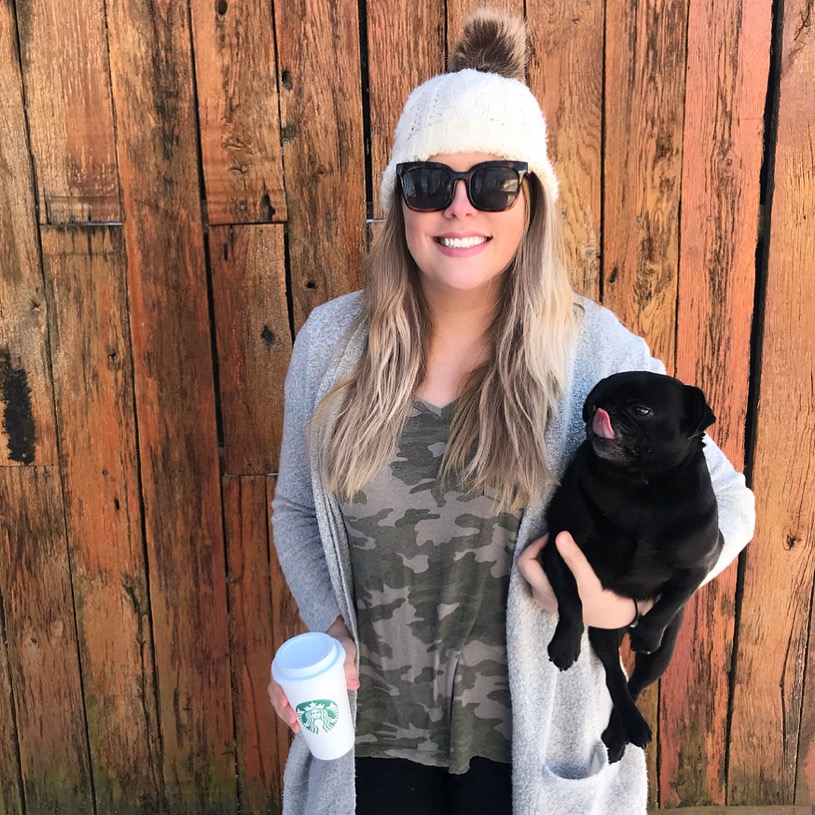 Top:  Camo Basic T-Shirt || Leggings:  Knit Black Leggings  || Sweater: Plush Long Cardigan|| Hat:  Faux-Fur Pom Pom Hat 
Happy Sunday! So far I have had three caffeinated  drinks and still feel like I could fall asleep. It's bitterly cold outside and today I have been keeping 100% casual with this basic camo T.  My cardigan is no longer being sold but I linked another cozy similar option.

One of my 3 drinks today was a matcha green tea latte from Starbucks. I'm obsessed. Anyone else?!