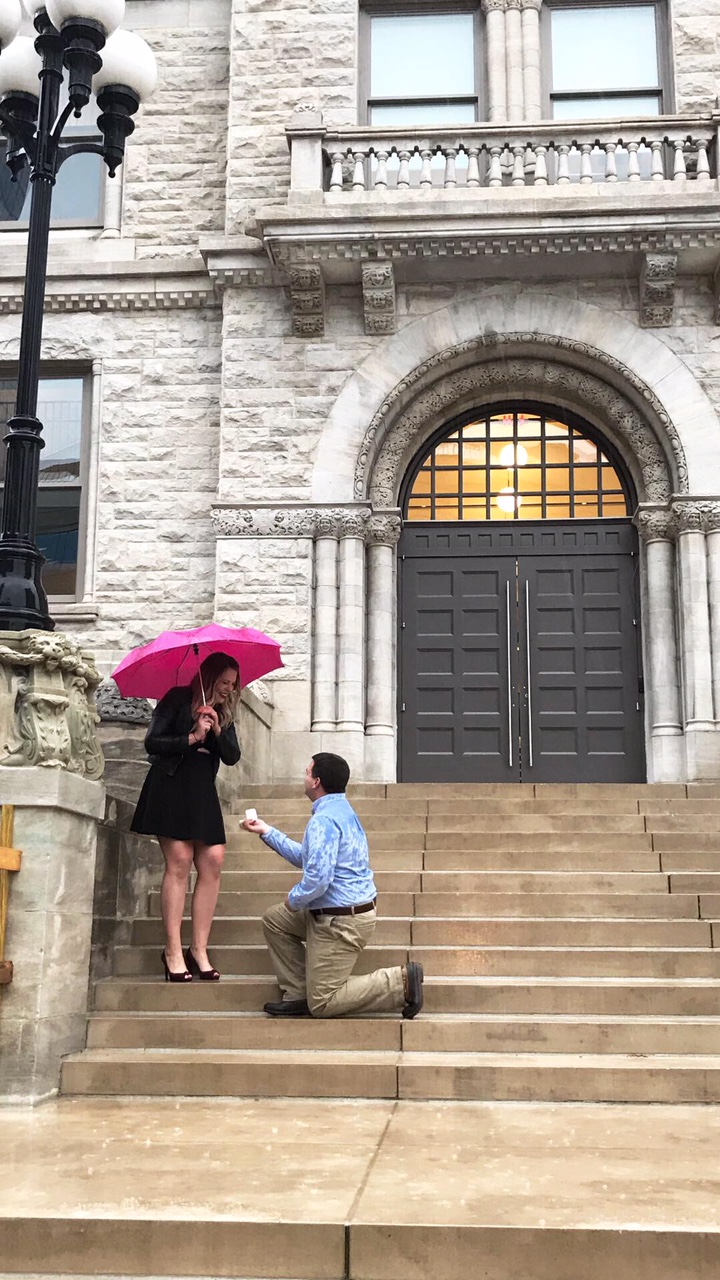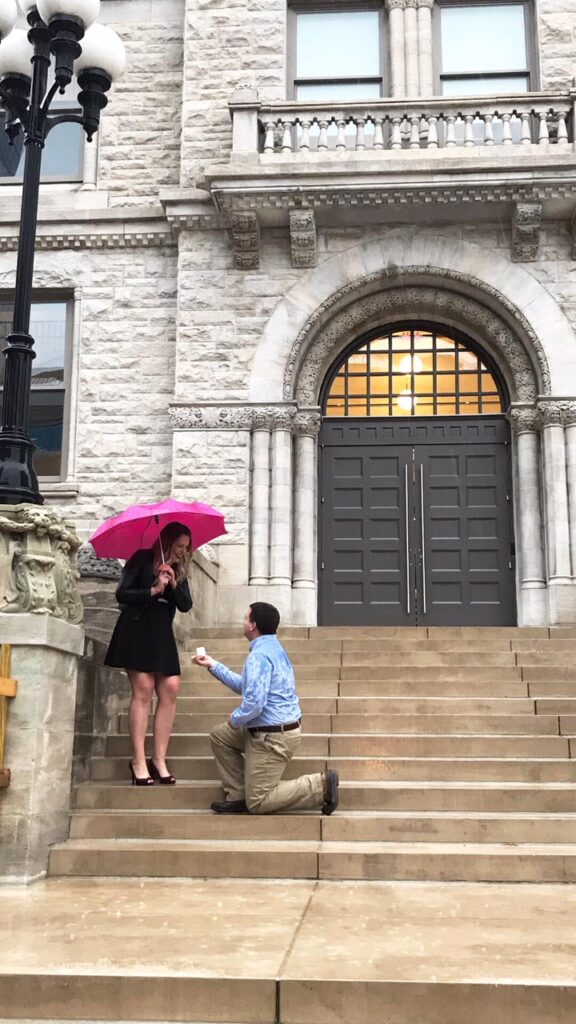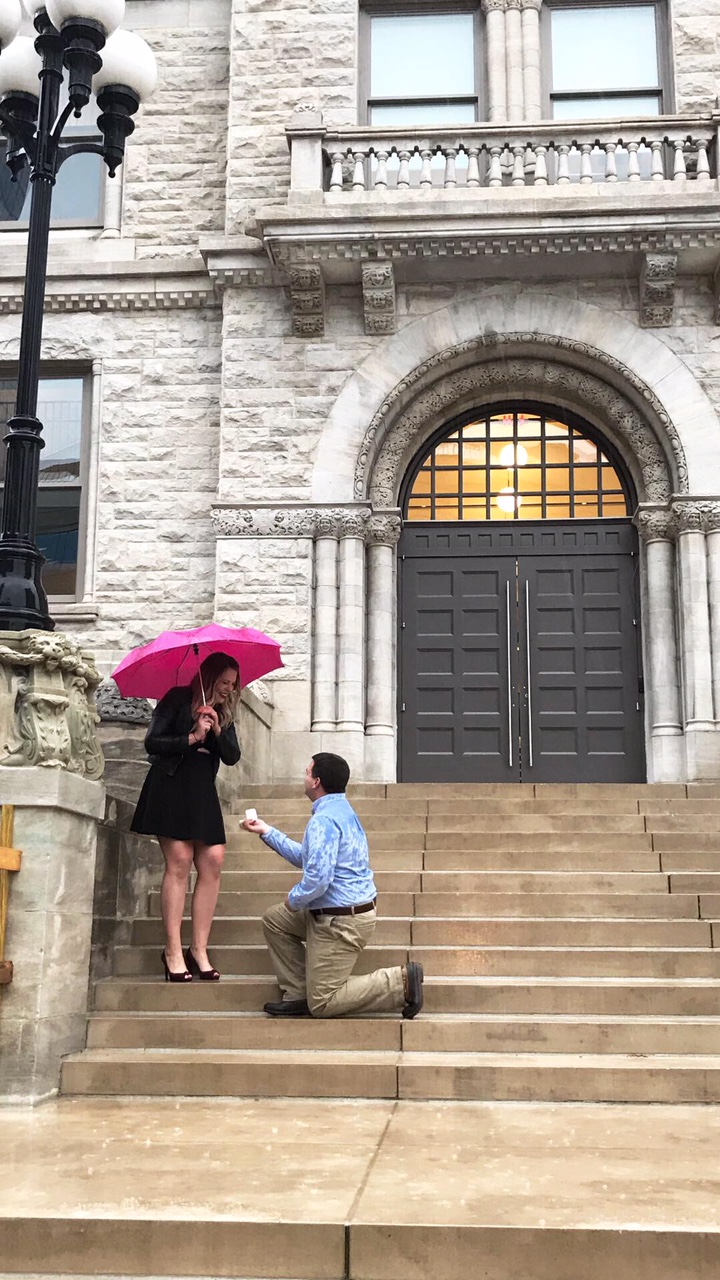 This past weekend, on March 24th, Luke got down on one knee and asked me to marry him. It was a moment that I will never forget. I'm excited to share with y'all how he asked. Here's our story!
Our Story
We first met at a New Year's Eve party back in high school. I was a junior and he was a senior but at different schools. We both actually grew up in the same small town (Versailles, KY) but had never met until then. I remember first seeing him at the party and immediatly thinking how cute he was. We pretty much talked all night surrounded by friends until the party was broken up. The best way to describe how I felt that night was love struck. Luke says he had always thought about me since that night. However we didn't see each other after the party and for the most part we lost contact. 
Skip ahead a few years…it was the summer going into junior year in college I was downtown with some friends and I received a text from an unknown number. It ended up being from Luke .  He told me he saw me out and the conversation flowed from there. He actually asked me out several times before I said yes! I think I was just super nervous about the unknown. We dated for the most part through the rest of college. We had incredible times and also experienced the lowest of lows throughout our relationship but  I guess I could say the rest is history because here we are almost 7 years later!
The Proposal
The weather was absolutely terrible Saturday. It was freezing with a winter mix of sleet and rain that didn't seem to let up at all. I had planned on doing a shoot for the blog downtown at the old courthouse with my sisters helping me. I didn't think anything of it when my sister Layson came over earlier that day and helped me pick out an outfit to wear. The day was so normal leading up to the proposal. We went to breakfast at Alfalafa's, stopped by Pet Wants to get Leo a birthday dog treat (I know we stole Leo's thunder by getting engaged on his birthday. I hope he forgives us! Haha) and then went home. Luke left to "go meet his friend at a golf store." 
Once at the courthouse downtown my sisters snapped a few photos and instructed me to turn a certain way so my back was to them. Little did I know Luke was hiding behind a staircase wall with additional family. I turned around and saw him walking up the stairs soaking wet from the sleet. It honestly didn't register with me that he was about to propose still. I thought he was downtown early to grab drinks with my sisters and I. When he got closer I started to put it together and when he told me he had a question to ask me I uncontrollably started crying. I'm so happy to have the proposal on video and photographed because everything was such a blur.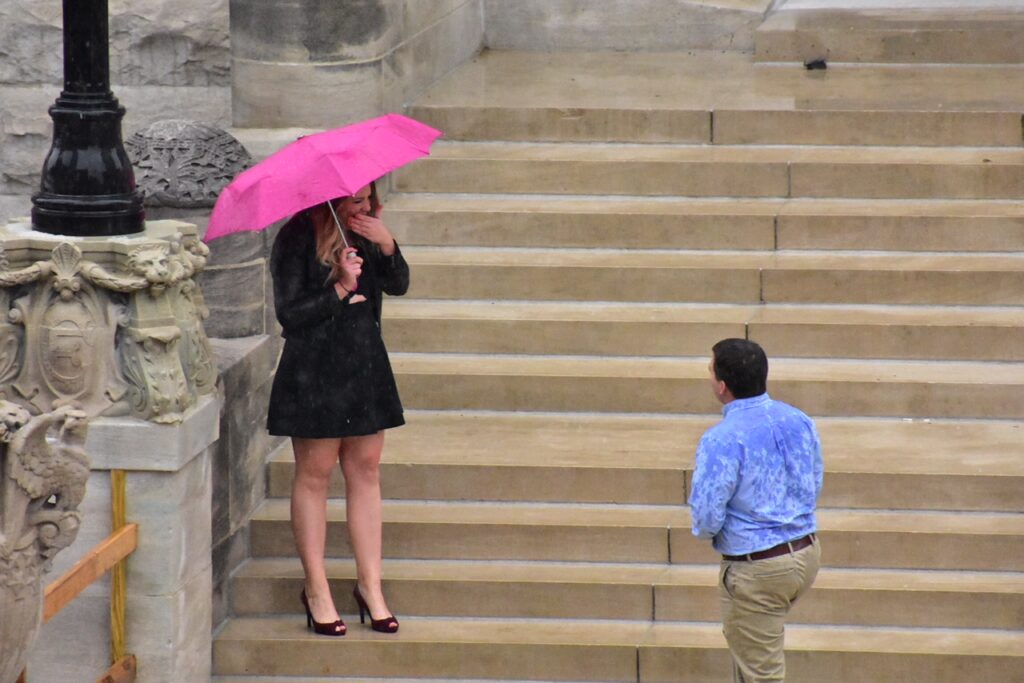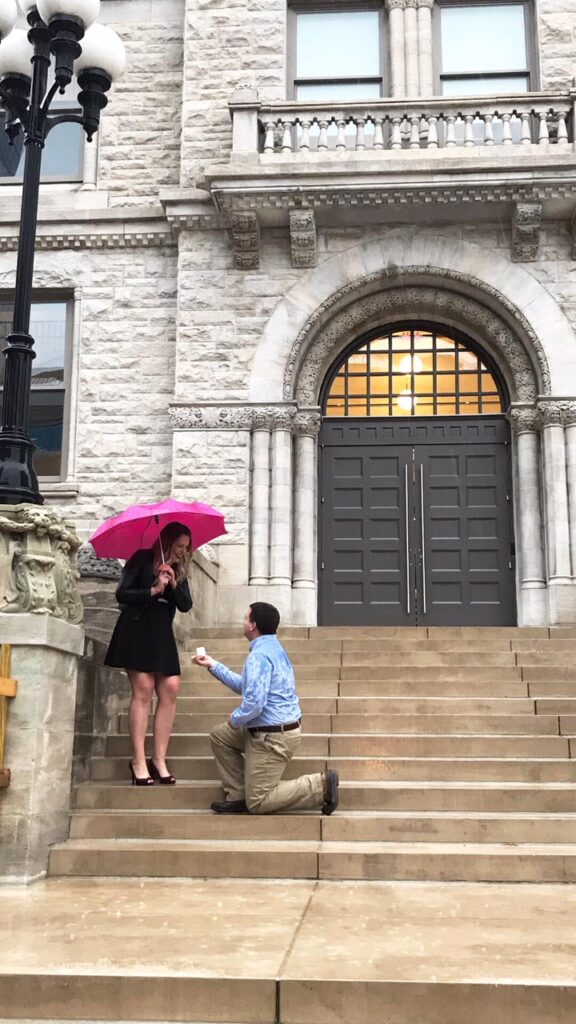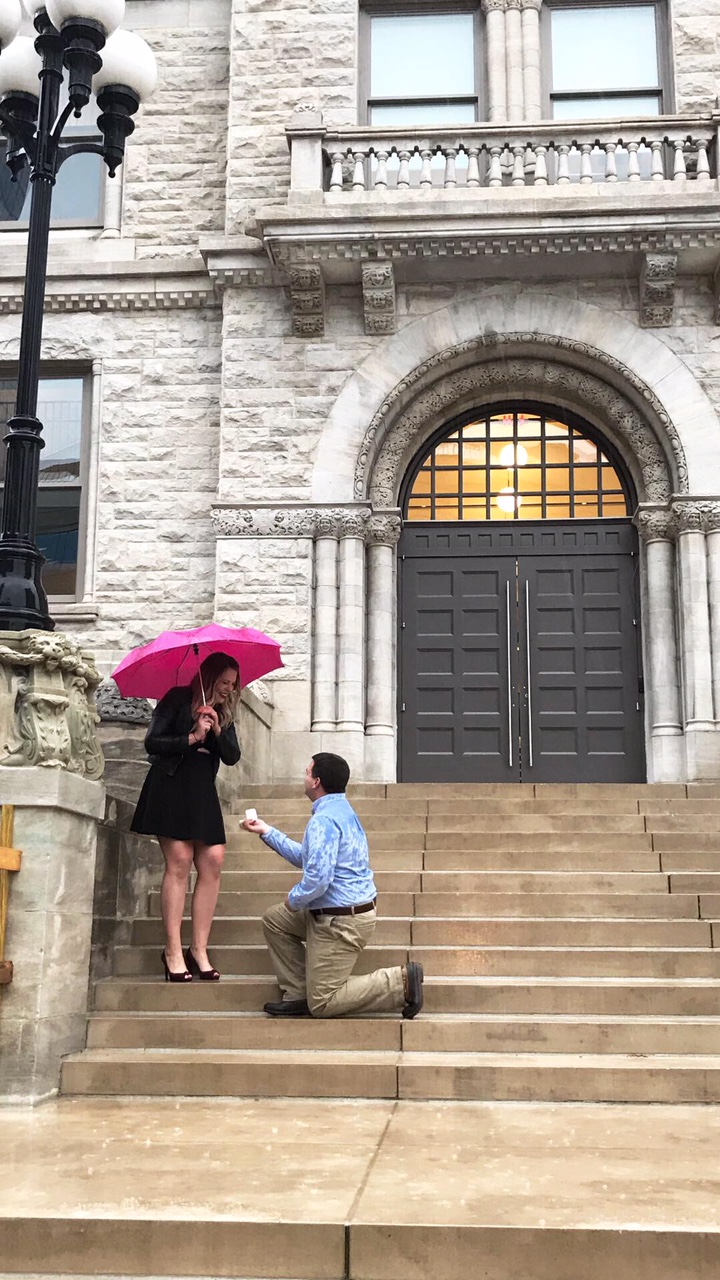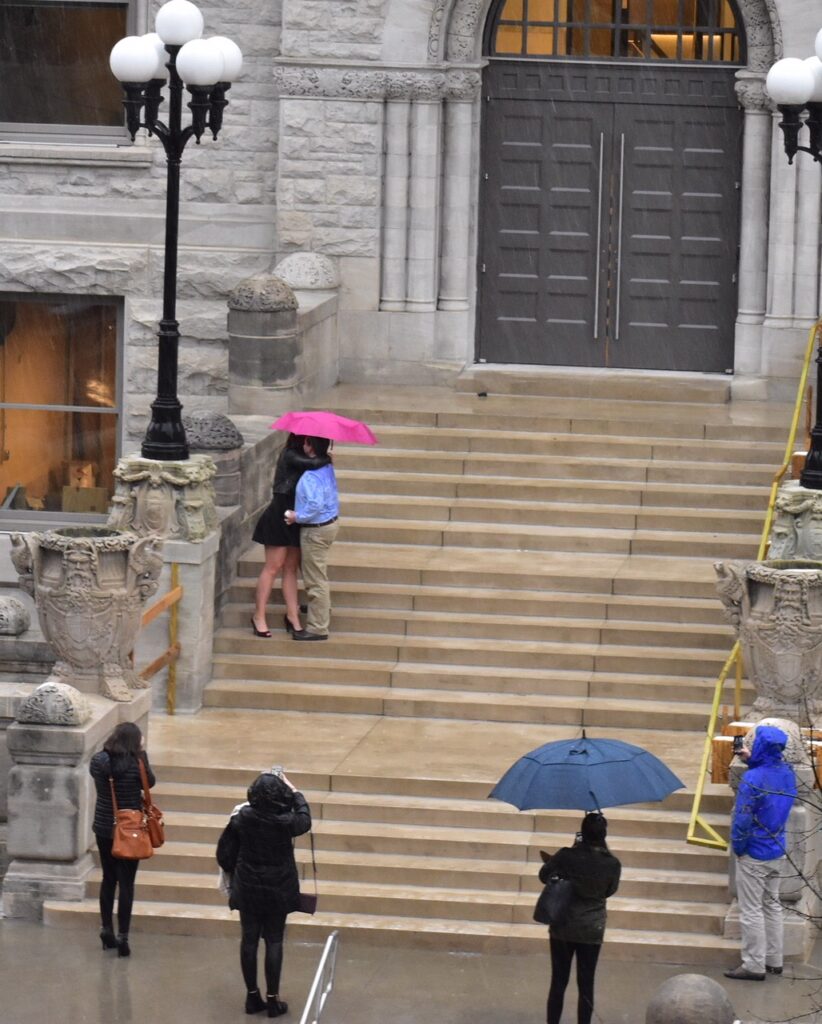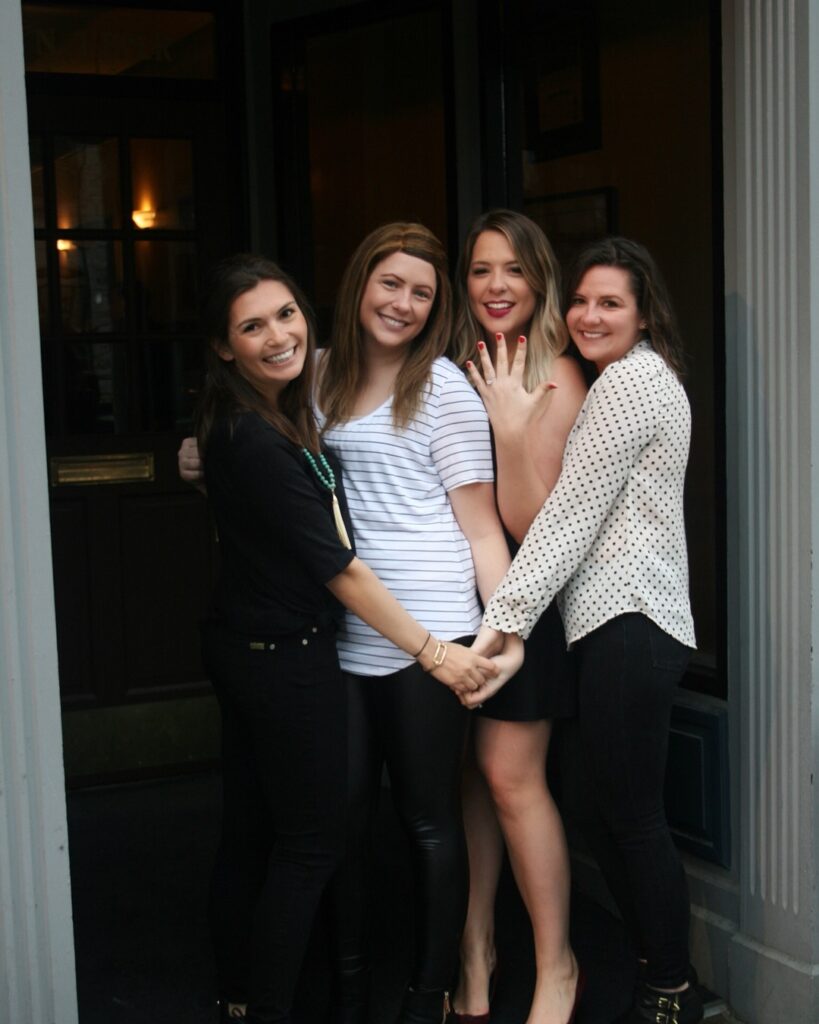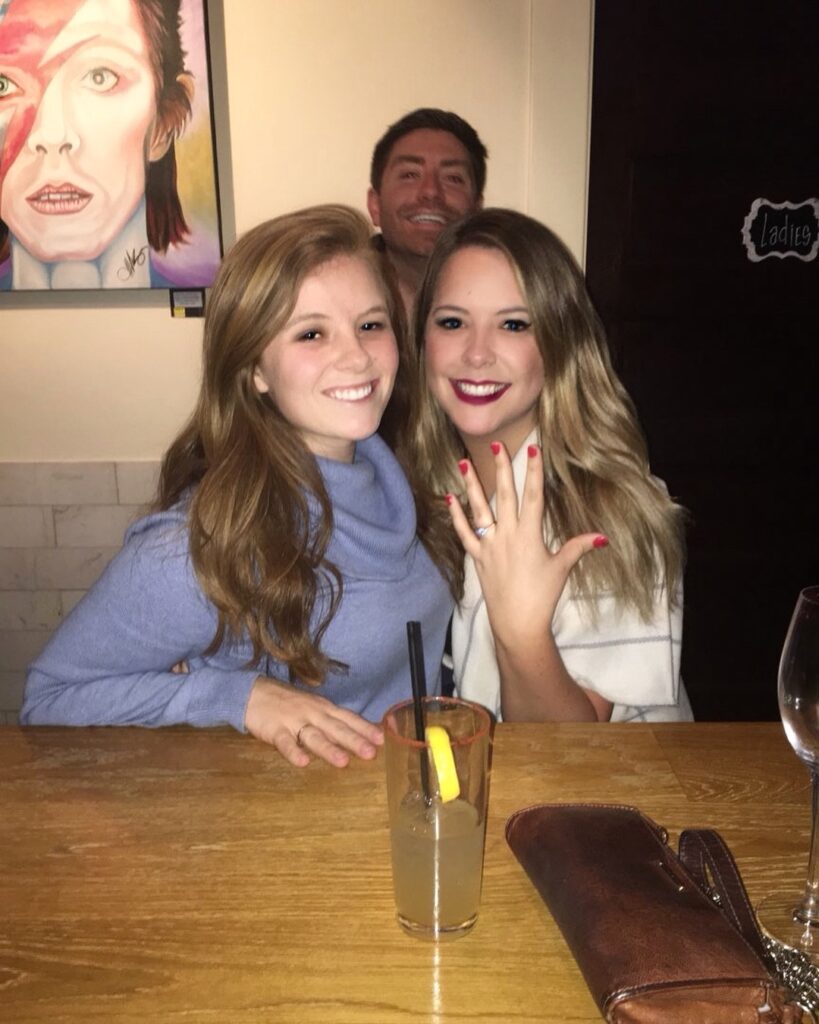 After the proposal we all went to dinner and then had drinks with additional friends!