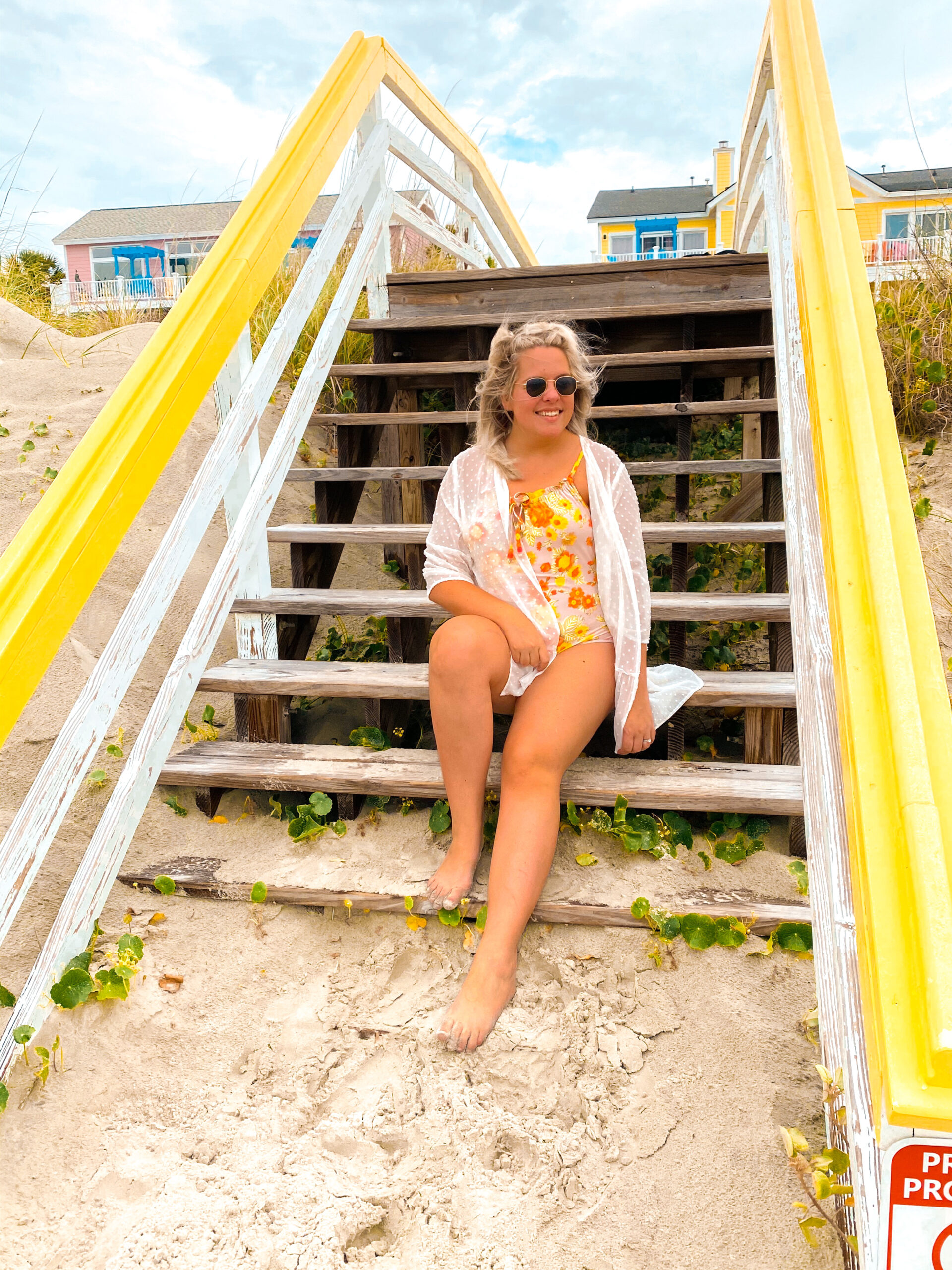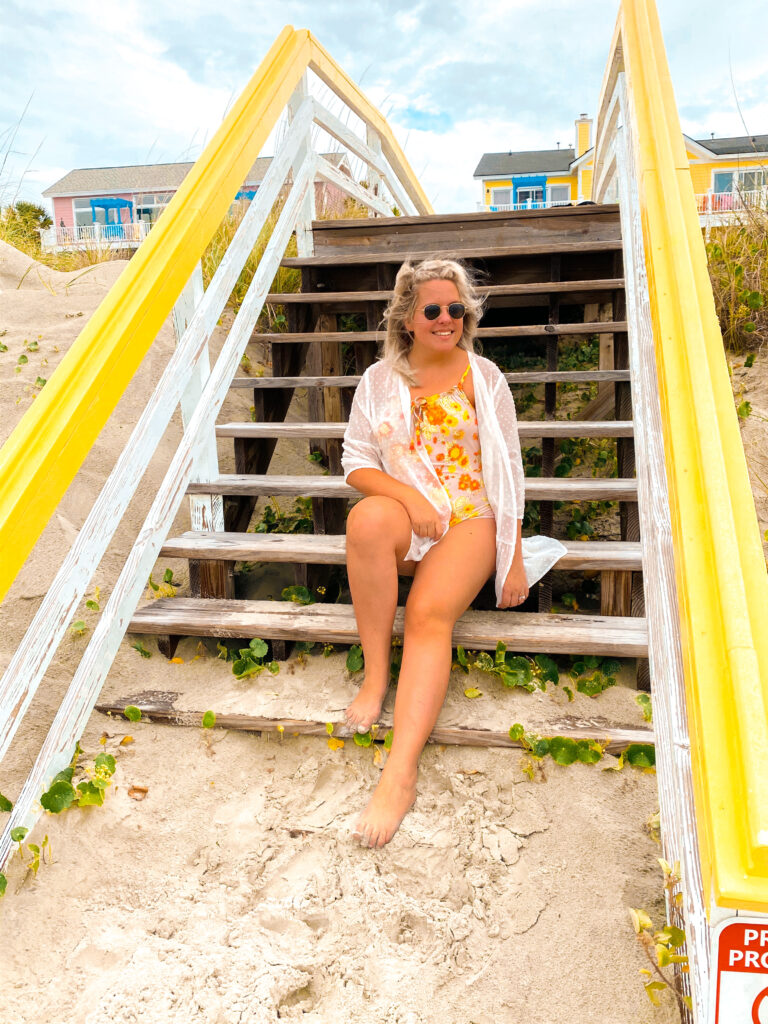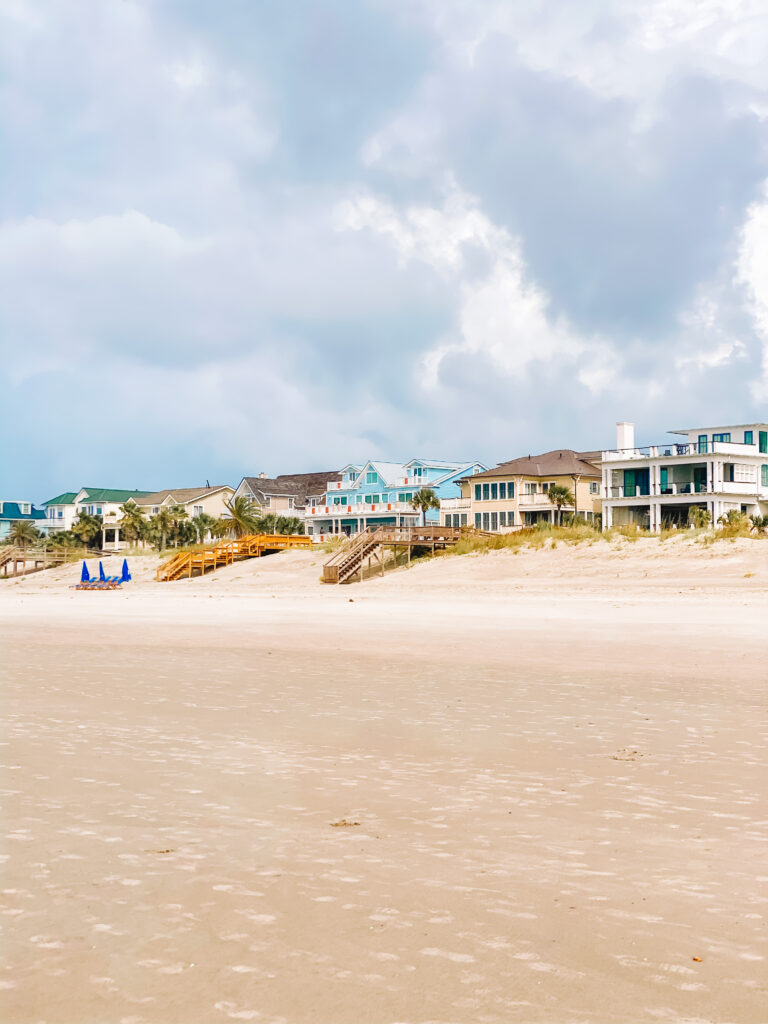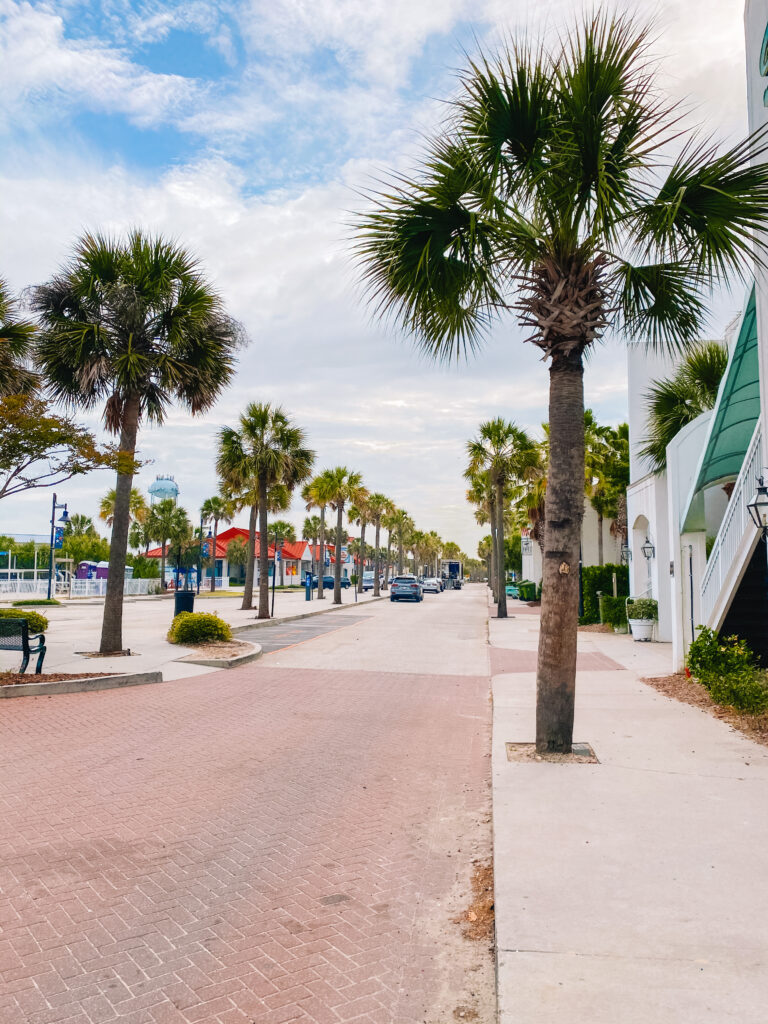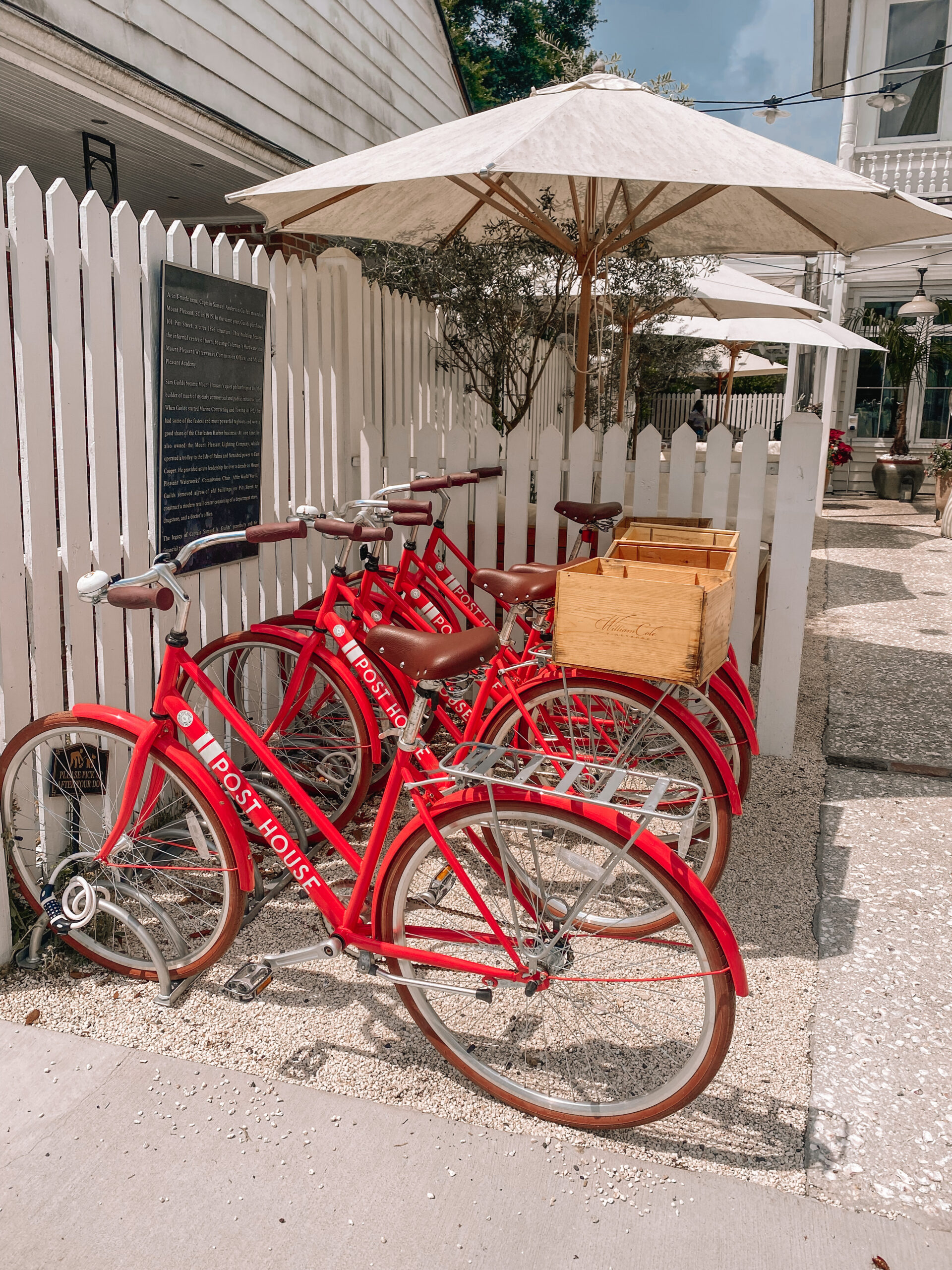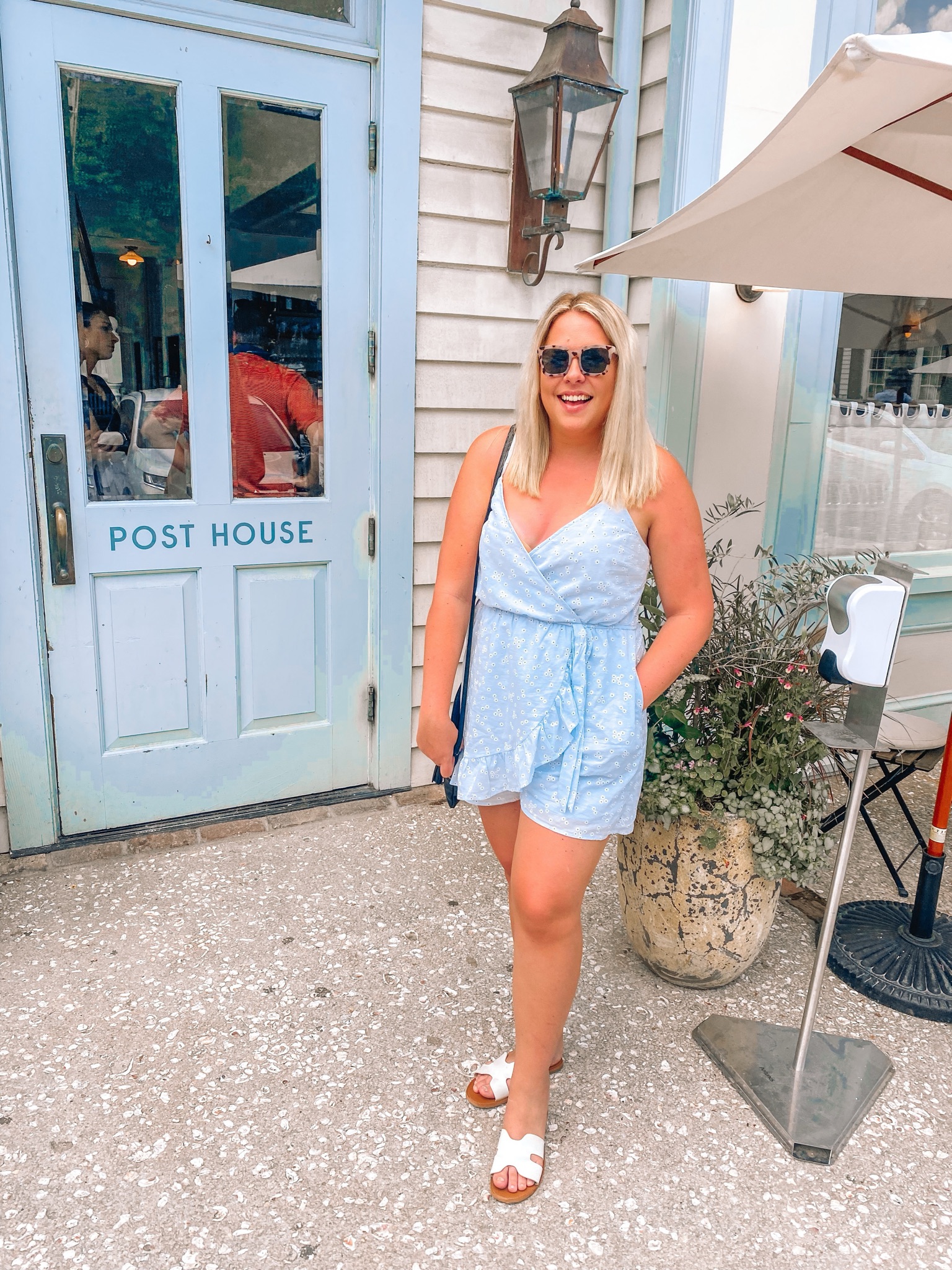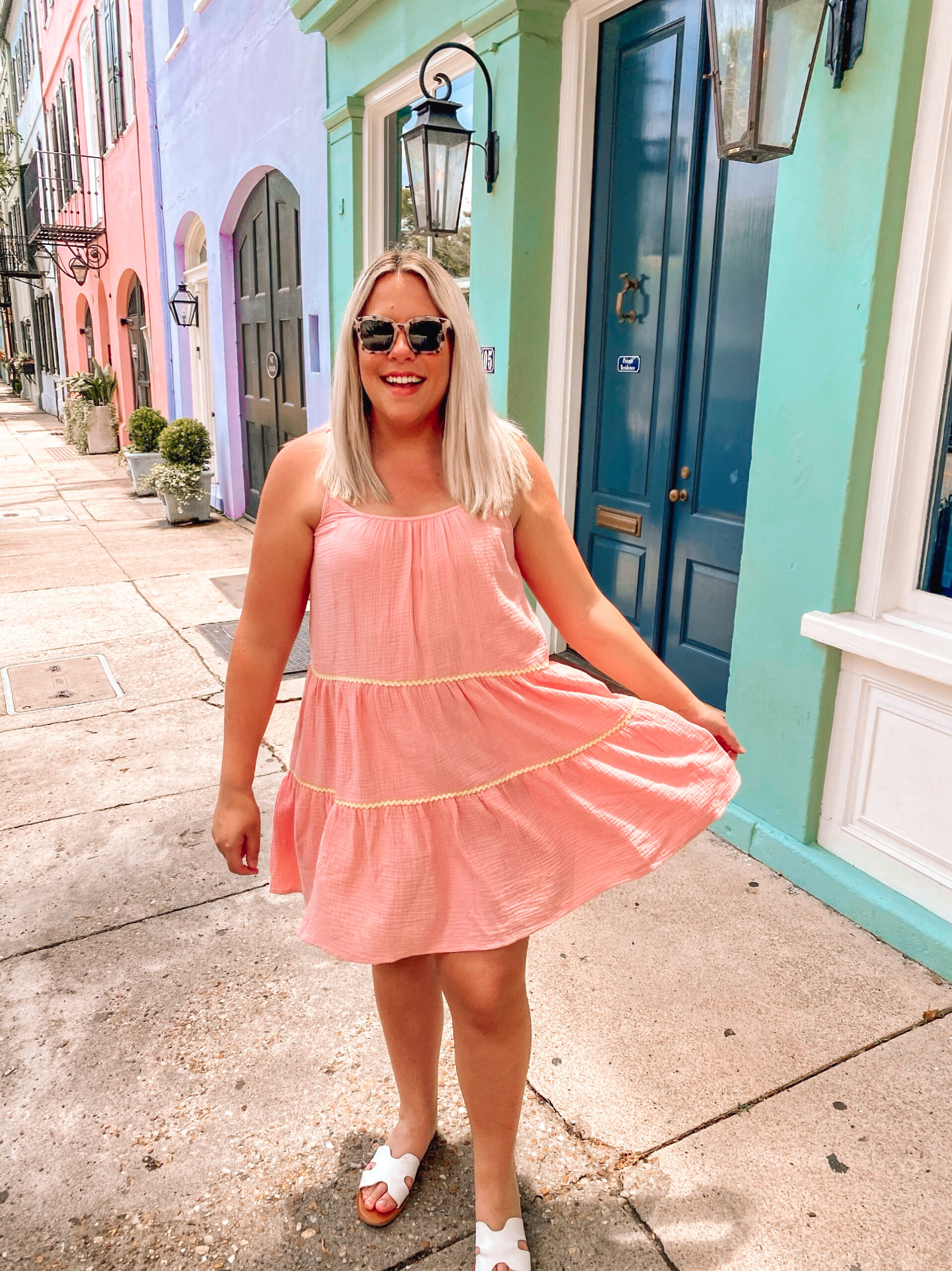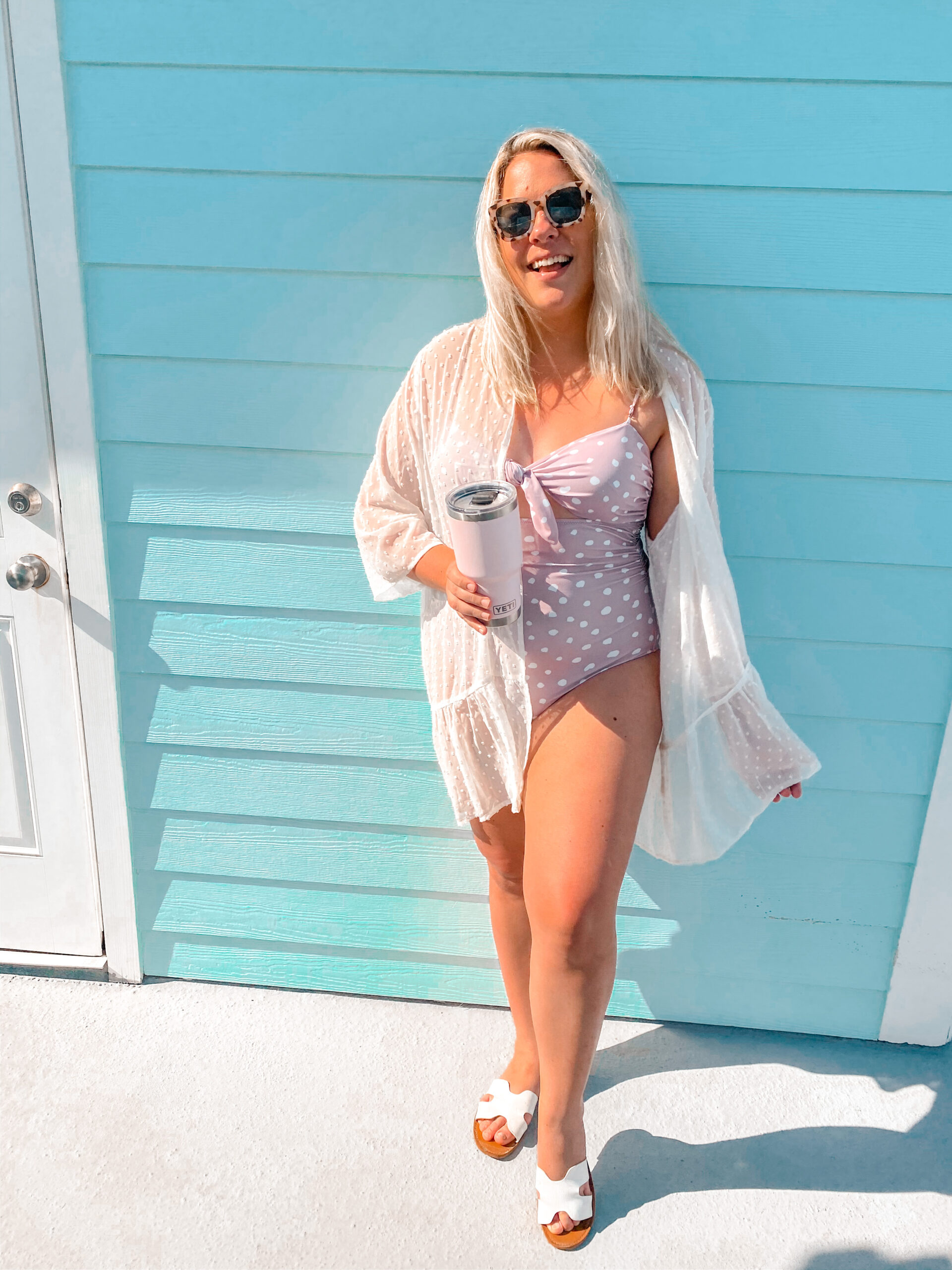 If you follow me on the gram then you probably saw my recent visit to Isle of Palms, SC! It was a family affair with my three sisters, brother in laws and another couple who are great friends. We went to celebrate my twin sister and I's 30th birthday and it such a fun getaway. We went for four nights which seemed to fly by but I still feel like we managed to squeeze lots into the trip. I do want to note that since we stayed on Isle of Palms, I feel like I spent majority of my time in that area but I will include where we ventured to in Charleston!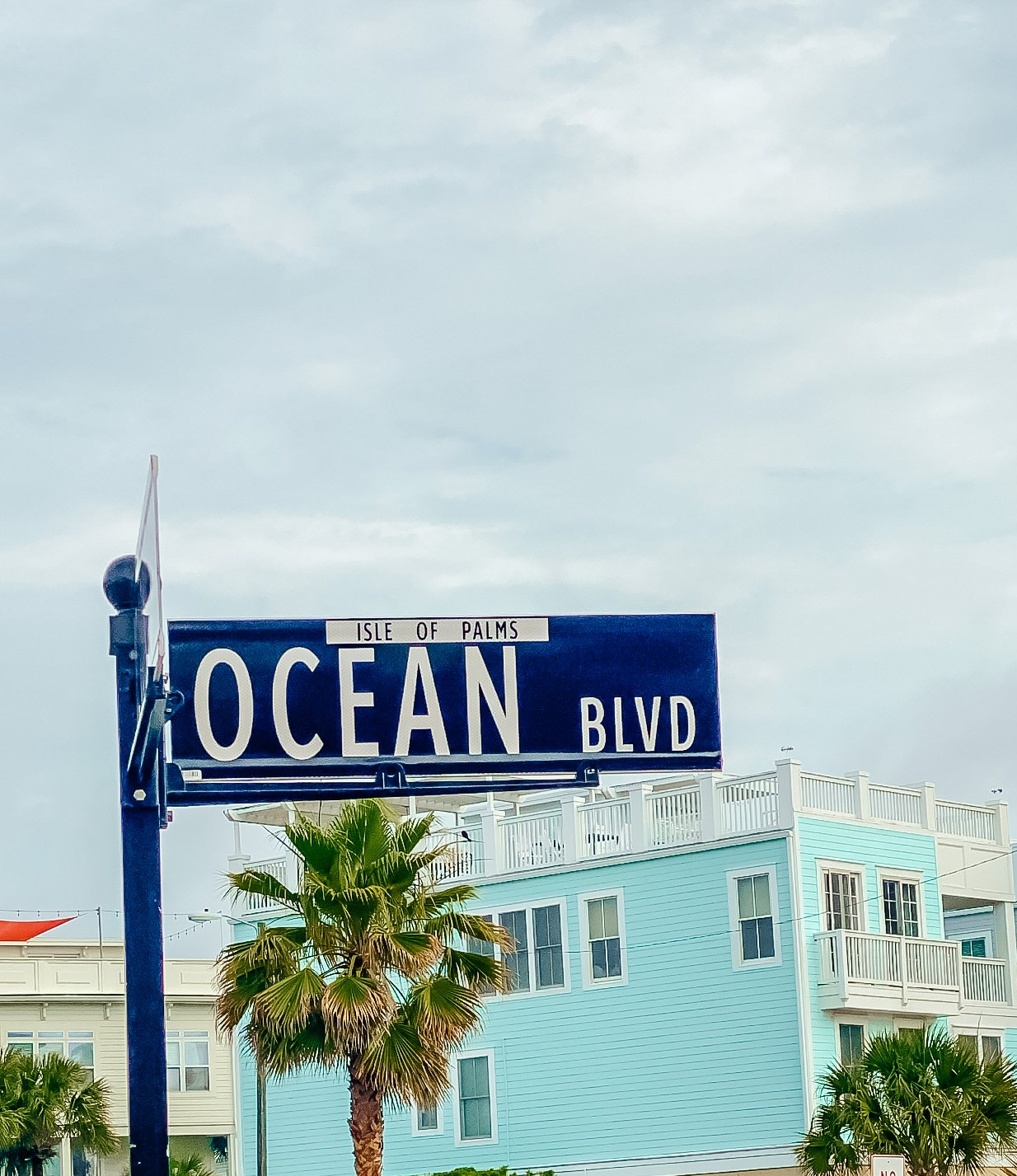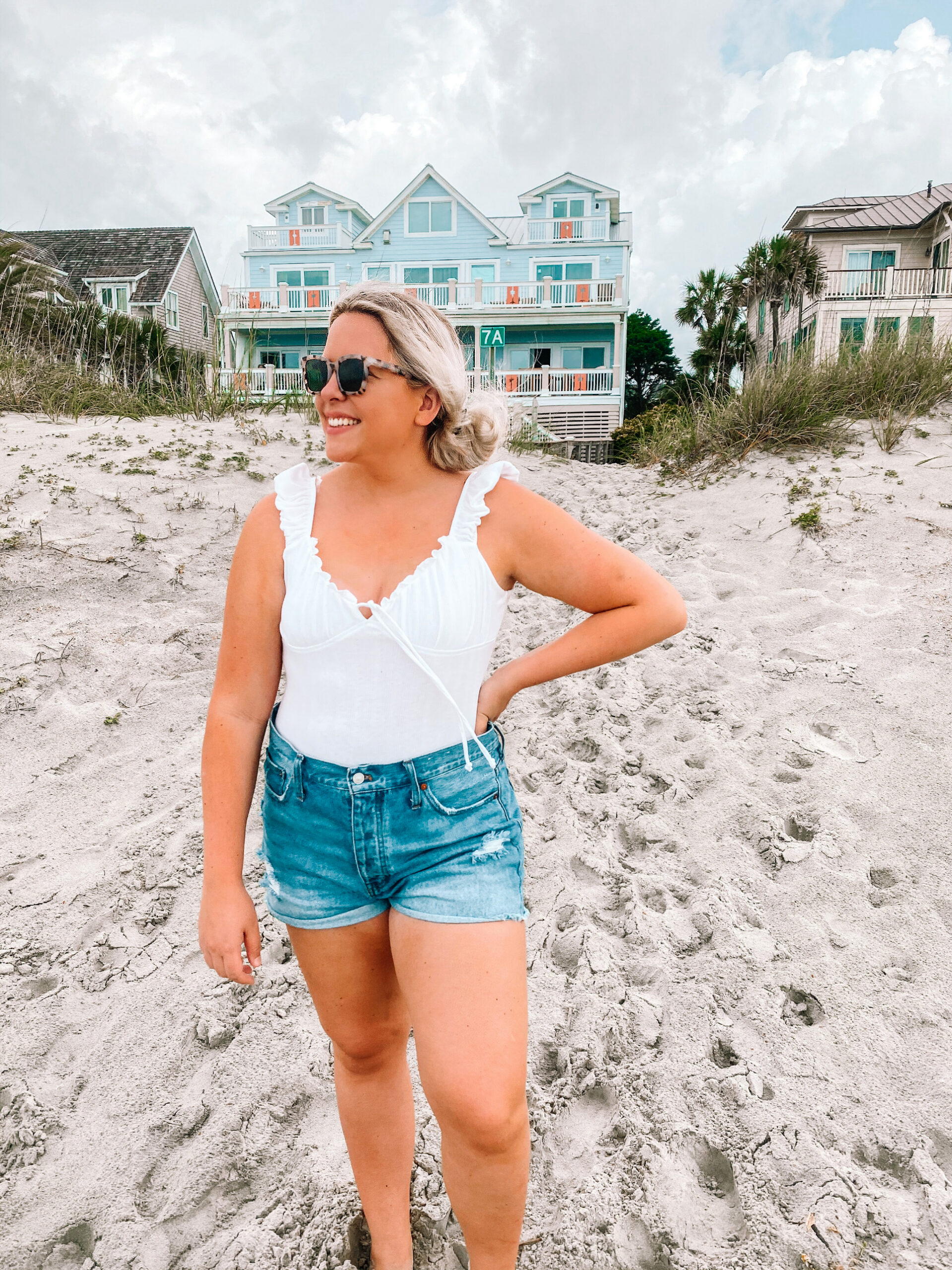 We rented this house that was a three minute walk to the beach and around lots of restaurants! It also had a beautiful rooftop that we spent our nights on and we made dinner at home the last night! We had 10 people total (5 couples) and we all had our own bedroom.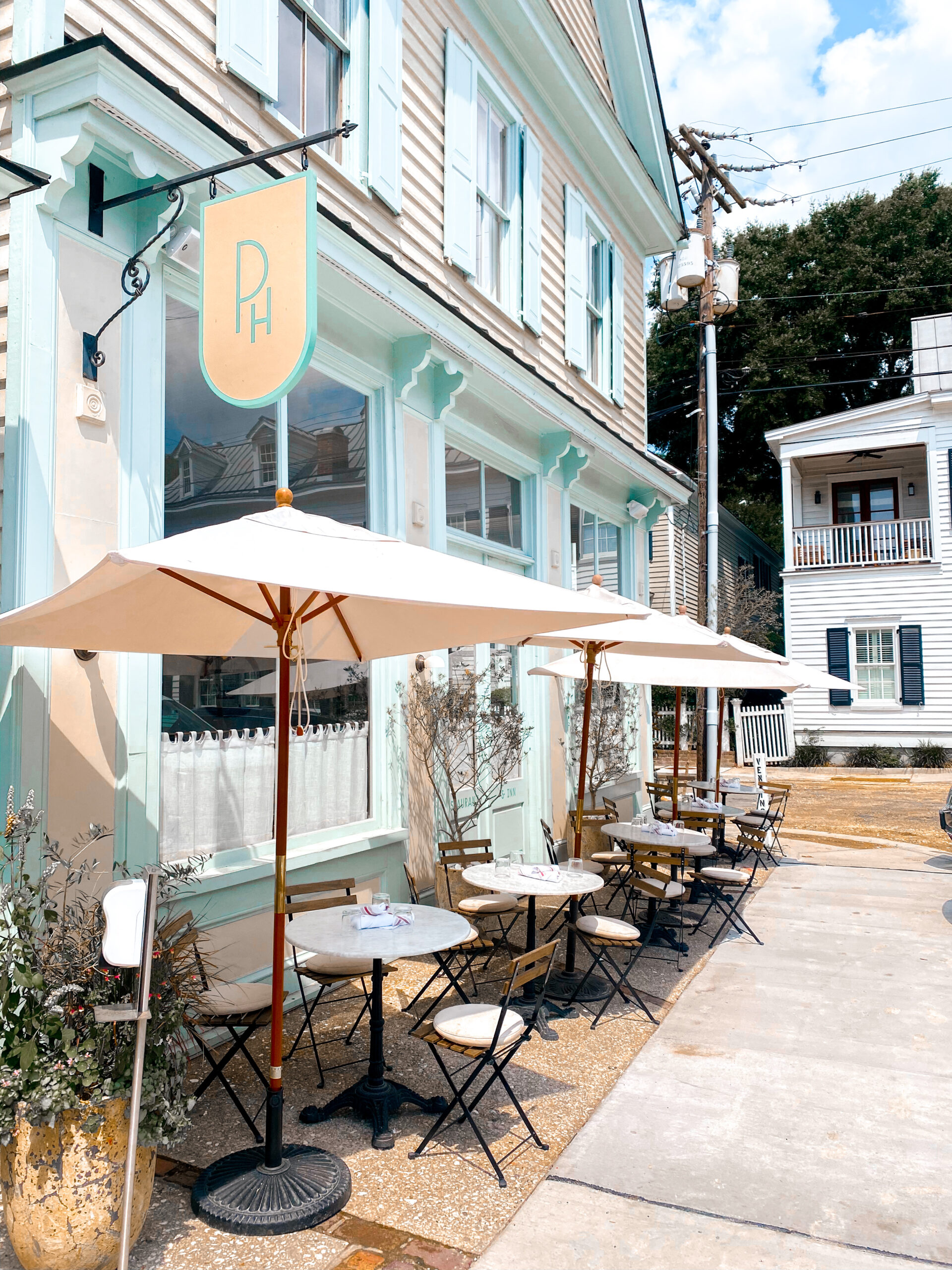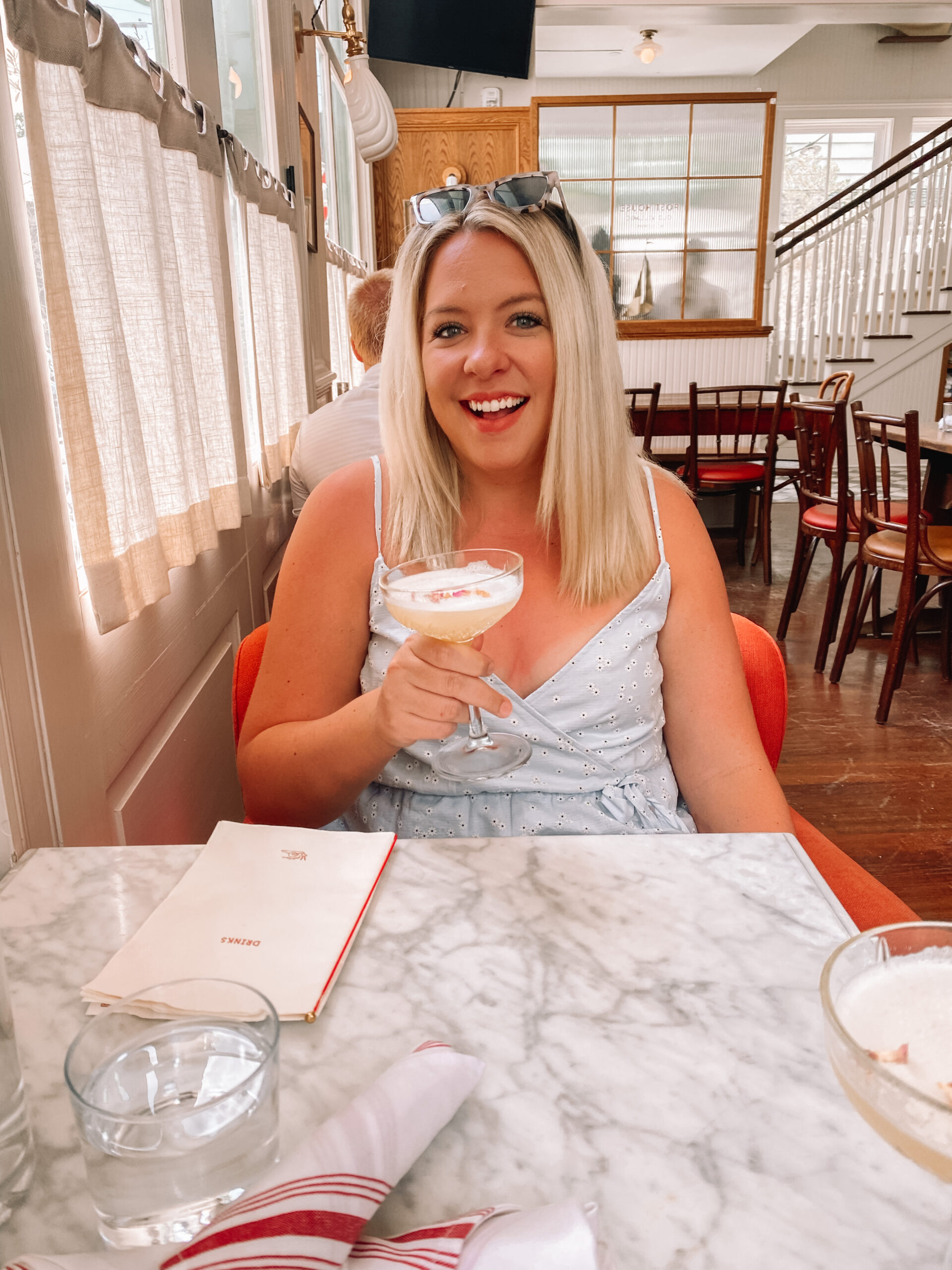 Post House: I think this is my FAVORITE place we went to on the trip! We went for brunch and omg the entire place was adorable and the food was delicious! It's in Mount Pleasant kind of nestled in the prettiest neighborhood. We ordered the drinks, oysters and I got the burger and swear its the best burger I've ever had.  Highly recommend.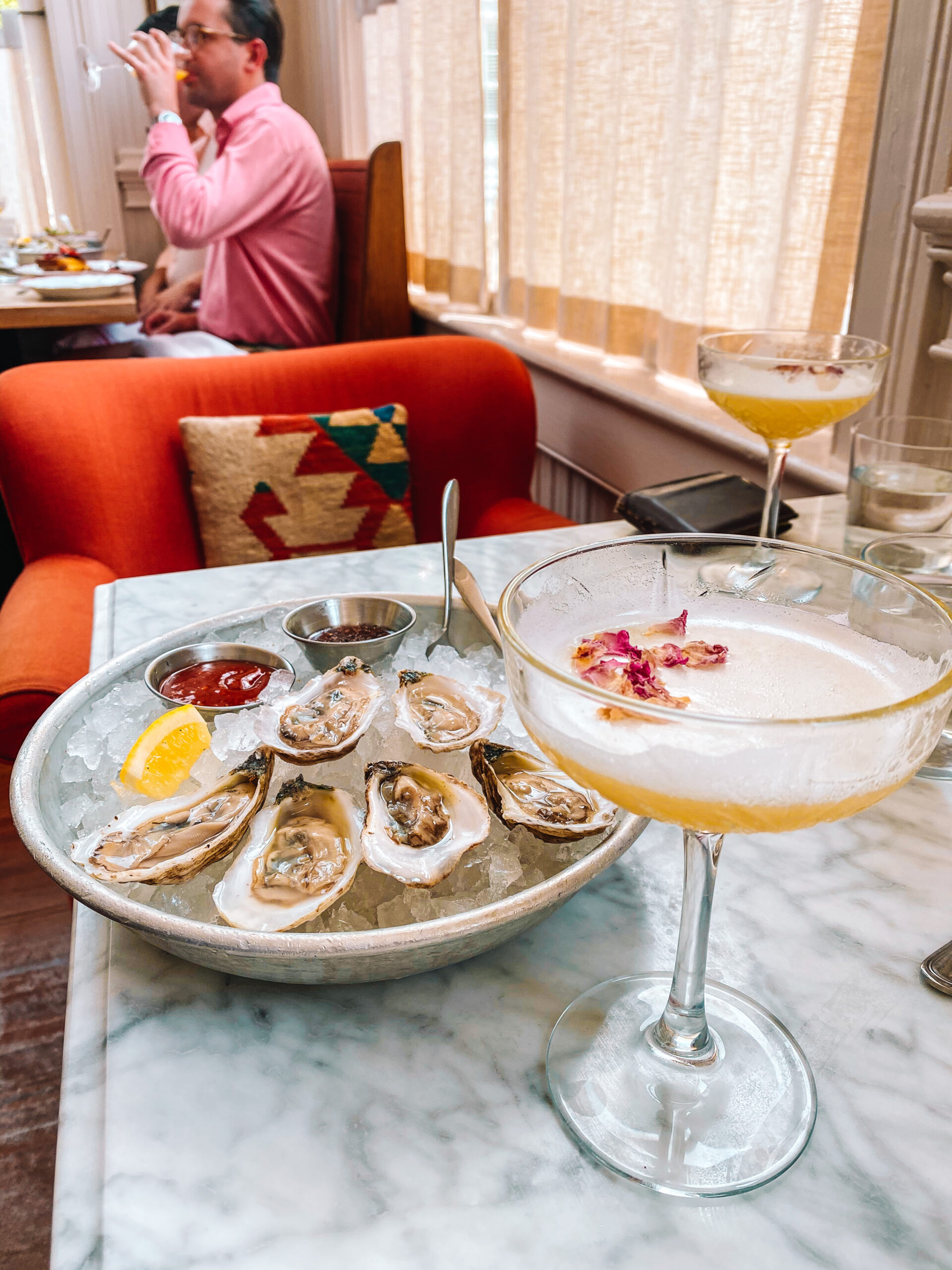 Cafe Paname: We walked here to get coffee in the mornings from the Air B and B. I ordered iced vanilla lattes but they also have some food items such as breakfast sandwiches available. After we grabbed our coffees, we would go for a beach walk!

Brown Fox Coffee Co: Stopped here for a pick me up and went with an iced dirty chai. Very good! It's close to the Post House in Mount Pleasant.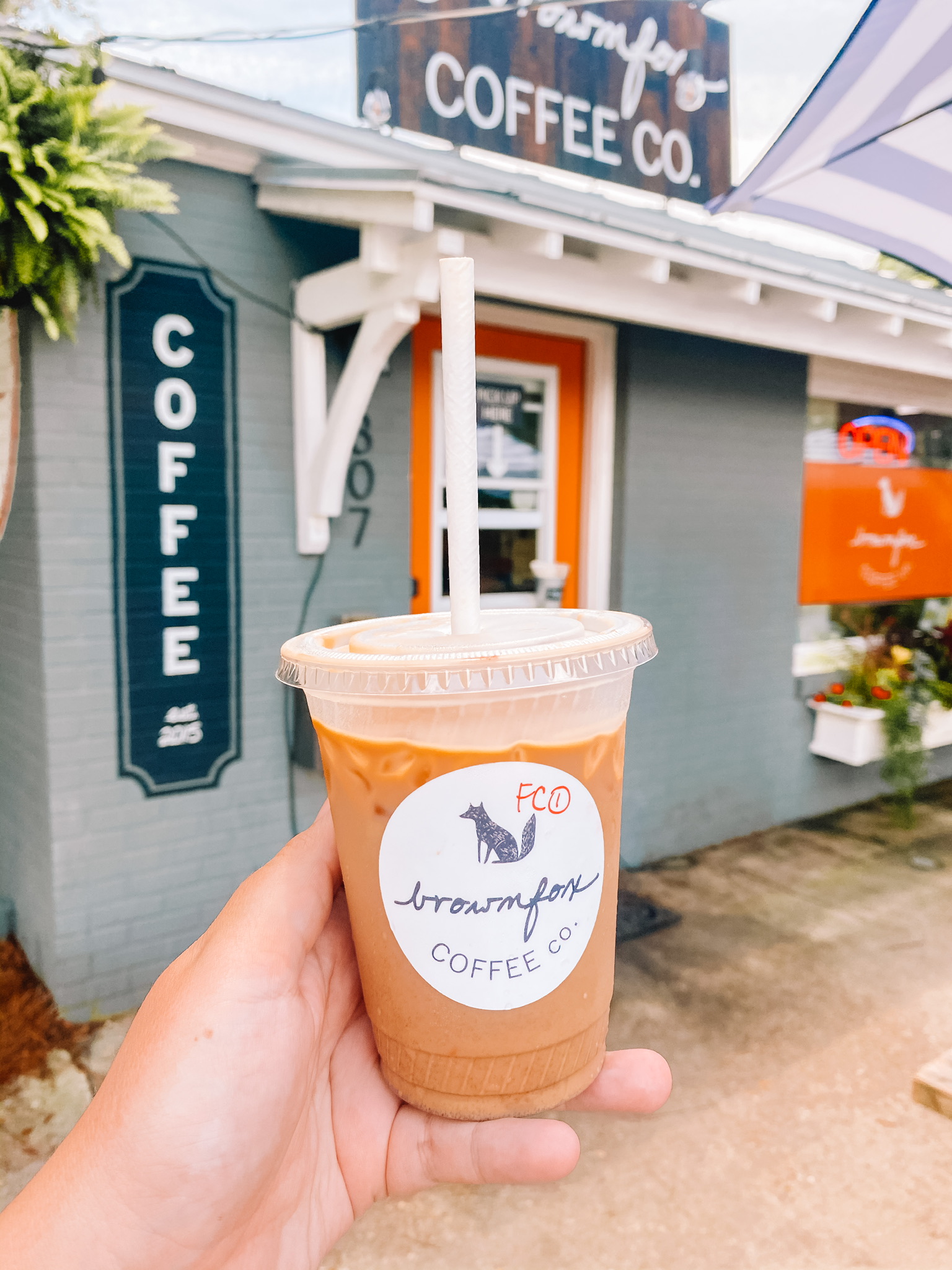 Magnolias: We ate brunch here and it is located in downtown Charleston. For some reason the vibe wasn't what I was expecting (more of a formal dining room) but we enjoyed the Southern Eggrolls, Pimento Cheese and Blue Crab Bisque. Also, a short walk away from Rainbow Row!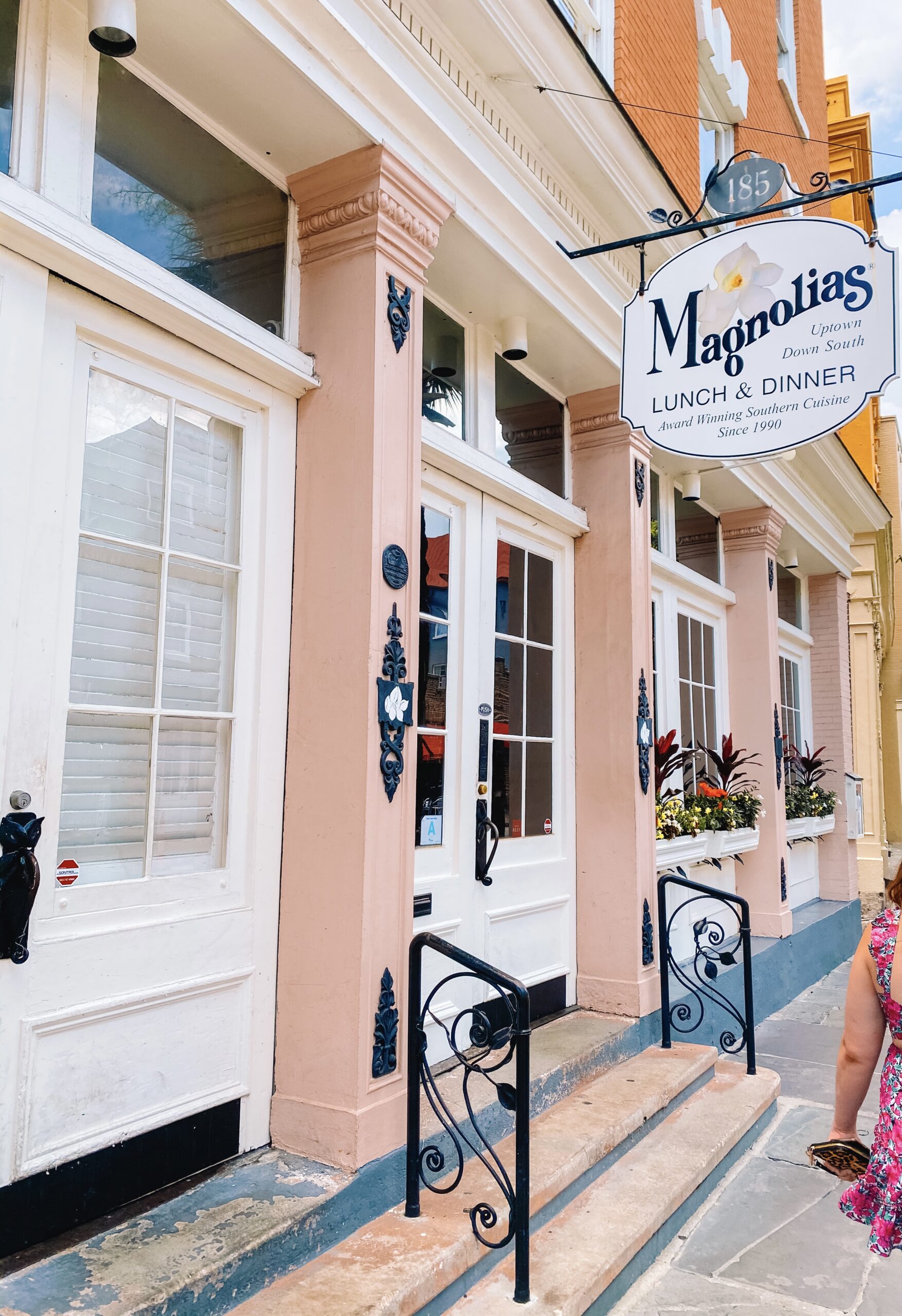 Fleet's Landing: This was our first stop when we arrived in Charleston! It's located right on the water and near the Pineapple Fountain. The food was good too, I ordered the crab cake sandwich and we split the Stuffed Hush Puppies. Try the J Daly cocktail!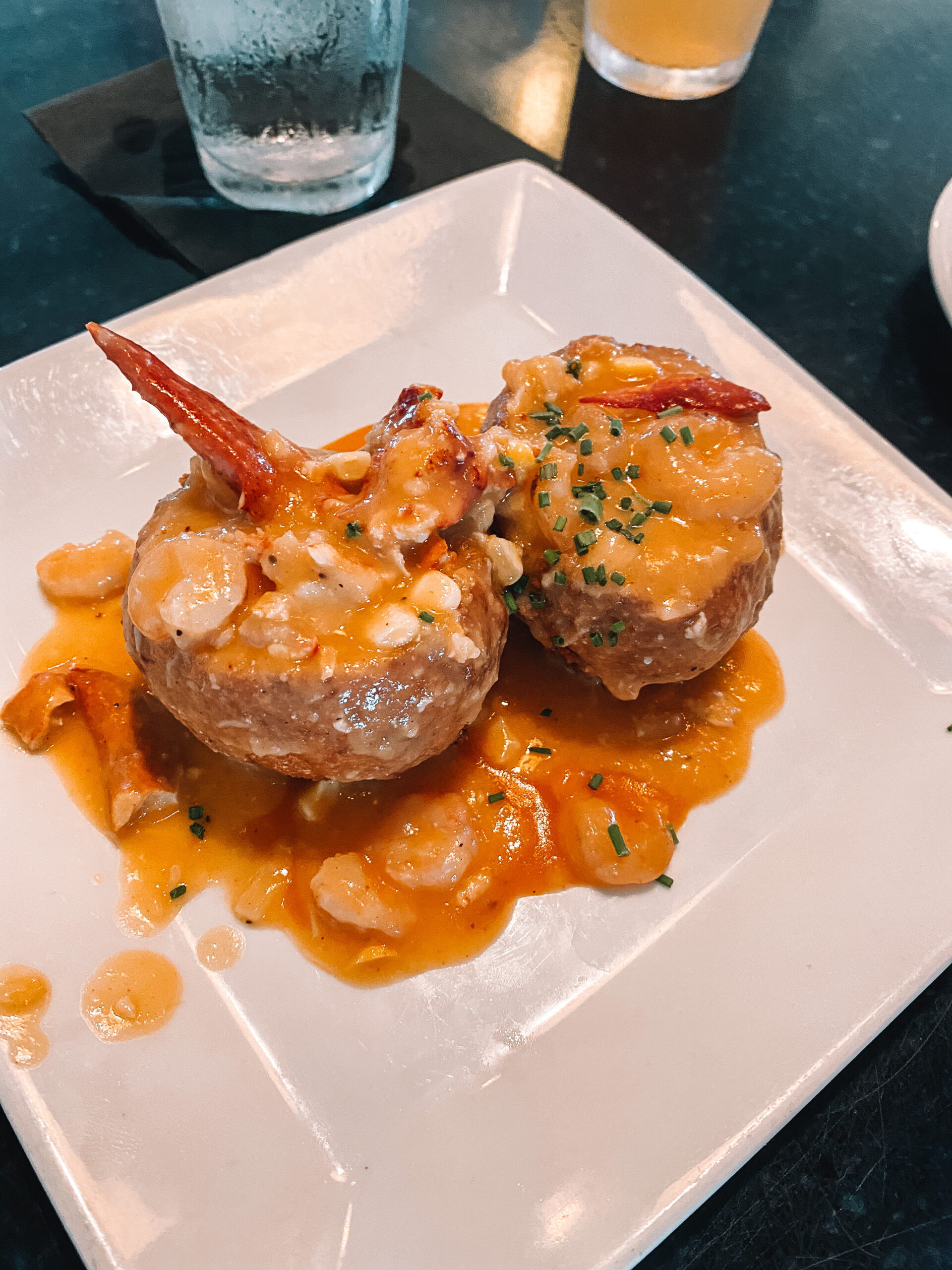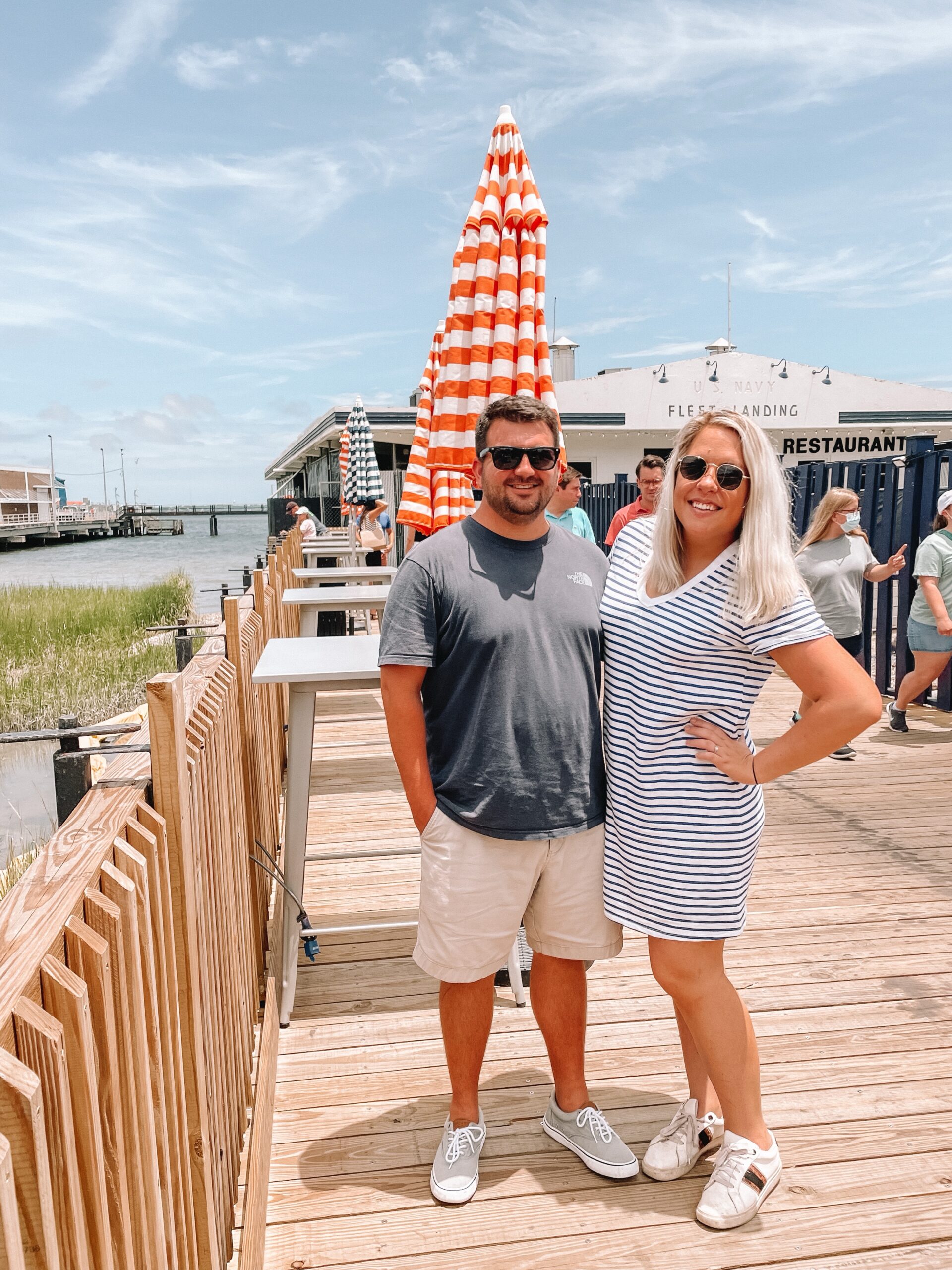 Coconut Joes: Beach bar vibes! We had lunch here and they have a huge list of cocktails and it has a nice beach/ocean view, especially if you're sitting on the top deck. The menu offers plenty of seafood, burgers and salads. I ordered the shrimp po-boy and it hit the spot.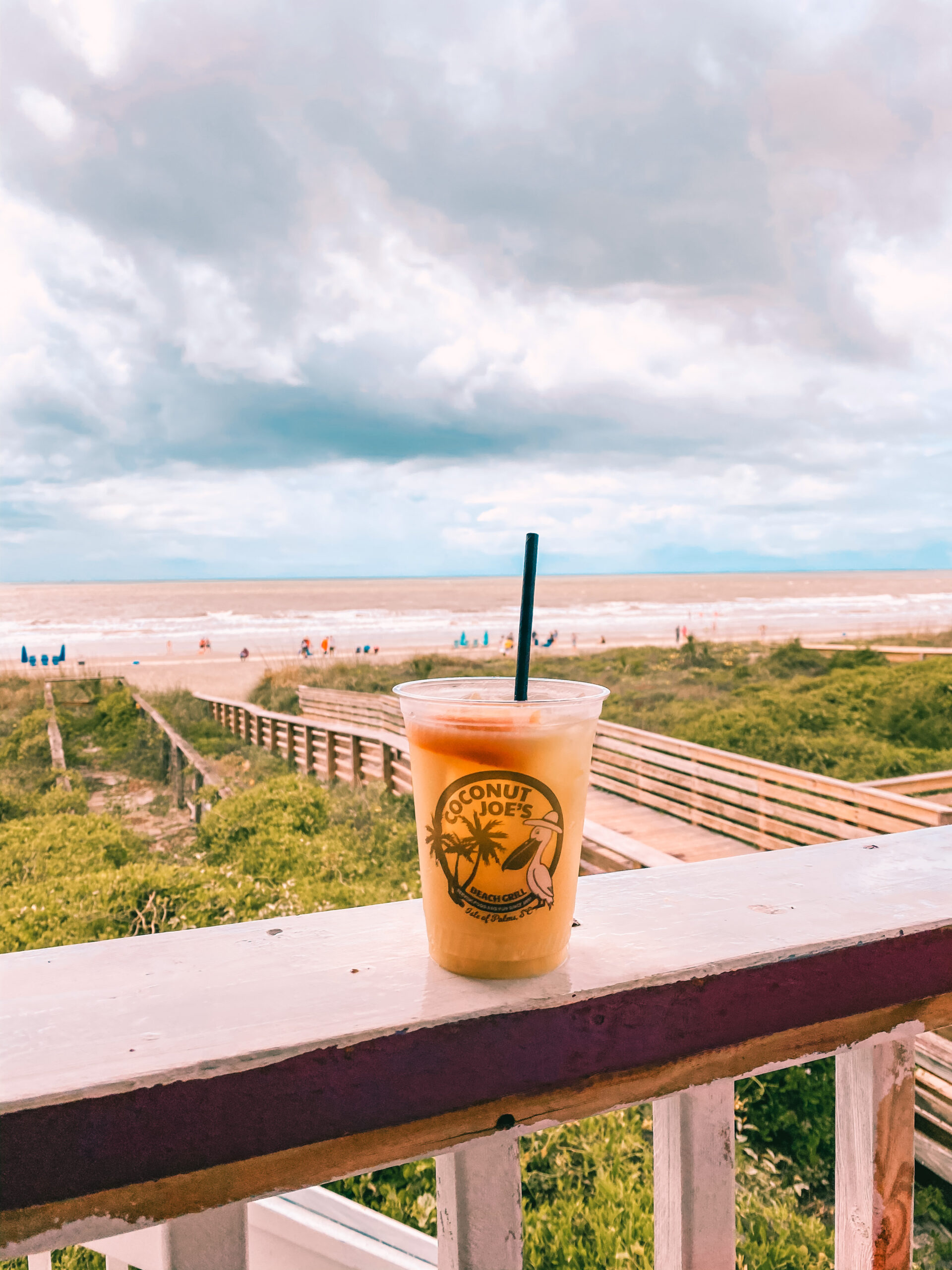 Mill Street Tavern: I loved the location of this place! It overlooks the marsh with great deck seating. I had some fabulous shrimp and grits while my sisters ordered sushi. It also had fun drinks like Painkillers and Mojitos.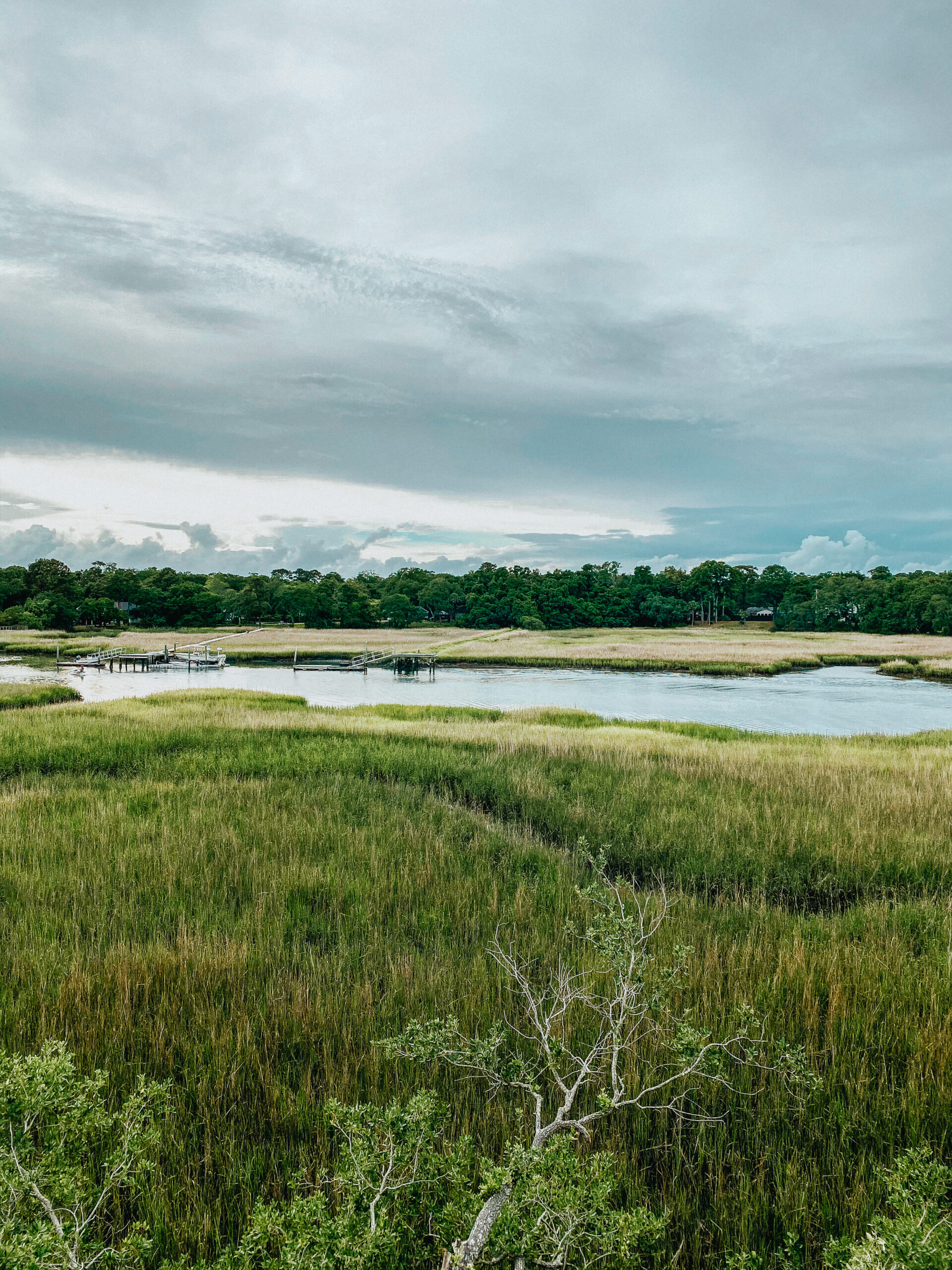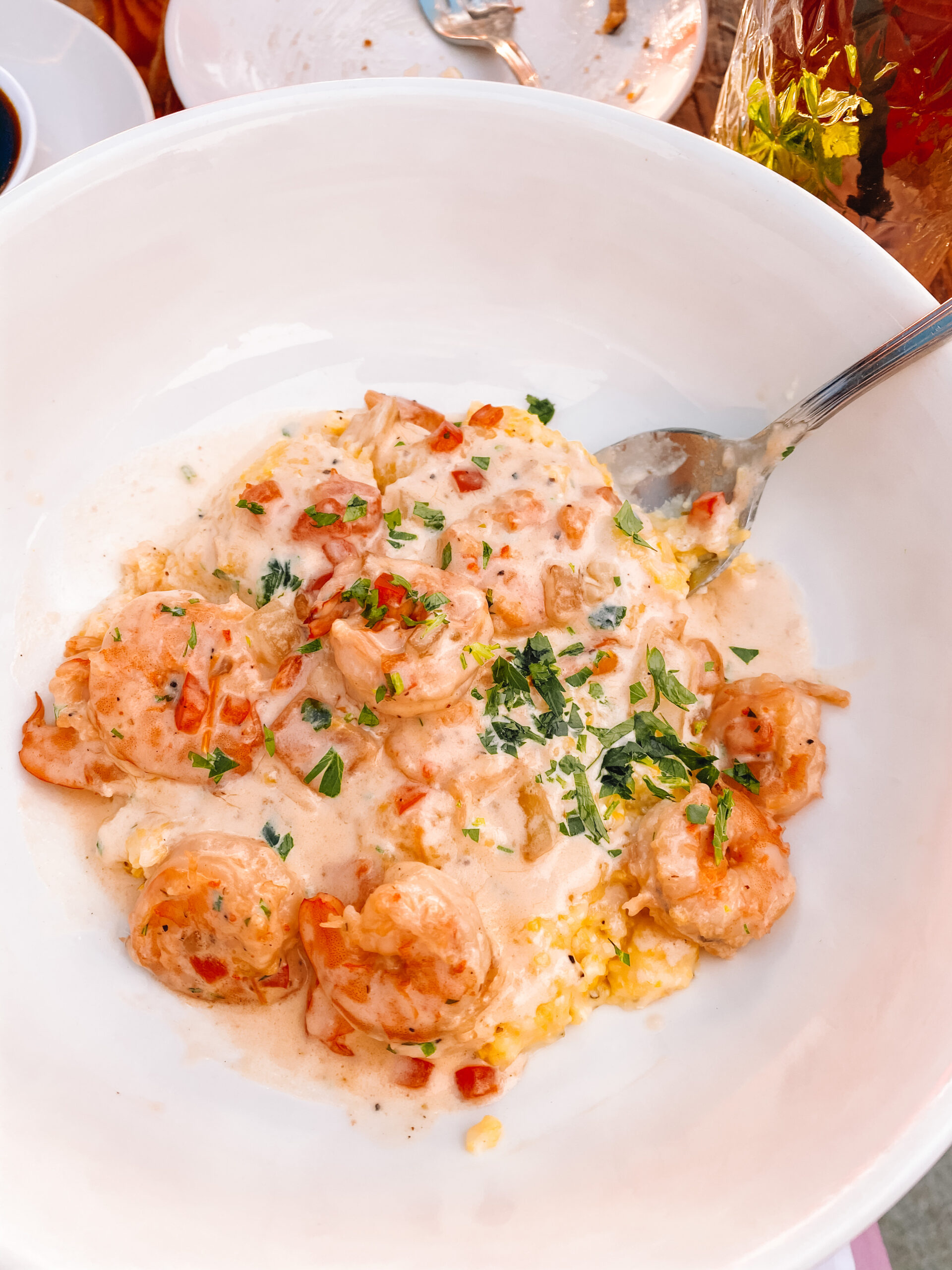 NICO: if you love oysters, you will love this place! We went for dinner and ordered 5 different types of oysters along with entrees such as Lobster Rolls and Bouillabaisse de Marseille. The staff made great oyster suggestions too if you're not familiar with eating them. We also ordered Baked Alaska for dessert which was fun since its flambéed. Located in Mount Pleasant.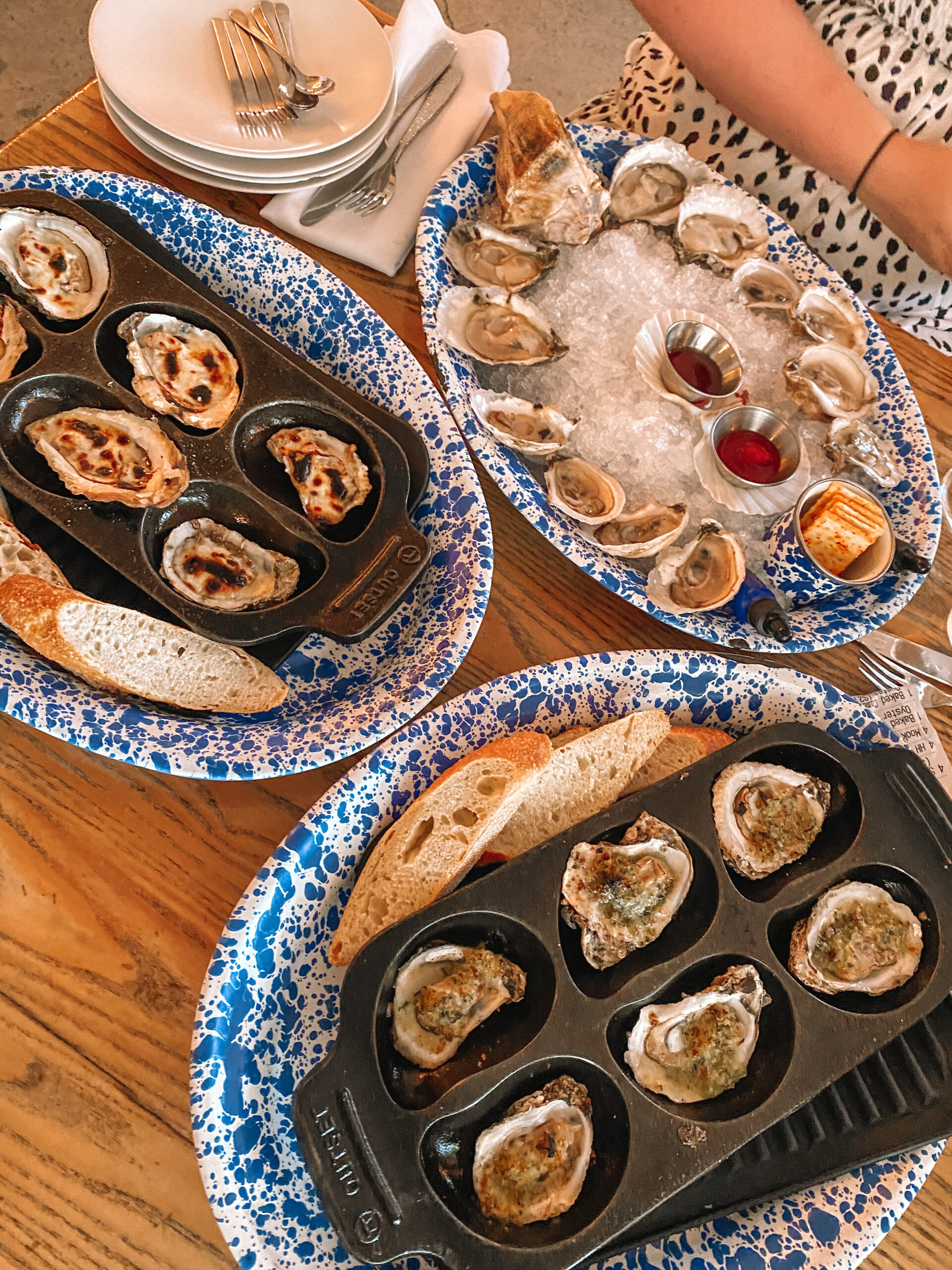 Binkys: This was also walking distance from our house in Isle of Palms. There is a huge outside seating area but it actually started storming so we sat inside and they even have some bar stool seating at the oyster shucking station. It's very casual but has a good vibes and oysters and peel and eat shrimp which I love.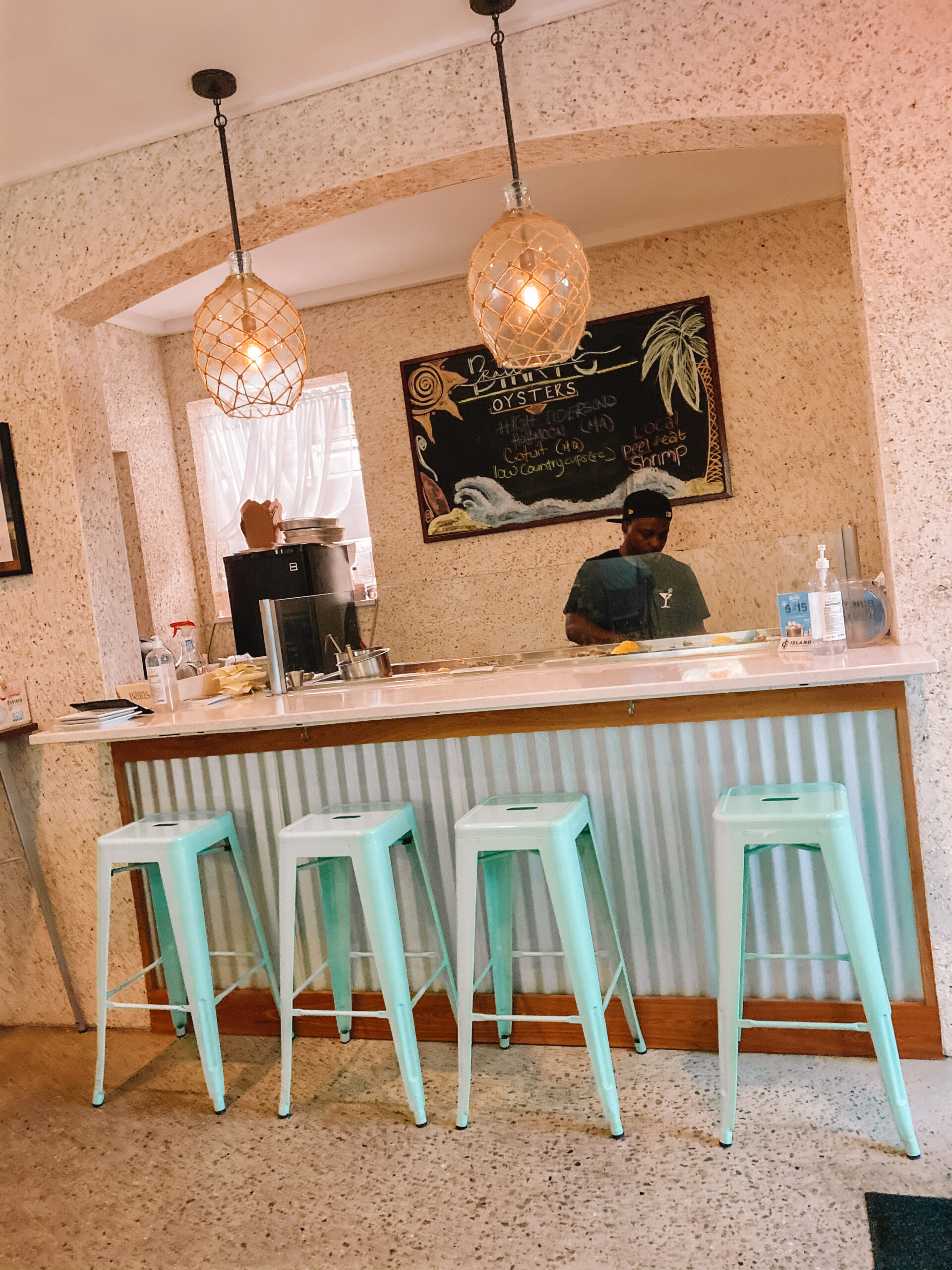 Seabiscuit Café: This place is literally right next door the Air B and B. I didn't get a chance to go here but my sister went for breakfast and said it was good. I also think they're cash only but have a ATM right outside.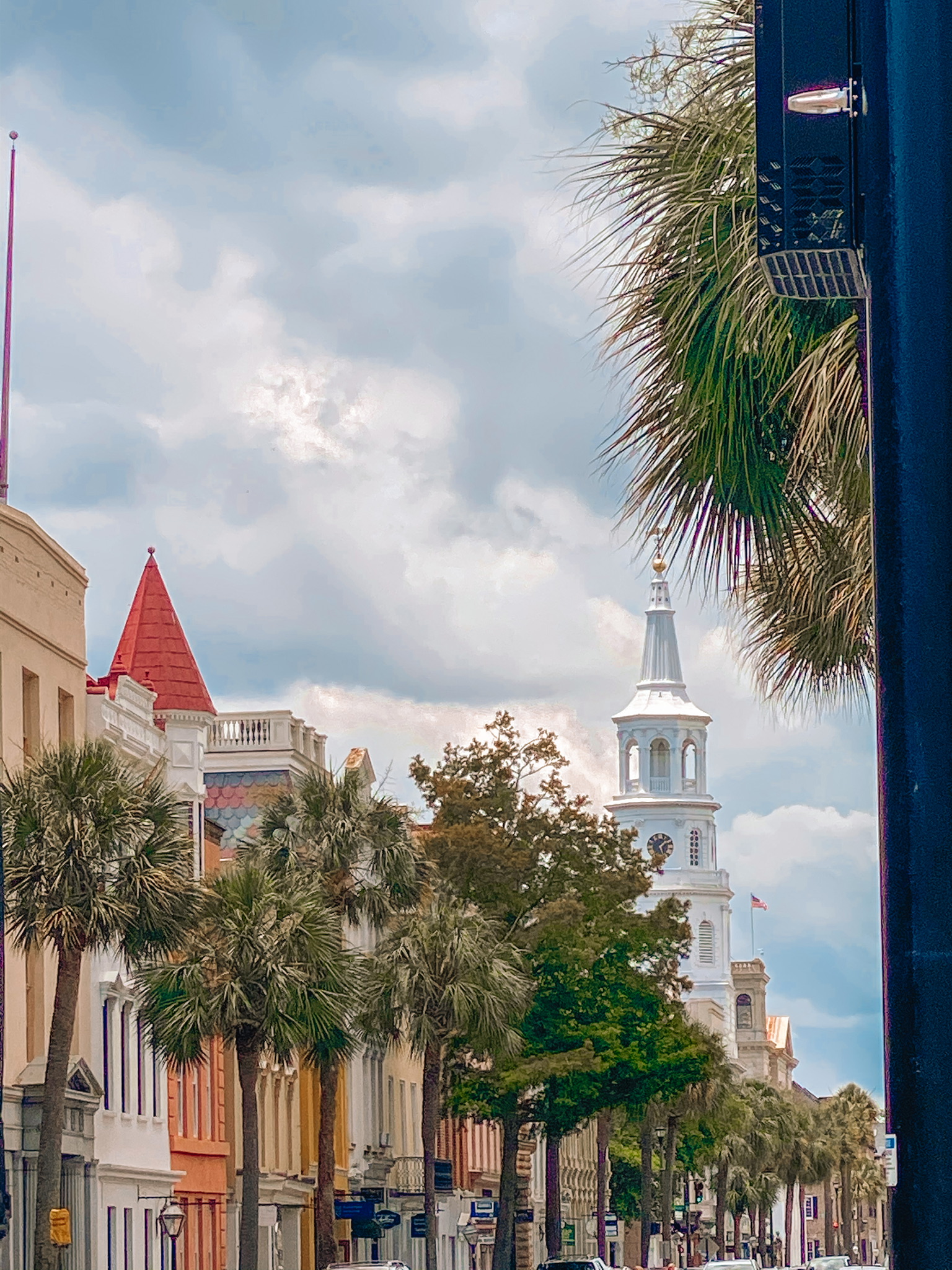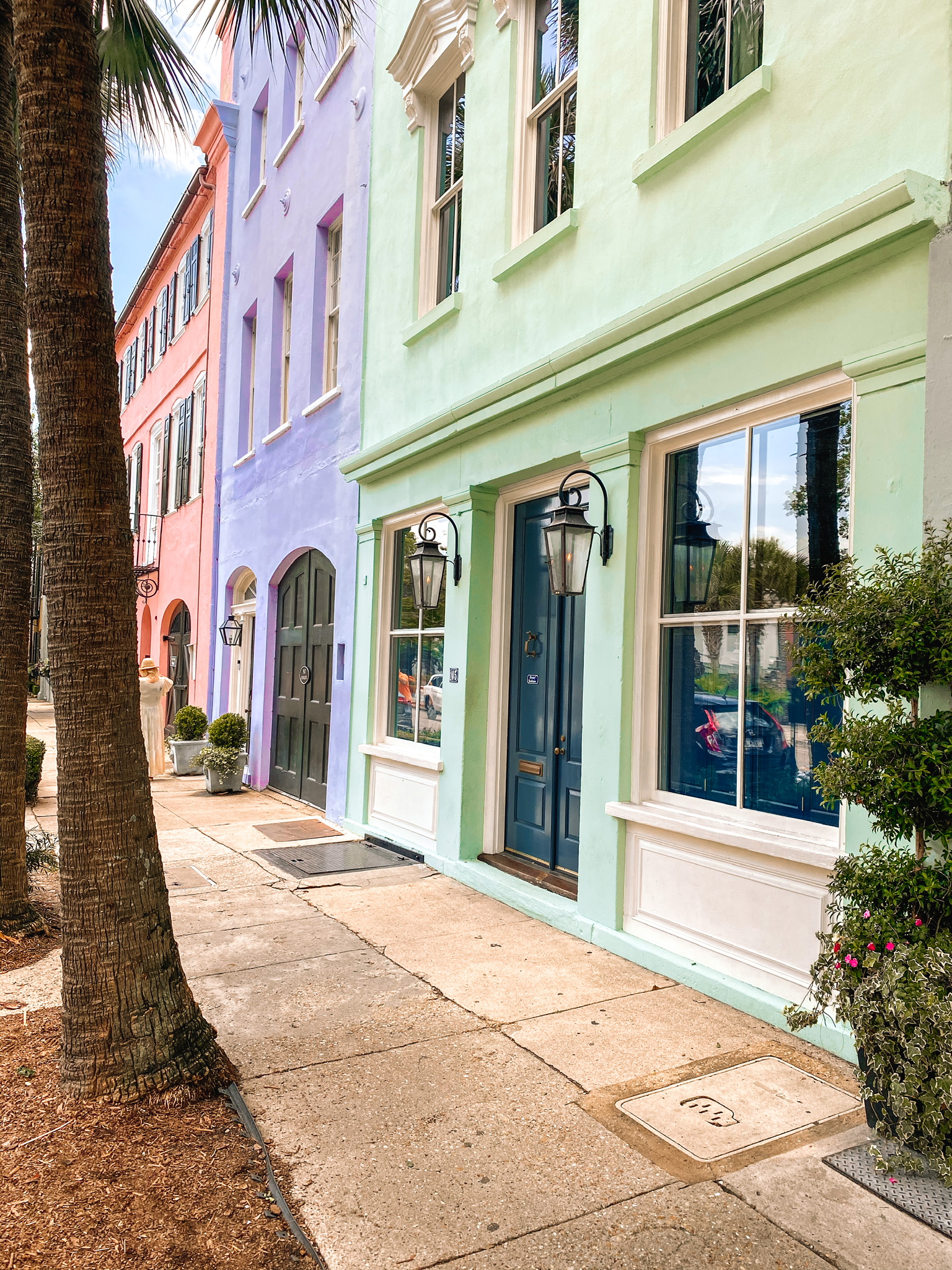 Day trip to Charleston! The city is very close to Isle of Palms and obviously there is tons to do there. We ate lunch the first day in Charleston then went back another day for brunch and exploring. We walked to see Rainbow Row and ended up at a open aired market right in the middle of downtown. The buildings downtown are so beautiful in general and are fun to look at when walking around too. I wish I had more time in the city but I'll just have to make my way back one day!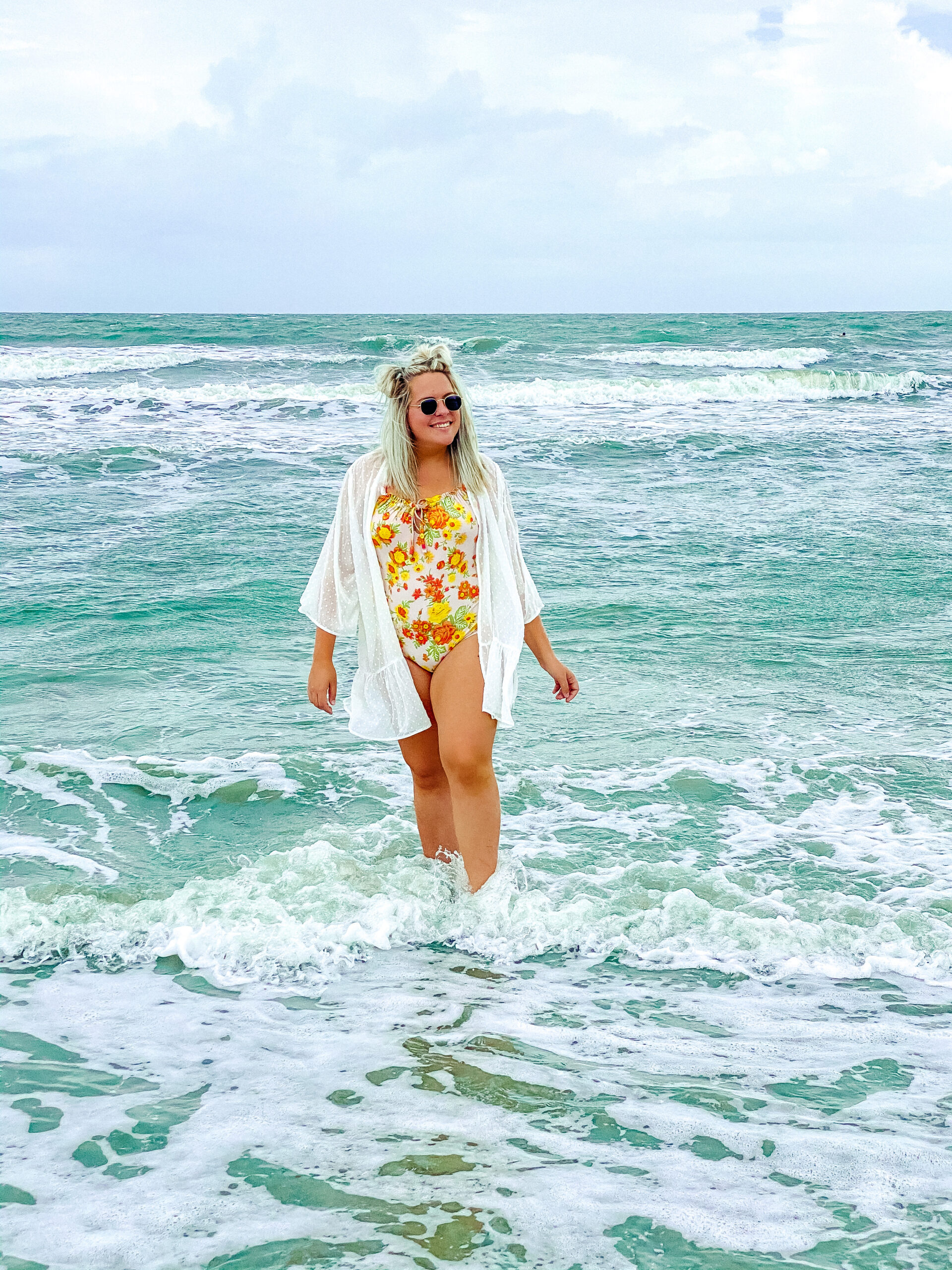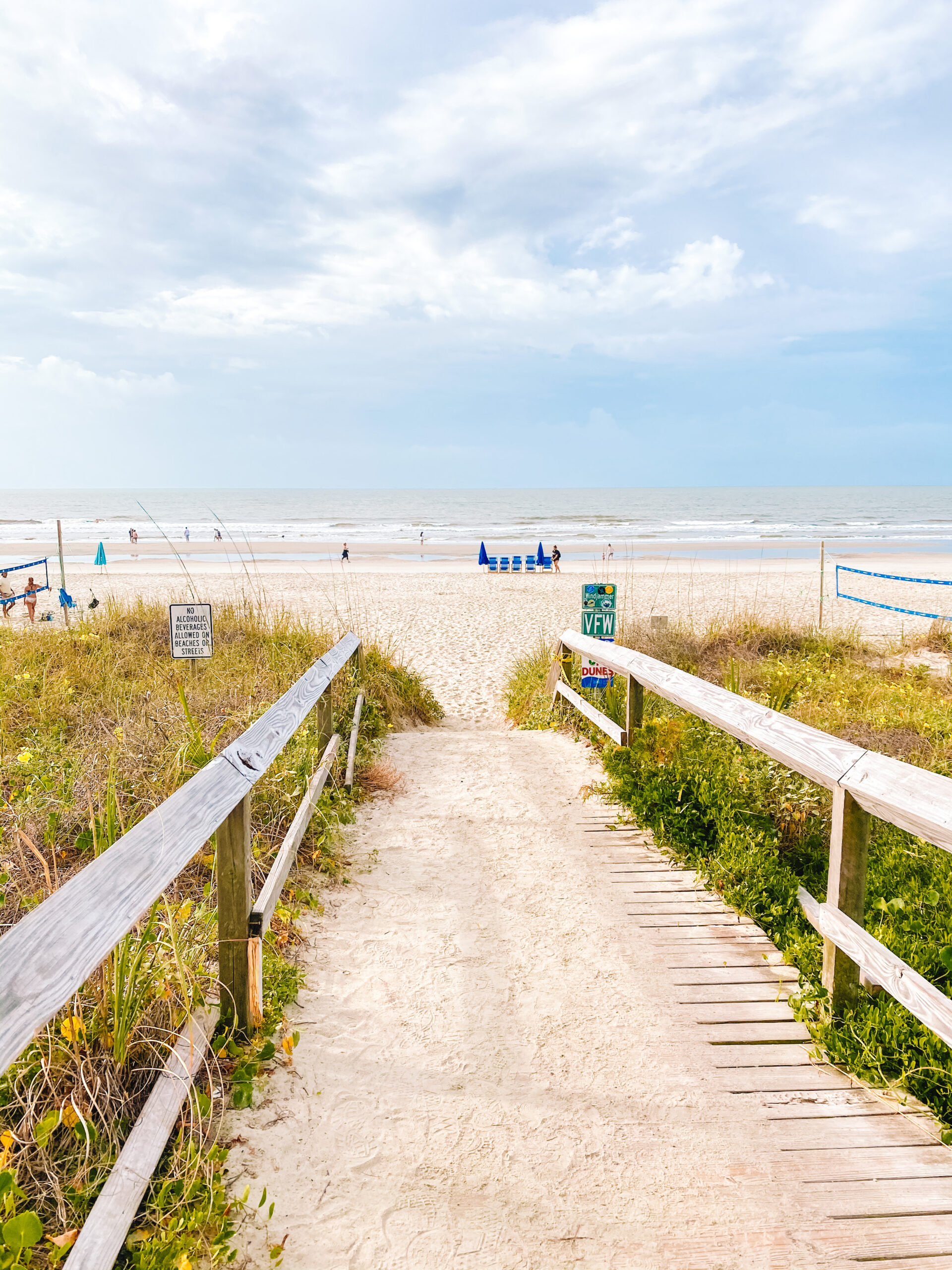 Isle of Palms Beach. Like I mentioned earlier, if you're heading to Isle of Palms then you're most likely looking for the beach! I thought the beach was nice and it was a lot bigger than I expected. Look out for jellyfish though, I swam plenty but we did see some washed up on the beach our last day. There is also lots of companies that offer beach chair and umbrella rentals if needed.
Sullivan's Island. I didn't make it here but this but this is another good beach option!
Mount Pleasant. The neighborhood that the Post House is in is absolutely stunning! If we had more time I would've just walked around and looked at all the houses. Plus there are some shops and stores in Mount Pleasant!