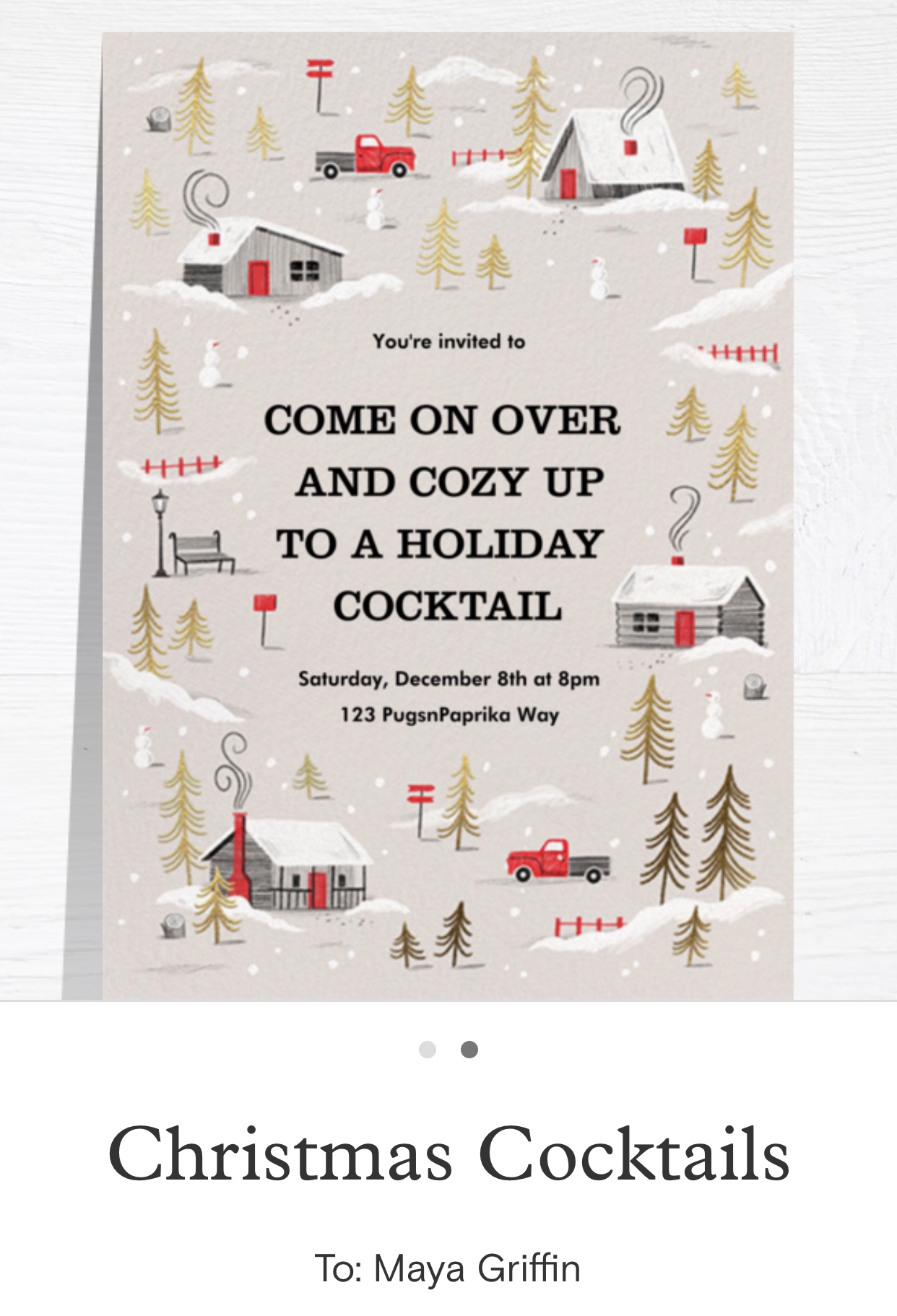 This post was sponsored by Paperless Post. As always, all opinions are my own. 
It is my favorite time of year! The season to be merry and bright is always filled with good food, cozy outfits and fun parties with family and friends. Whether you're hosting or attending a festive event there is a good chance you may have heard of Paperless Post . 
I worked with Paperless Post to create my own holiday party invitation & let me just say it was so easy and there are SO many great options to choose from. I truely feel like I could spend hours and hours just browsing through all the invitations they have because they are all so dang cute. 
First thing I did was browse invitations by selecting the Holiday Parties category on Paperless Post. Once I decided on the invitation I went to the next of step editing it. This just consisted of making general information like the address, date and time. 
After all the details were finalized you get to select the envelope it's sent in or you can select a different one. I always choose to preview the invite to see how everything looks when a guest receives it and it's also fun to see it "live." 
I also love how Paperless Post keeps track of your RSVPs. It's so hassle free and you don't have to worry about whose coming to your party because you can see the full guest list and response by one easy click pretty much! 
Thanks again to Paperless Post for sponsoring this post!