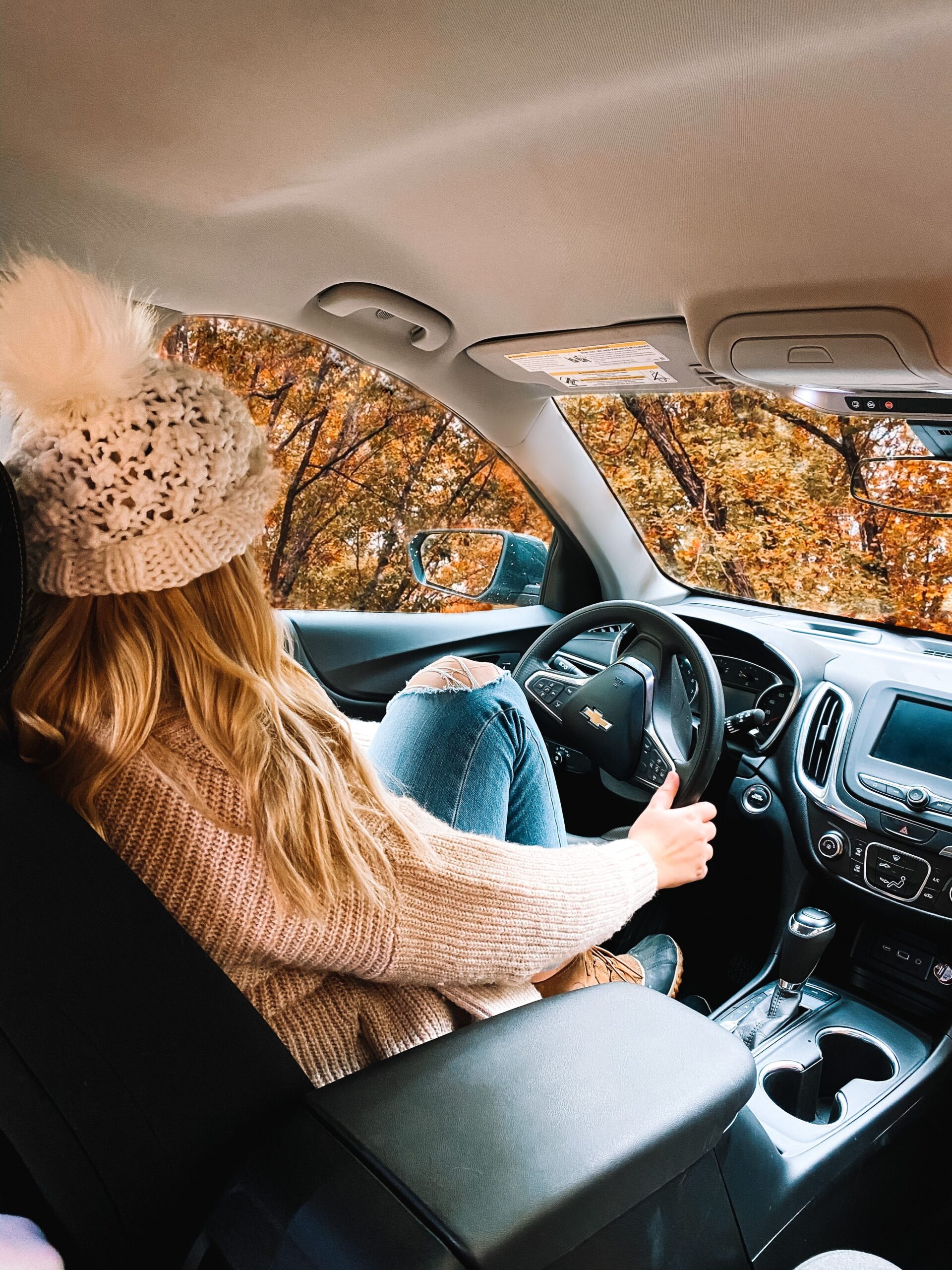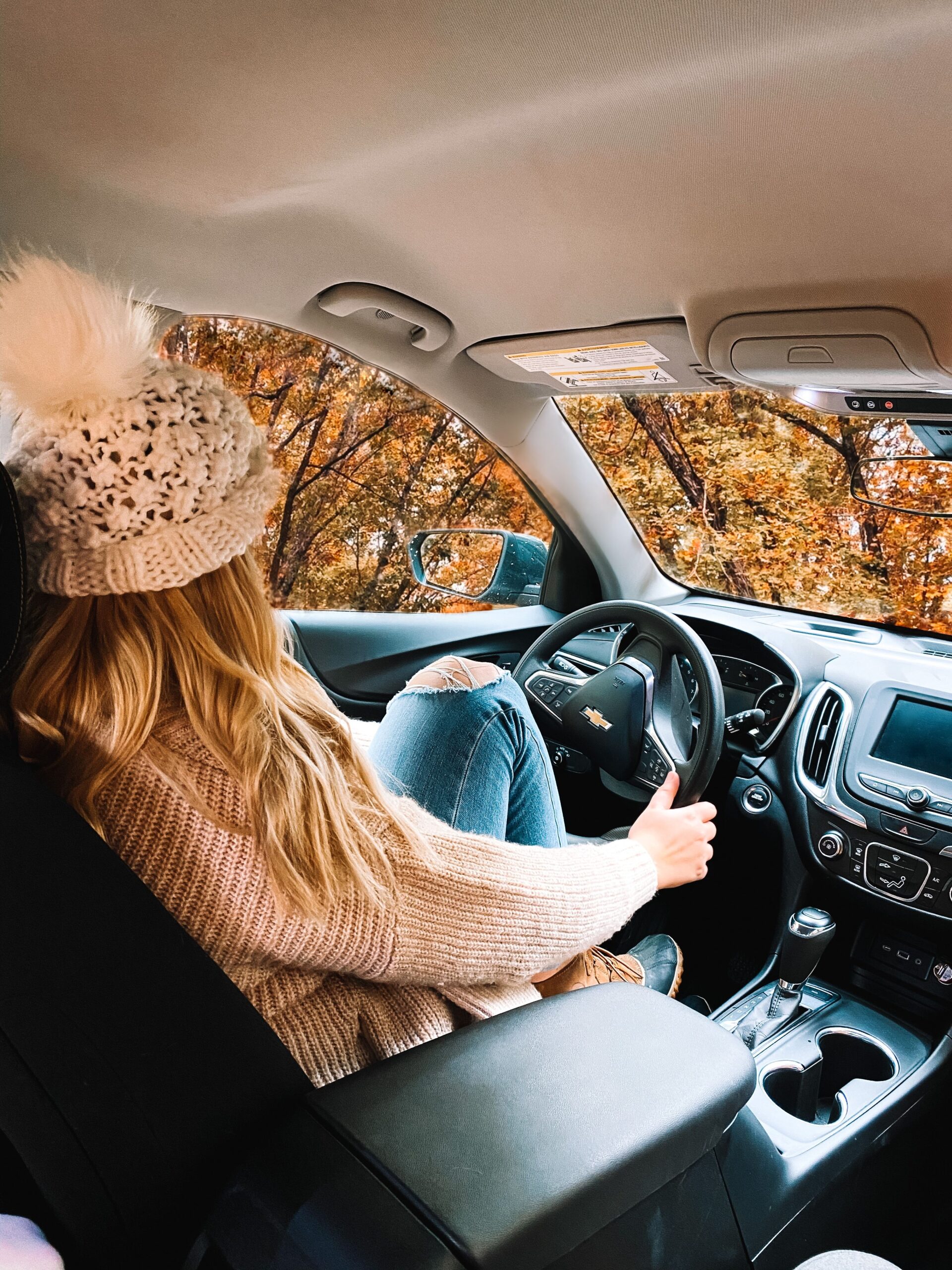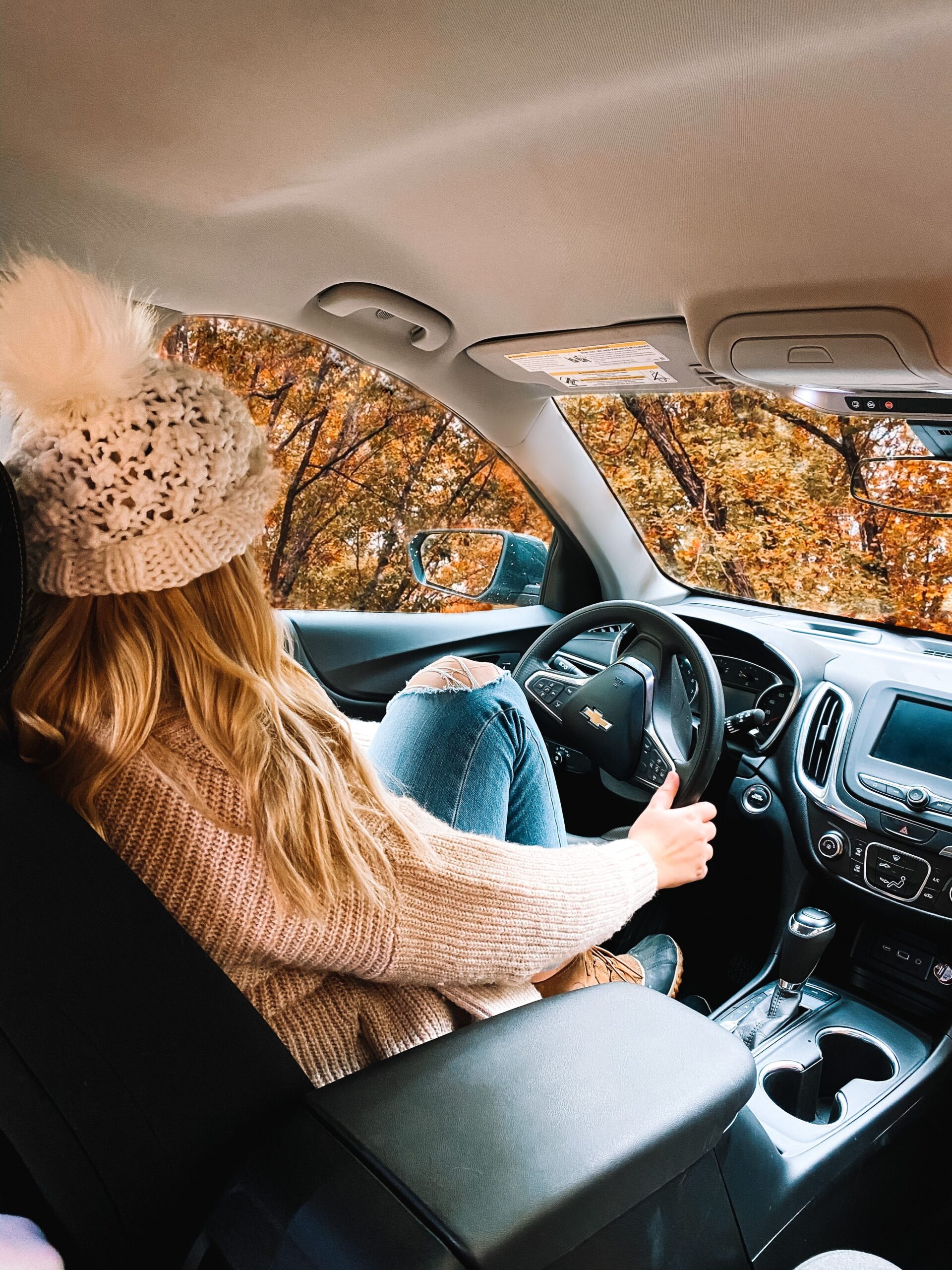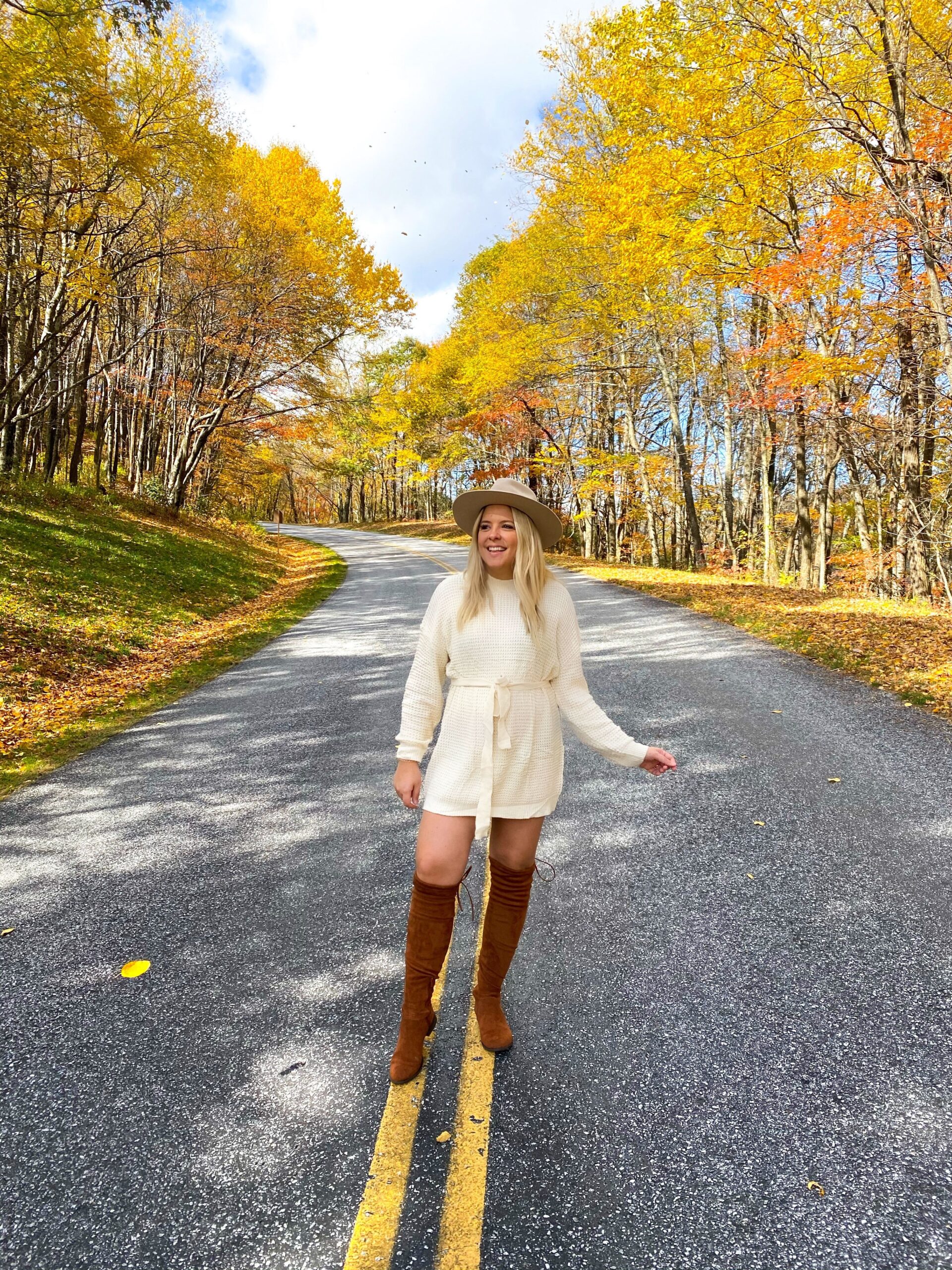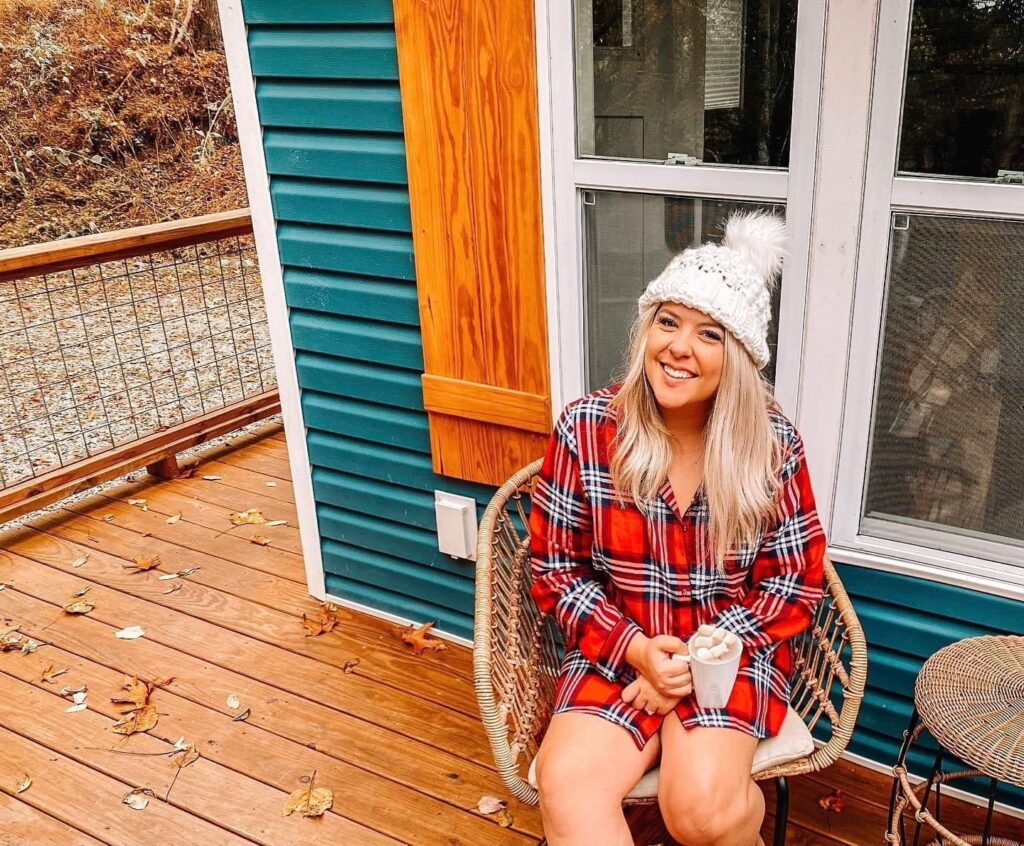 This year has certainly thrown a monster sized wrench in our travel plans for 2020! Luke and I were both itching to go pretty much anywhere after multiple planned trips were cancelled and decided to take a road trip to Asheville, North Carolina to soak in some Fall foliage and celebrate our one year wedding anniversary.
SHOP THE LOOKS:

Planning a Fall Trip to Asheville?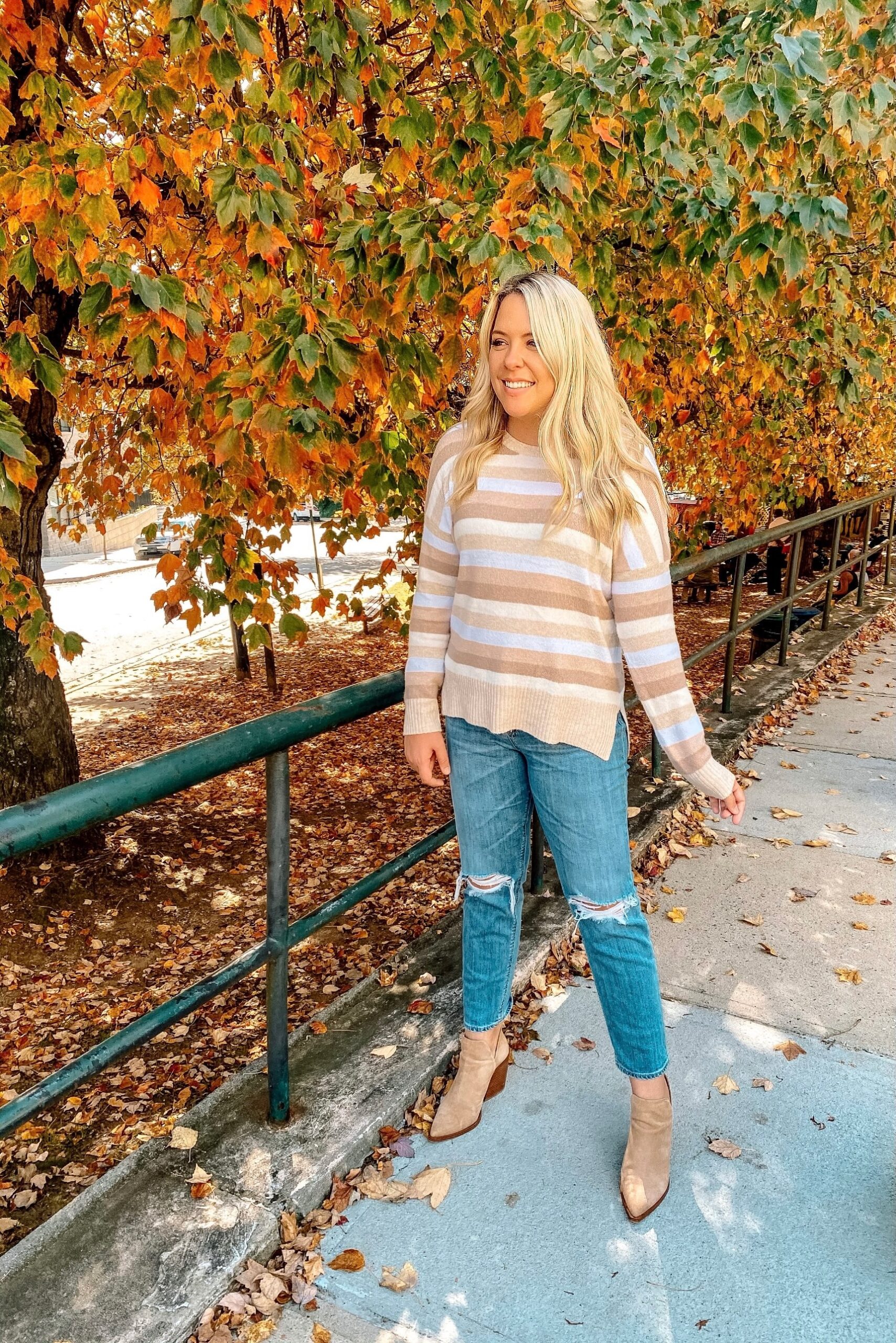 Planning a Fall trip and timing it just right so you can hopefully see the beautiful changing leaves can be a little hard. This is why we relied on sites like Romantic Asheville and Explore Asheville to get a good feel for when "peak color" would be. Honestly I think the leaves tend to change at a different time each year. I think we were there at an ideal time (October 22-24th, 2020)  because we saw great color but it may of been just a tad early to consider it peak color.
How much time do you need?
This really depends on what you plan on doing! For us, we knew it was going to be quick trip because our Air B & B we booked was only available for certain dates in October. There's a lot of hiking trails scattered around with other attractions like the Biltmore but I'd say 2-3 days is perfect.
Where To Eat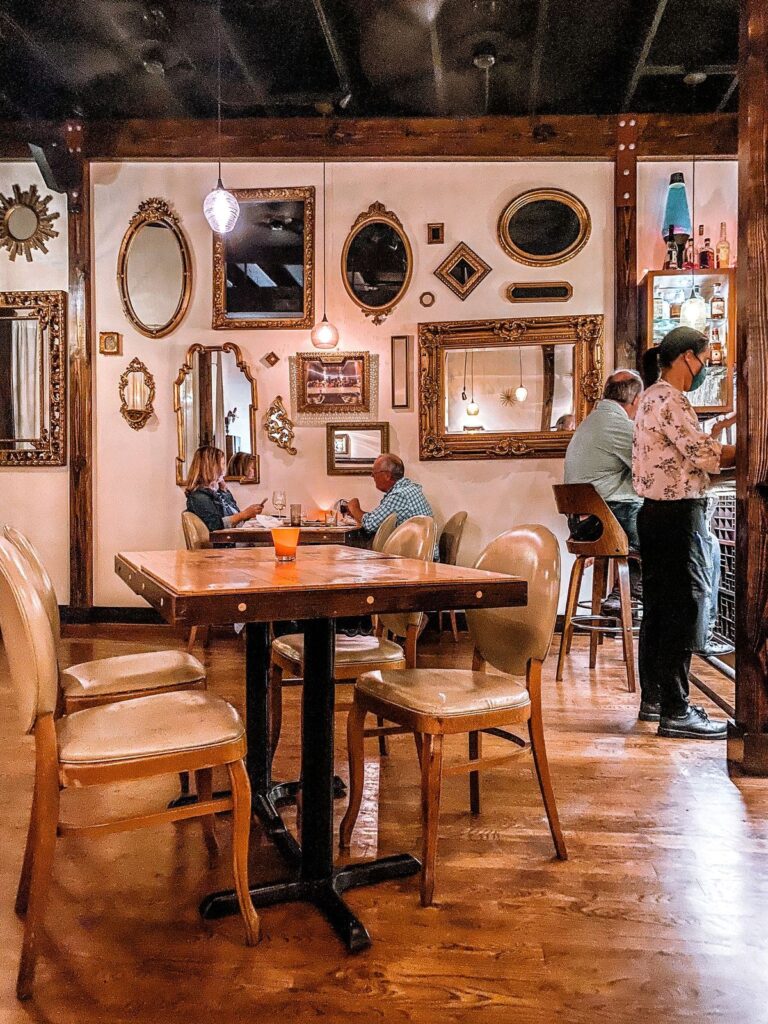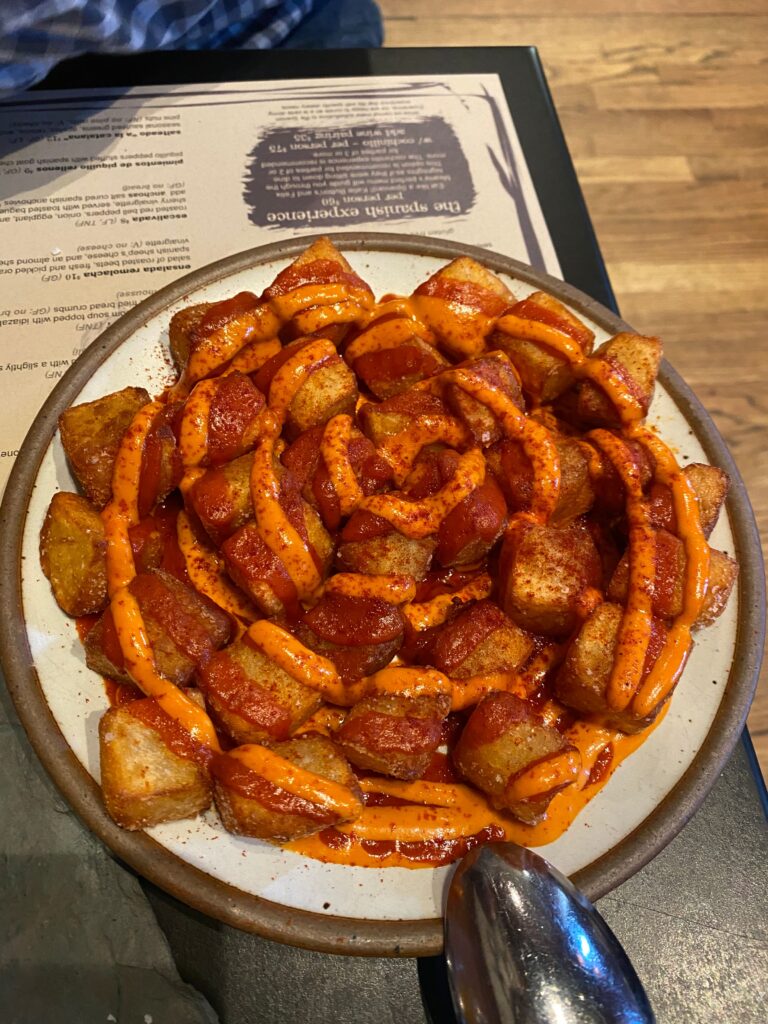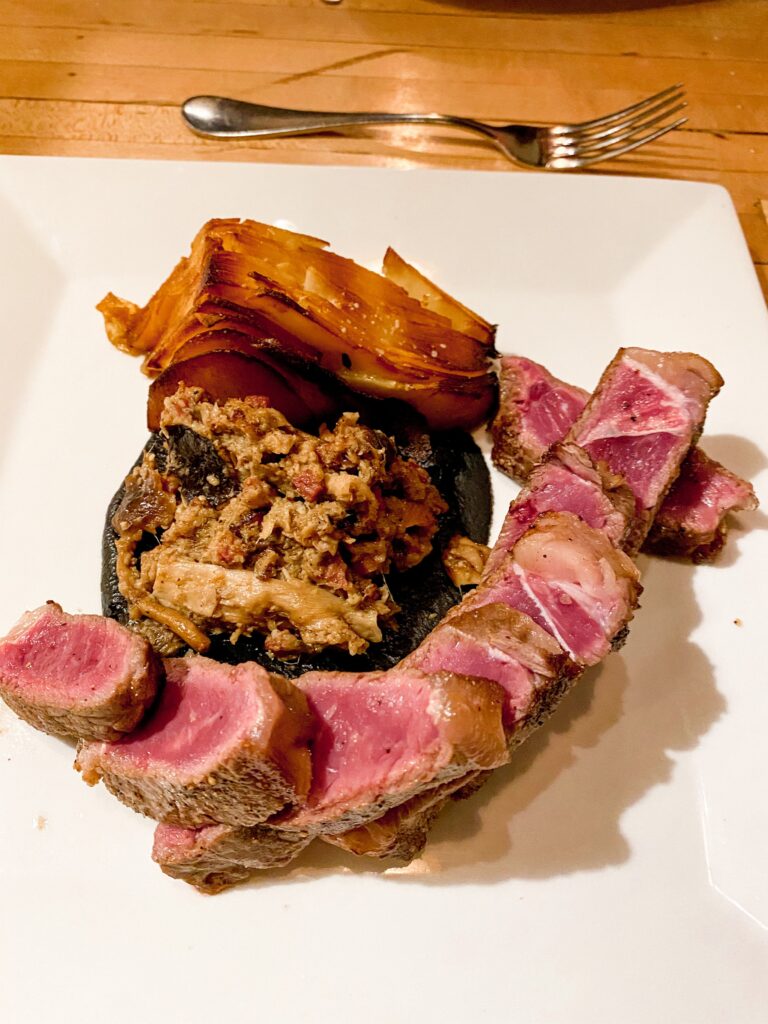 There are so many great places to eat in Asheville I truly wish we had time to try them all! Here are the ones we made it to:
Pack's Tavern – This is a well known vintage place downtown and for good reason. We stopped here for lunch and I got a burger and Luke tried one of their best selling items, Fish n Chips. We both loved it!
Sunset Terrace at the Omni Grove Park Hotel – Now this place is a main attraction in Asheville so I recommend reservations in advance! We went here for cocktails and it has the most amazing view. Try a Palmer's Punch if they still have it when you visit; tastes like a peach tea.
Jargon– I literally cannot say good enough things about this place we tried for dinner! They describe their menu as eclectic and we were truthfully a little nervous about going after reading the menu but we both agreed it was our best meal in Asheville. Their menu changes daily I think but I would really urge everyone to give it a try!
Curate– This is a place that we found while doing some research and we found out it's actually hard to get a table usually but we booked a reservation far enough in advance. We went here around five for a cocktail hour and ended up eating way too much but the tapas were delicious. I'd suggest the patatas bravas and the red sangria.
Bouchon– We decided to have our last dinner here which serves French comfort food. It's a nice cozy spot and we both ordered their special steak they had for the night and enjoyed it!
Crave – First off I'm a little sad we didn't hear about this place earlier because we randomly stopped here before dinner one night for another drink and saw the menu and realized its a dessert bar! They had so many yummy looking desserts and a few savory dishes too.
Tupelo Honey – Reservations are a must! We stopped here for brunch before heading back and would definitely go back. We both ended up ordered eggs benedict that had fried pickles on a biscuit and it was a win.
Where To Stay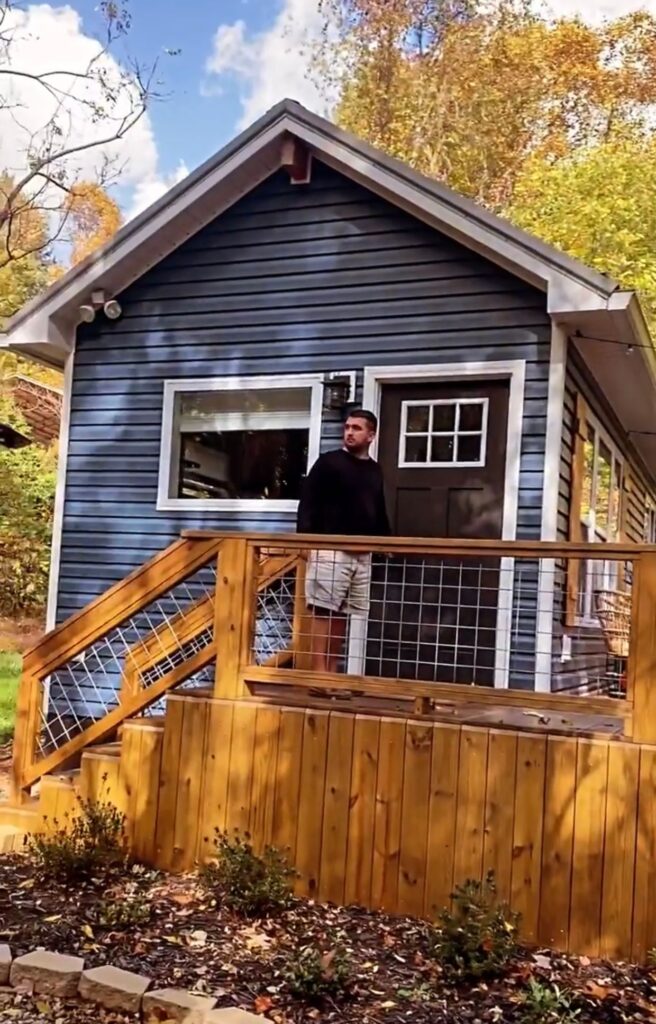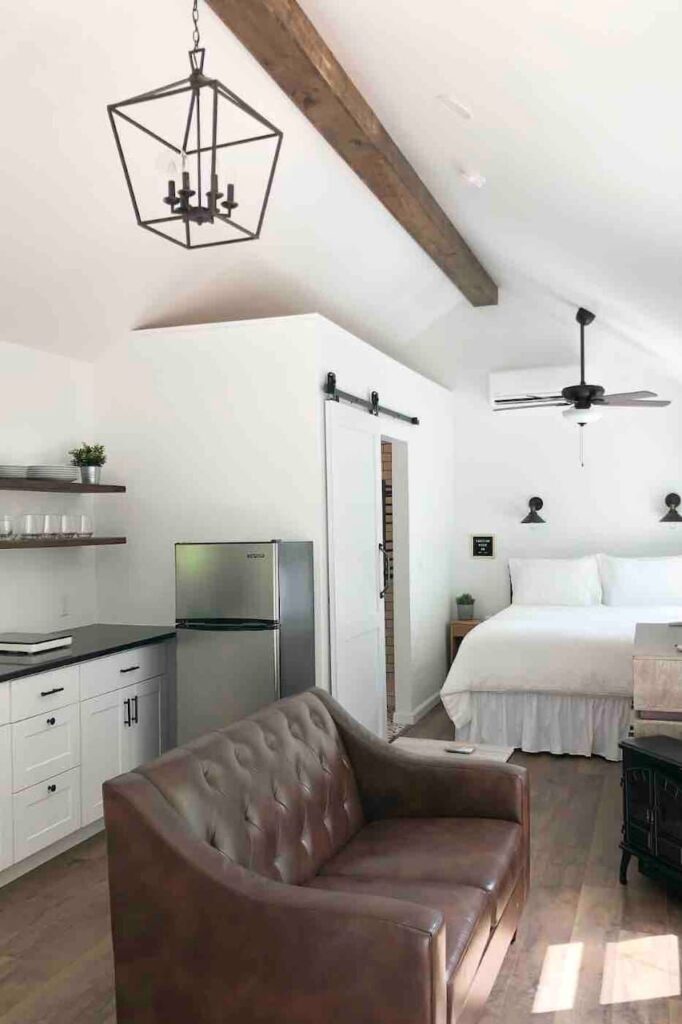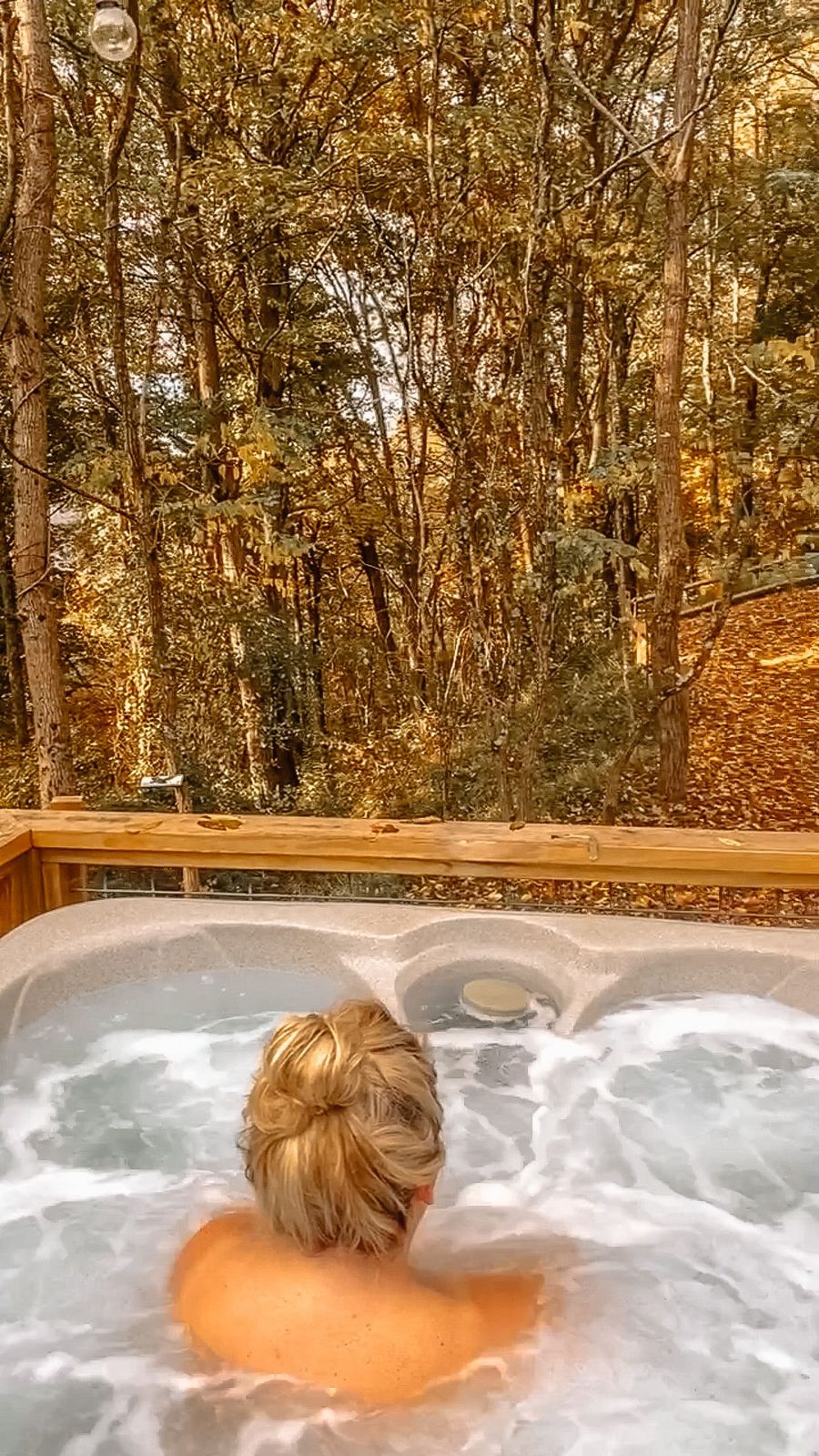 The first thing I'd recommend if you're planning a Fall trip to the Asheville area is to book in advance! Looking back, we really lucked out with our Air B & B because places get snatched up fast especially around this time of year!  We stayed at a tiny house (no, literally) in the middle of the woods and absolutely loved it. It was about 20-25 minutes from downtown and it came with a hot tub on the deck overlooking the woods.
Where To Play
*In a non COVID world we probably would have ventured to a brewing company like Sierra Nevada for a tour and the Biltmore Estate*
Hiking
Fryingpan Mountain Lookout Tower – We ended up on this hike and it was about 1.5 mile round trip. So good for "non-hikers" like myself! It was a gradual uphill on the way to the tower and then all down hill on the way back. The tower itself was actually closed when we reached it but we ended up climbing up anyways to get one of the best views ever. Some other trails we heard about were:
Chimney Rock
Looking Glass Rock/Falls (waterfall)
Mount Pisgah  (apparently the best view in town but SUPER hard according to a forest ranger).
Blue Ridge Mountain Parkway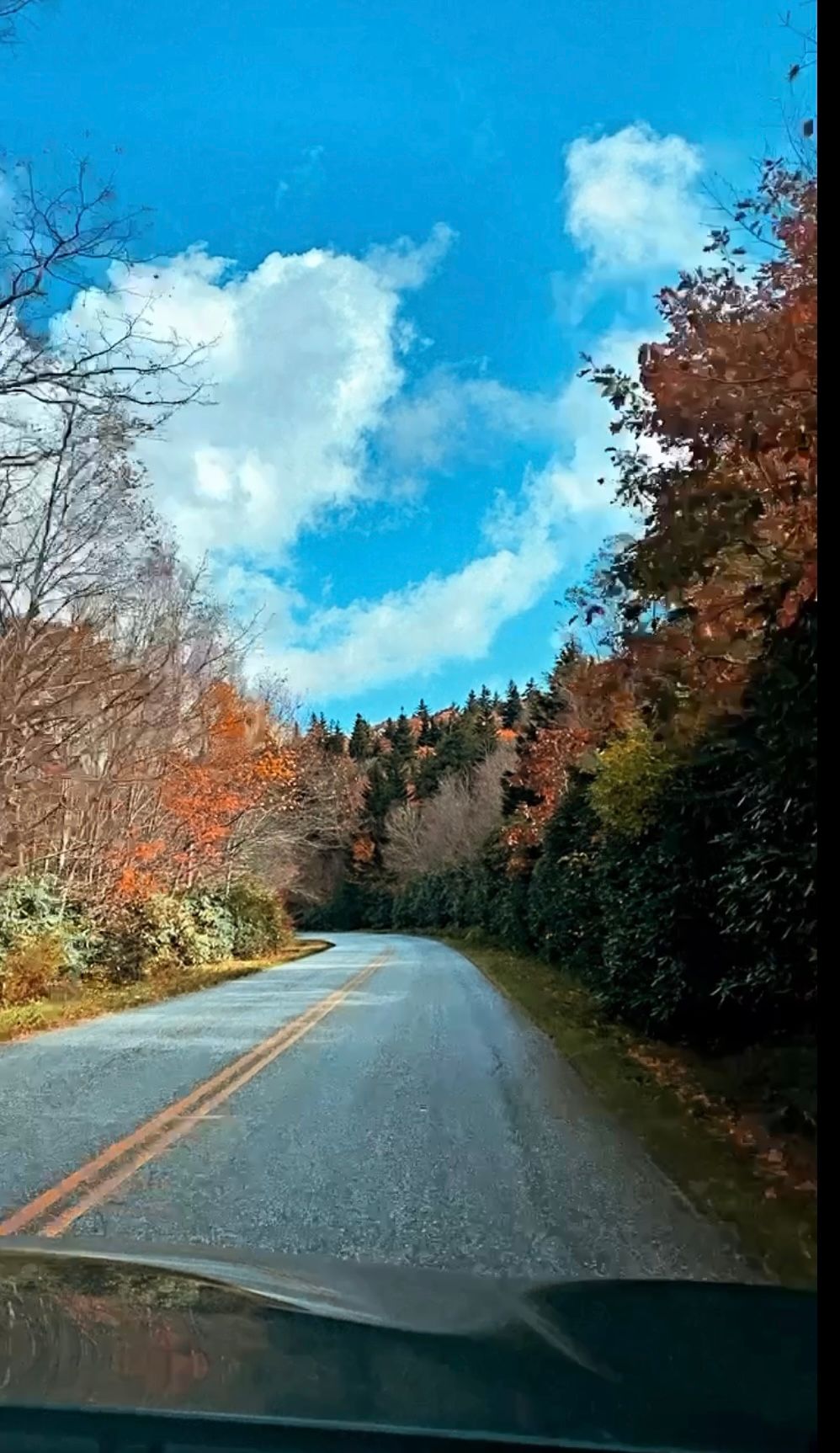 This Fall girl was in heaven driving down this road. It was absolutely stunning with the best colors! There are a ton of spots marked where you can pull off and take pictures of the rolling hills. We literally just drove this road for a good while taking in the scenery.
Breweries
Obviously Asheville is very well known for their beer scene. We actually tried to go to a few but almost everywhere had a huge line partially due to COVID reduced capacity restrictions.
Bhramari Brewing Company – we got in here after a short wait! It had a good atmosphere, picnic tables and their food while we didn't try it smelled amazing. Some other breweries we tried to go to included:
Asheville Brewing Company
Wicked Weed Brewing
Highland Brewing Company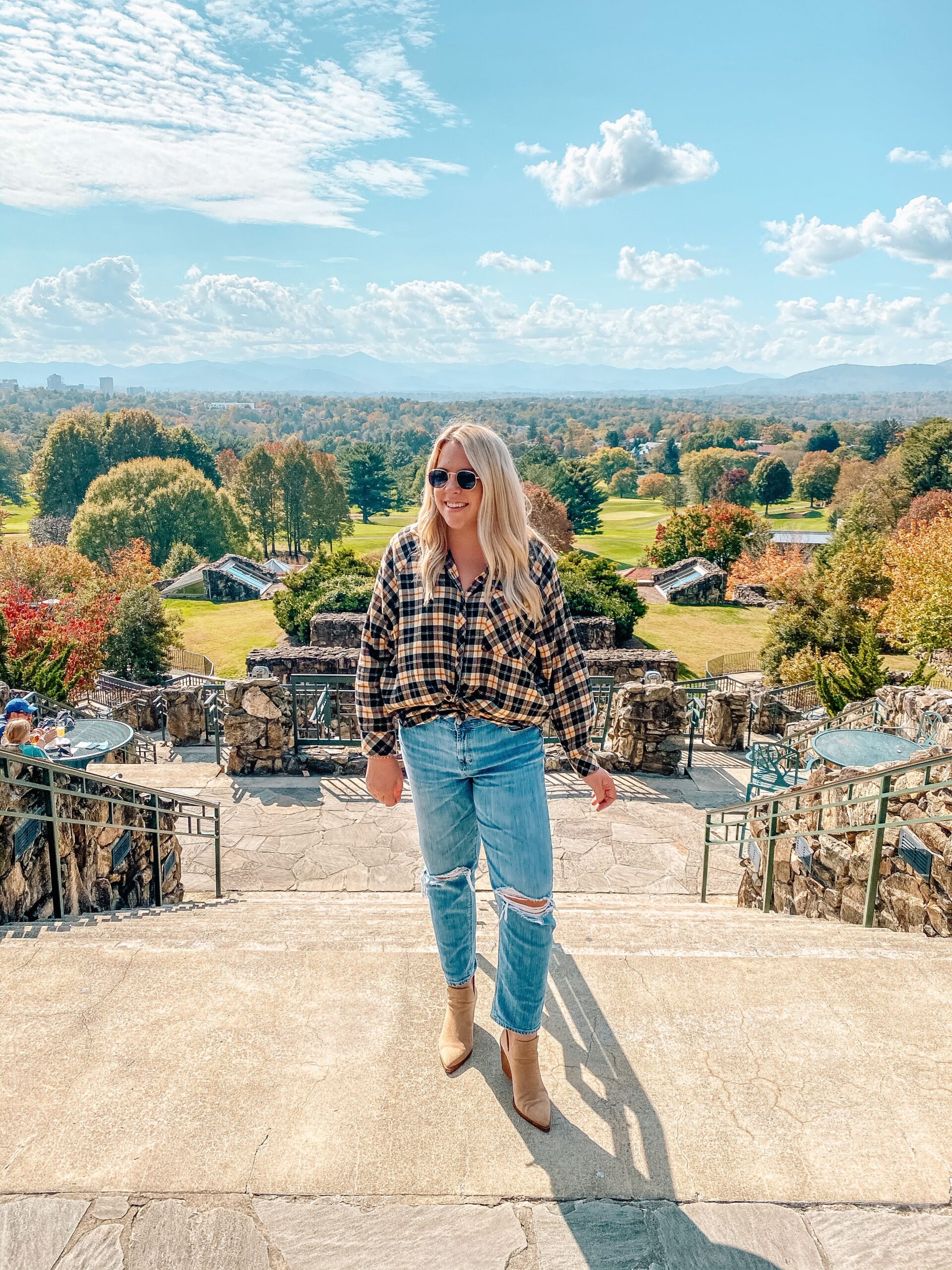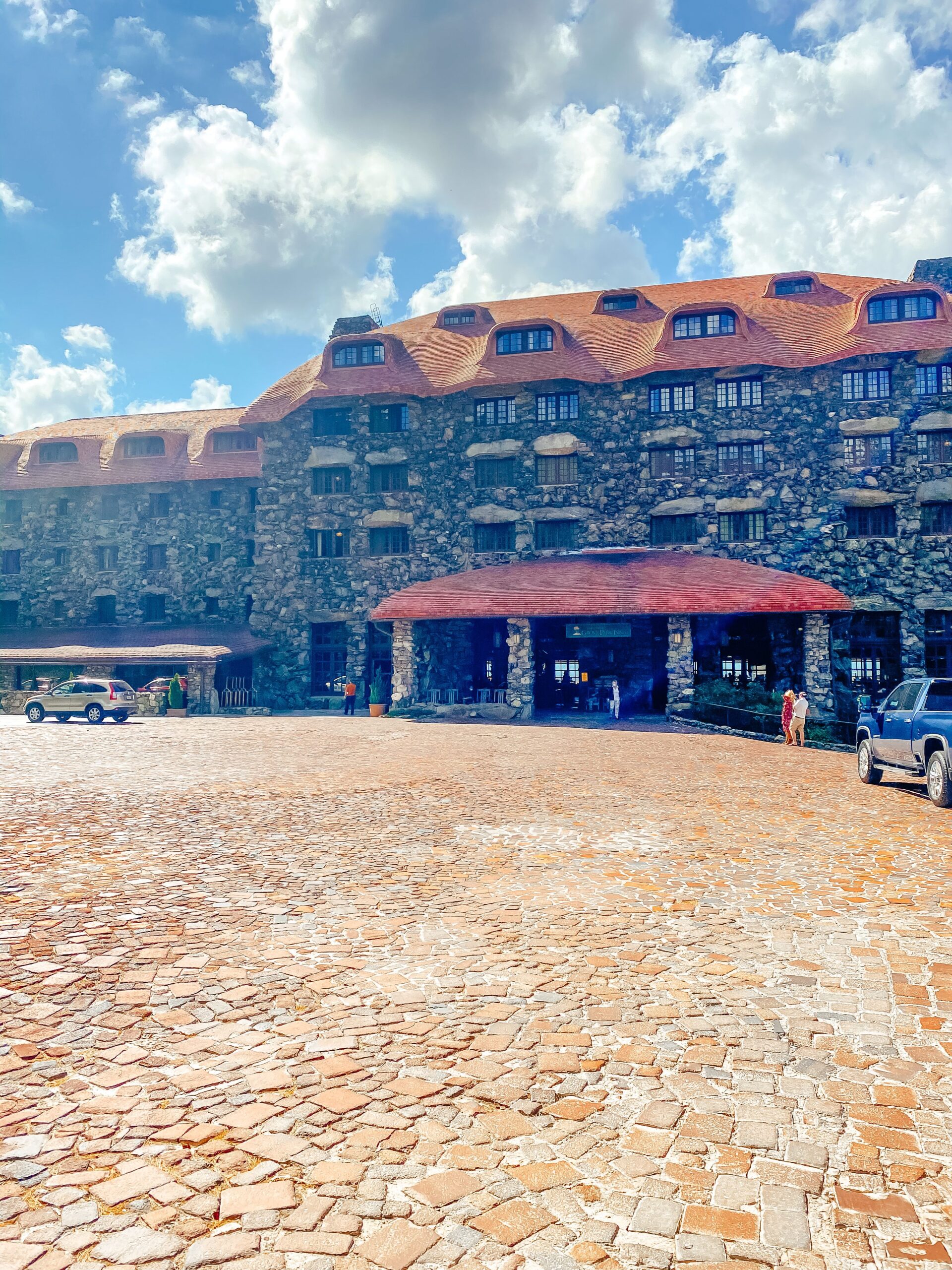 Omni Grove Park Inn Hotel – if you are looking to completely relax than I would check out the spa here (again book early)! The hotel and grounds are are so beautiful on their own. Such a great picture opportunity or sit by the biggest fireplace I've ever seen in my life. They also have a trail nearby.
The Asheville area in the Fall was pretty dreamy and such a nice getaway! I hope this either inspired you to take a trip here or helped you plan a trip to Asheville. Also I think anytime of year would be fun to visit! I know I want to go back around Christmas one year and see the Biltmore decorated because I hear it's stunning.
SHOP THE LOOKS: