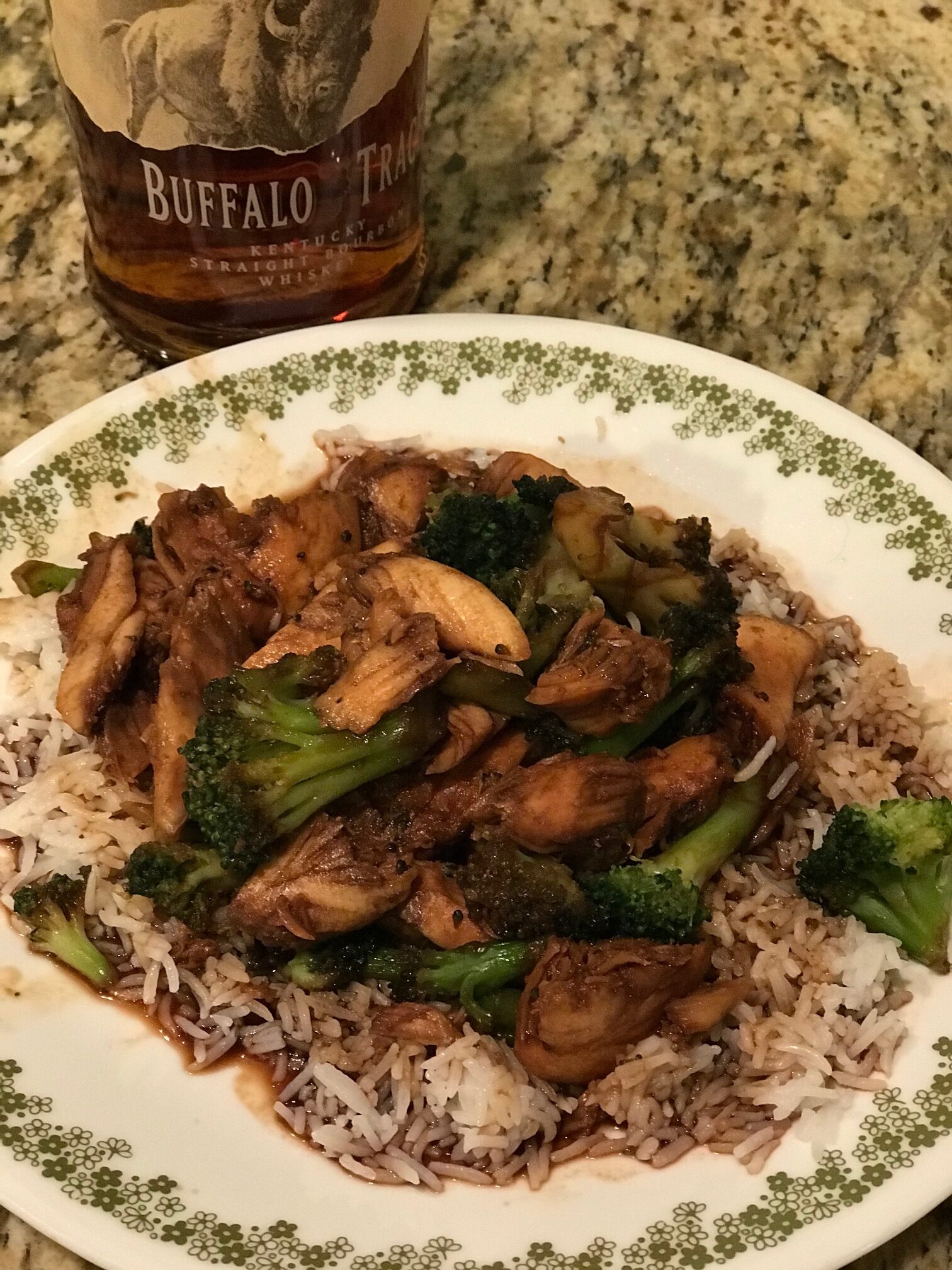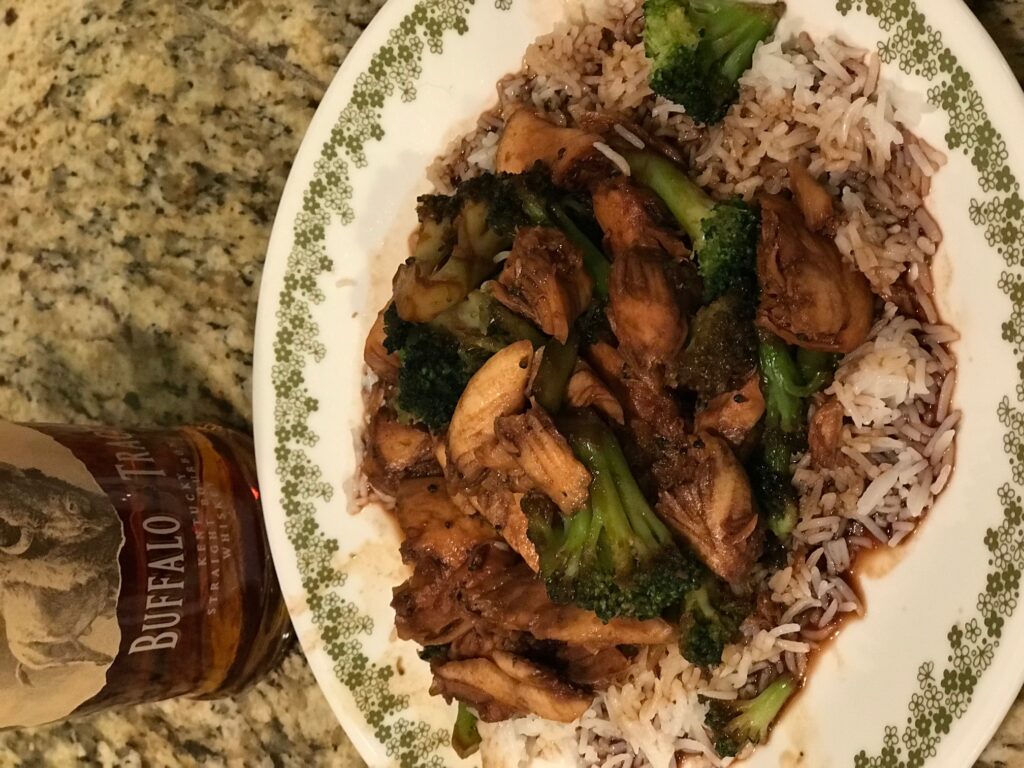 Bring on the Bourbon… Chicken!  So this delicious chicken gets it's name from Bourbon Street in New Oreleans and apparently it doesn't actually call for Bourbon but being a Kentucky girl imma take my chance to cook with some bourbon.

Ingredients:
1 lb of chicken tenderloins 
1/2 cup of brown sugar 
3/8 cup of bourbon 
4 ounces of soy sauce 
1 teaspoon of garlic powder
q teaspoon of onion powder
1 teaspoon of ground ginger
10 oz bag of broccoli 
Bake chicken at 375 degrees for 15-20 minutes. I like to sprinkle extra garlic and onion powder on the chicken before I stick it in the oven to bake. Dice chicken once removed from oven.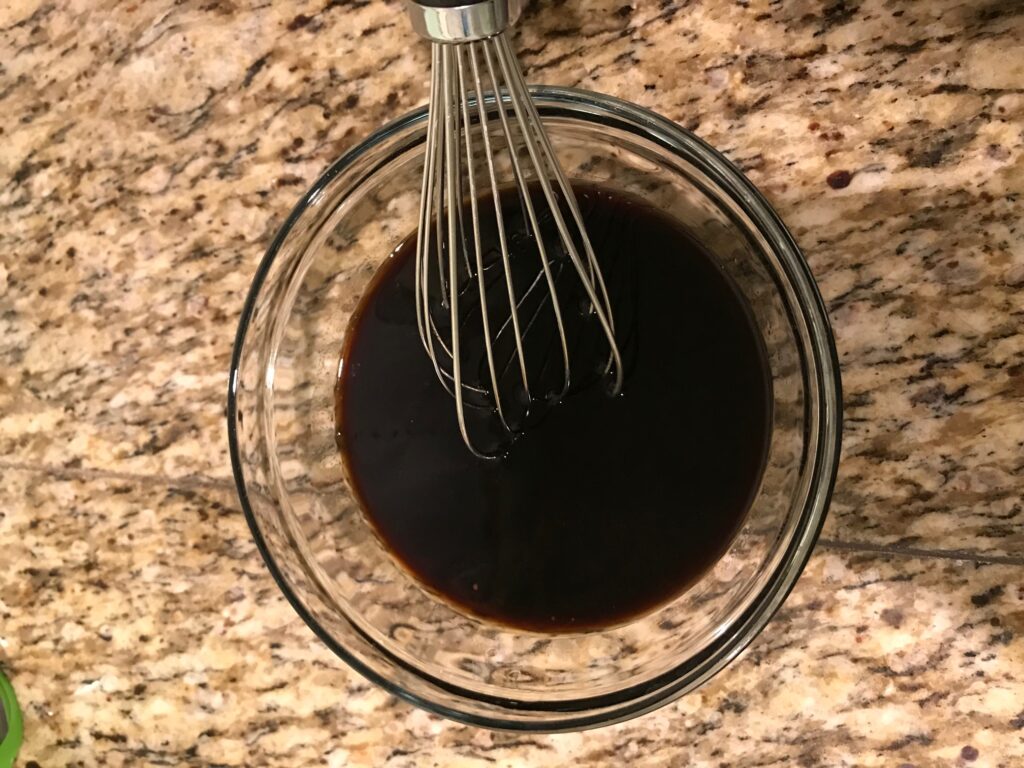 Combine soy sauce, brown sugar, bourbon, garlic, ginger and onion powder into bowl and whisk. Pour into sauce pan and place over low-medium heat for 20-25 minutes while continuously whisking.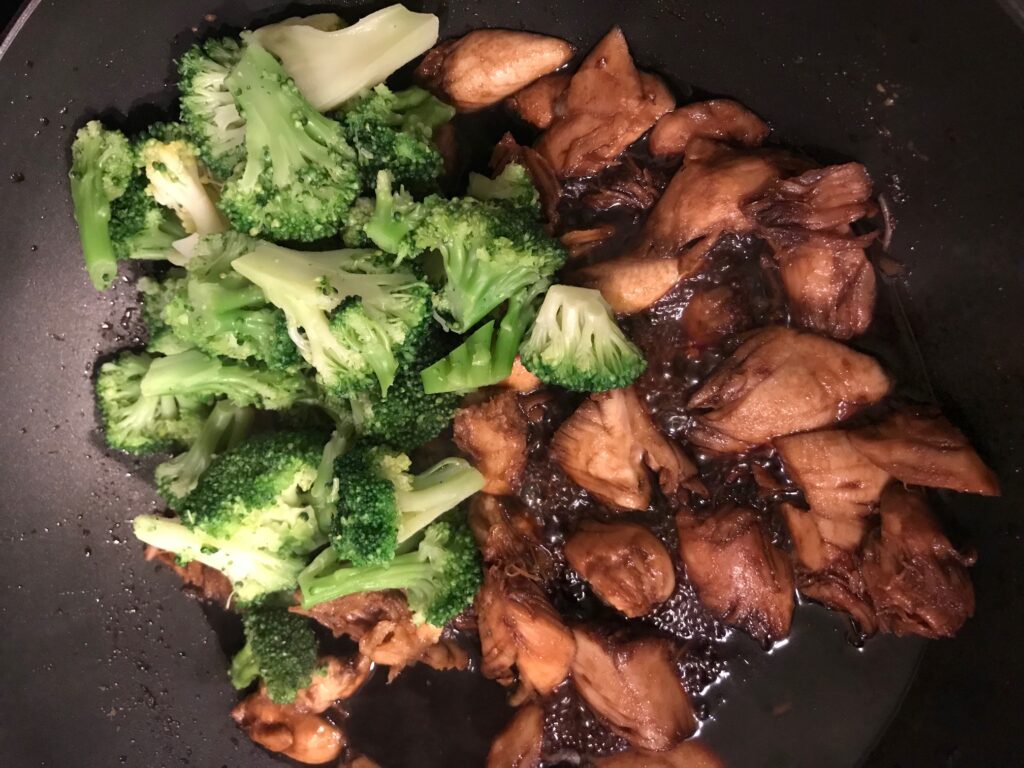 Once sauce has thickened a little place chicken and broccoli into bowl and toss. 
Serve over rice.