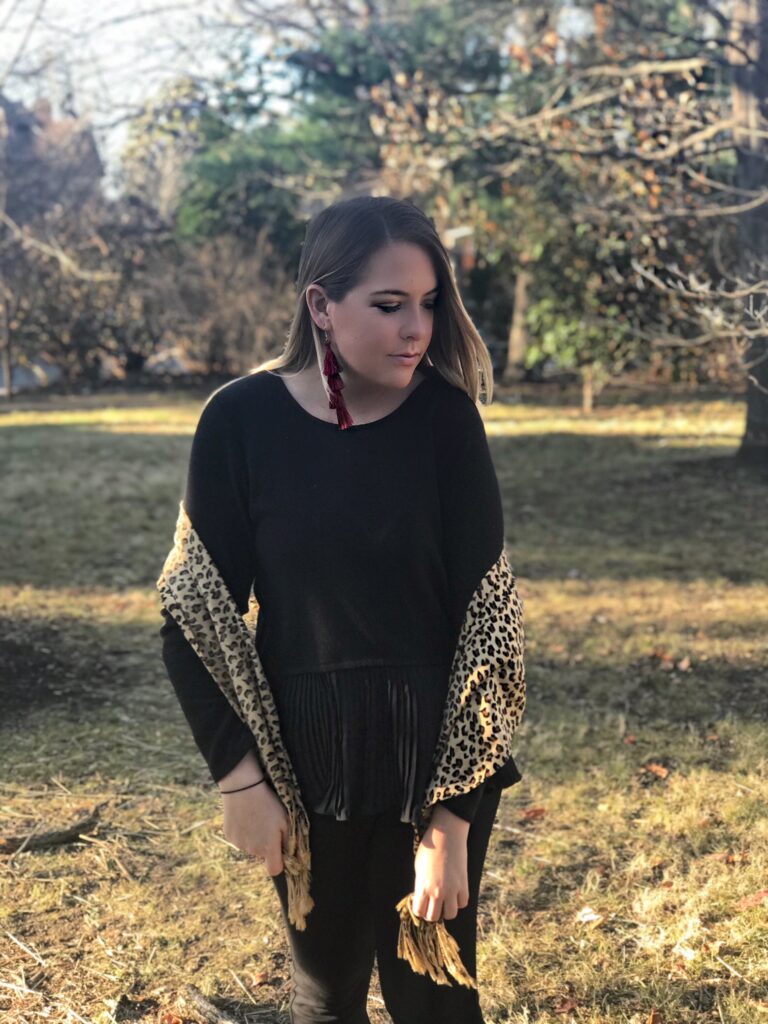 Top: LC Pleated Mock-Layer Top || Earrings: Tassel Earrings || Scarf: Leopard Print Scarf
Happy Saturday! I wanted to brag on this top I snagged while doing some Christmas shopping. I love it because it's one of those tops that you can wear with jeans or to dress up. The pleated hem offers a layer of elegance and the non pleated part is actually very light weight. This comes in multiple colors too!
This top is also from one on my favorite designers and it's super affordable. I dressed it up with some fun tassel earrings which I actually got as a secret santa gift, score! Since these were a gift I linked some similar ones.