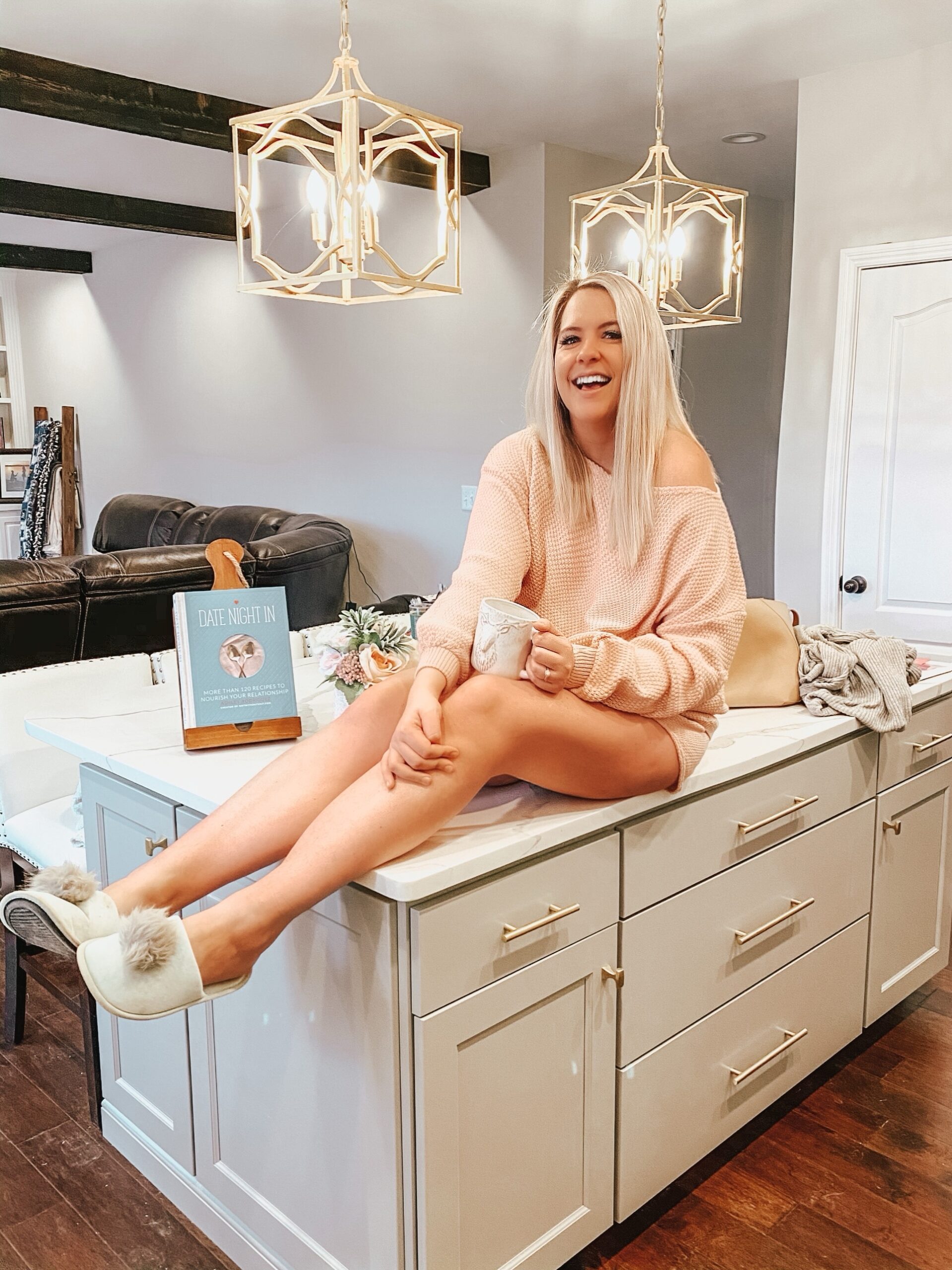 Since Valentine's Day is coming up I thought it would be fun to come up with a list of  "date night in" ideas! I actually cant remember the last time Luke and I went out for Valentine's Day because we enjoy making a good dinner at home. I think this year we are going to try to recreate a pear & gorgonzola ravioli we had on our honeymoon in the Chianti region of Tuscany Italy! Also, you can do any of these ideas with your best valentine!
Find a fun recipe for dinner you can cook together. Date Night In Cookbook has a lot of ideas to choose from. 
Do a "blind" wine taste test.  Get some mini wine bottles to taste test blind folded to see if you can pick out which one is which. You can also do this with beer, bourbon, etc. 
Get take-out and eat by candle light! 
Breakfast in bed (breakfast for dinner is probably one of my favorite things!)
At home spa. Give each massages with oil and do some face masks + have some chocolate covered strawberries ready to eat. 
Do a theme night! For example, you can do a Italian theme and make some pasta and have a movie such as, "Letters to Juliette" lined up to watch after.