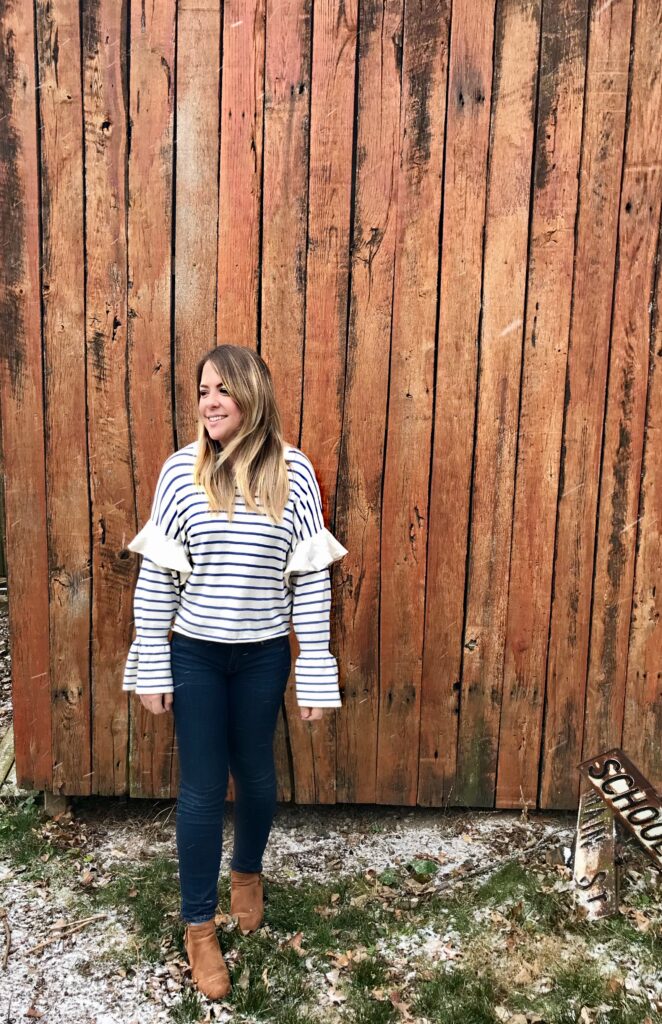 SWEATER: BELL SLEEVE SWEATER || JEANS: HIGH RISE ROCKSTAR SKINNY JEANS
Happy Saturday guys! Today is absolutely freezing and we finally saw some snow. I am currently loving this sweater. It's SO soft and the bell sleeves and ruffles are really on trend and makes me feel extra feminine. I don't usually keep up with trends but I have noticed bell sleeves and ruffles seem to be everywhere this year and I'm not complaining!
This sweater is slightly shorter in the front which I was kind of worried about at first because I'm around 5″8 but it actually ended up being super flattering. Advice, don't judge something until you try it on. I think this sweater can work for a more casual look or for a fun night out!