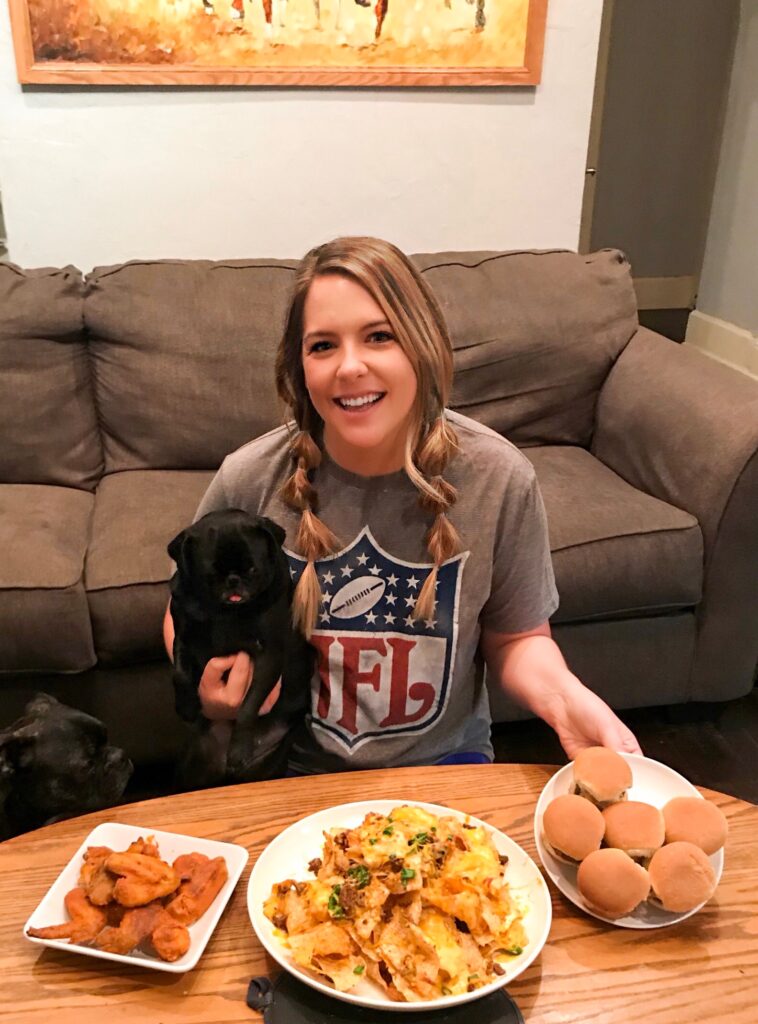 Happy Super Bowl Sunday! While today is all about the big game i'll admit I'm one of those people who is more excited for the SNACKS! I love making game day food and wanted to share what I made this Sunday with y'all although these snacks are great for any occasion! 
CRISPY OVEN BAKED BUFFALO WINGS: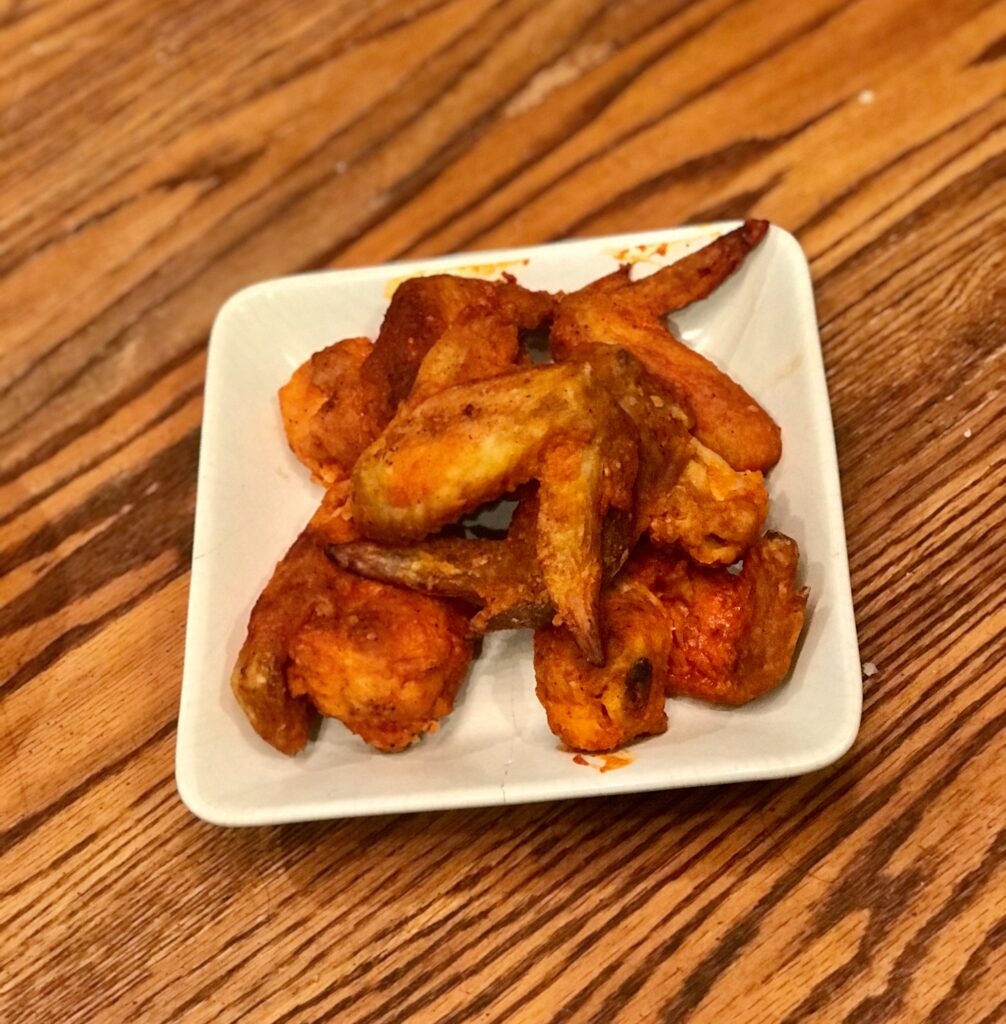 INGREDIENTS: 
PAPRIKA
SALT + PEPPER
ONION POWDER
GARLIC POWDER
BUFFALO SAUCE 
1 POUND OF CHICKEN WINGS (ABOUT 6 WINGS)
DIRECTIONS:
PAT DRY YOUR WINGS WITH PAPER TOWELS BEFORE PUTTING ANY SEASONING ON THEM.
SEASON WITH SALT, PEPPER, PAPRIKA, ONION AND GARLIC POWDER. 
PLACE WINGS IN ZIP LOCK GALLON BACK WITH 2 SPOONFULS OF BAKING POWDER AND 2 SPOONFULLS OF CORN STARCH. SHAKE UNTIL WINGS ARE COATED. 
PLACE WINGS ON LIGHTLY OILED PAN IN OVEN AT 450 DEGRESS FOR 40-45 MINUTES. 
REMOVE FROM OVEN AND COAT THEM IN YOUR CHOICE OF BUFFALO SAUCE AND SERVE WITH YOUR FAVORITE DIPPING SAUCE!
BBQ QUESO SHEET PAN NACHOS: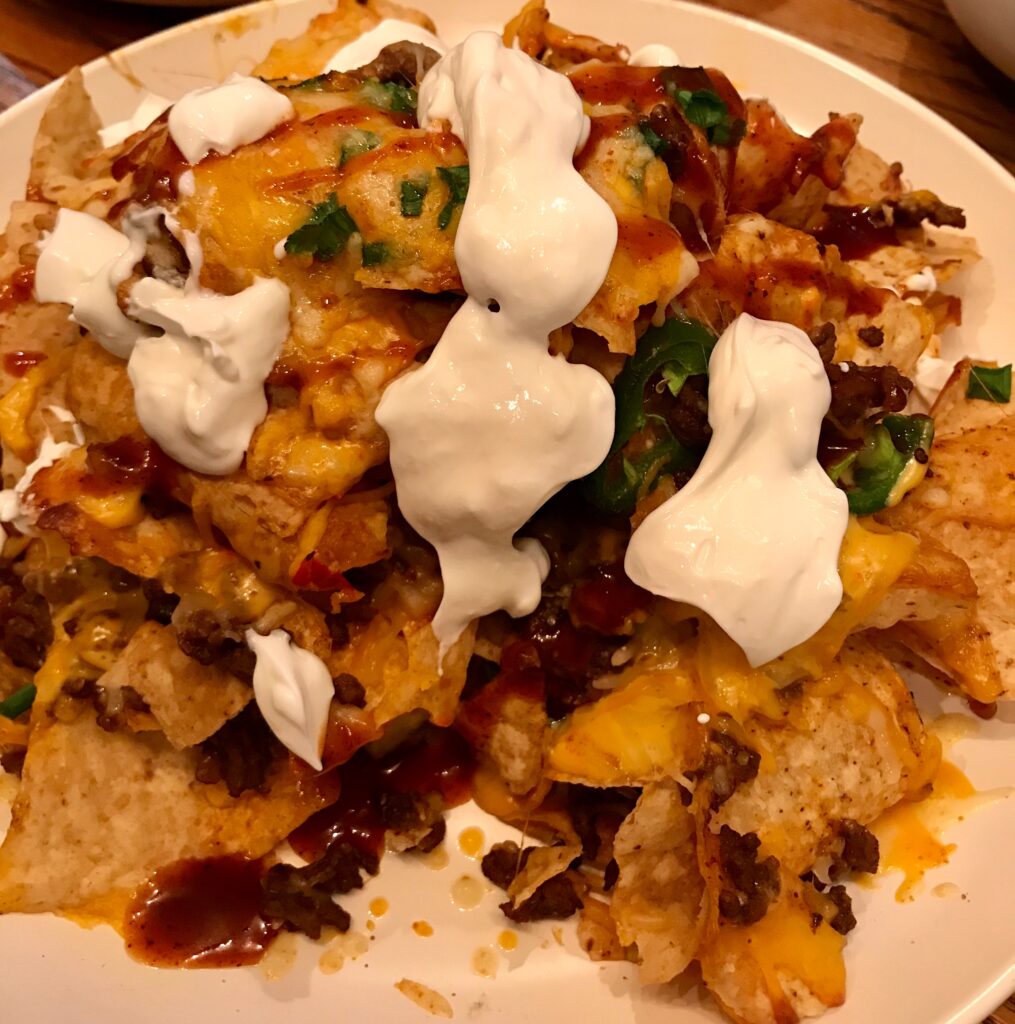 INGREDIENTS:
1 BAG OF TORTILLA CHIPS
1 BOTTLE OF YOUR FAVORITE BBQ SAUCE 
1 BUNCH OF GREEN ONIONS
1 POUND OF GROUND BEEF
TACO SEASONING MIX 
QUESO/SALSA JAR MIX
1 JALAPEÑO 
1 SMALL CONTAINER OF SOUR CREAM
1 CAN OF REFRIED BLACK BEANS 
1 12 OZ. BAG OF MEXICAN CHEESE BLEND 
DIRECTIONS:
BROWN BEEF IN PAN, DRAIN FAT AND MIX TACO SEASONING IN, SET ASIDE. 
FILL A COOKING SHEET WITH TORTILLA CHIPS. 
SPRINKLE BLACK BEANS, GROUND BEEF, CHEESE, DICED JALAPEÑO AND QUESO/SALSA ON CHIPS. 
PLACE IN OVEN AT 350 DEGREES FOR 15 MINUTES. 
REMOVE FROM OVEN AND TOP WITH SOUR CREAM, GREEN ONIONS AND A BBQ DRIZZLE. SERVE. 
CHIPOTLE CHEESEBURGER SLIDERS: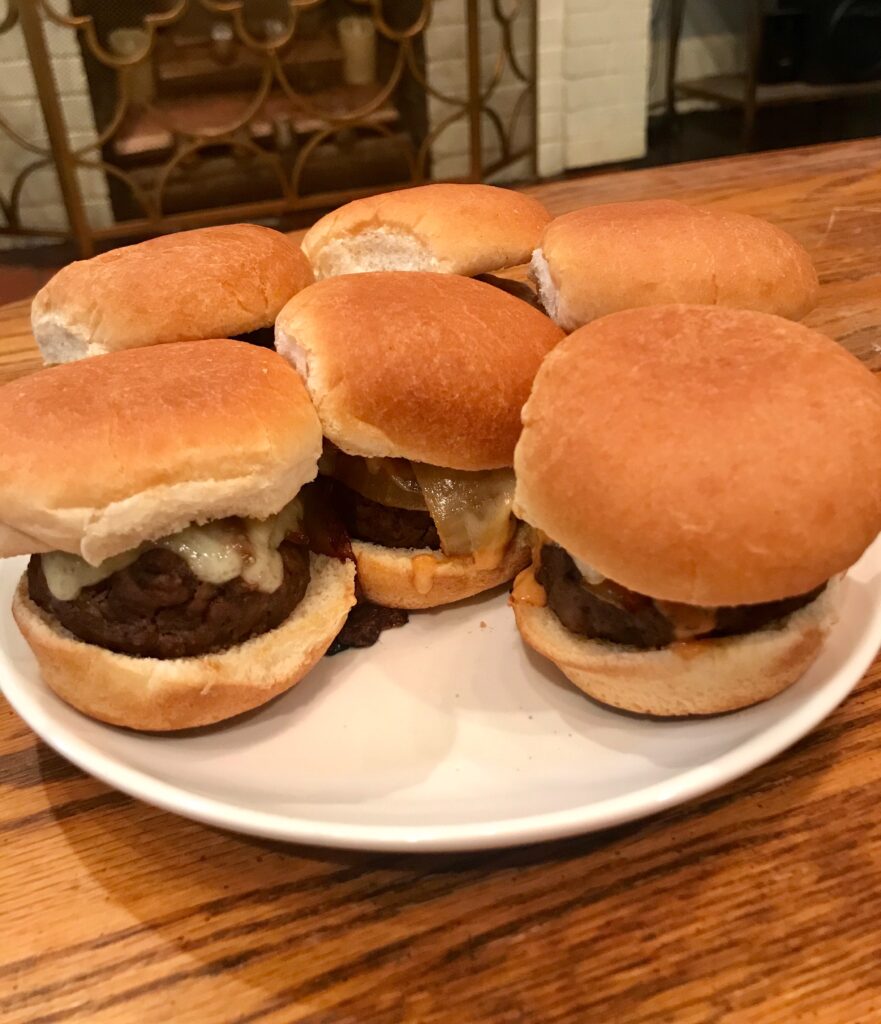 INGREDIENTS: 
1 LB OF GROUND BEEF
1 MEDIUM ONION
1 PACK OF SLIDER BUNS
1 PACK OF HAVARTI CHEESE 
1 BOTTLE OF ORTEGA CHIPOTLE TACO SAUCE DIRECTIONS:
 FORM SMALL PATTIES WITH YOUR HANDS ABOUT THE SIZE OF YOUR SLIDER BUN. 
SLICE ONION AND PUT IN PAN OVER MEDIUM HIGH HEAT WITH BUTTER UNTIL CARMELIZED. 
PUT MEAT PATTIES IN PAN OVER MEDIUM-HIGH HEAT FOR ABOUT 10-15 MINUTES. 
RIGHT BEFORE YOU PULL OFF YOUR PATTIES PUT CHEESE OVER AND LET IT MELT. 
TOAST BUNS AND PLACE PATTY, CARMELIZED ONIONS AND CHIPOTLE SAUCE ON TOP. SERVE.