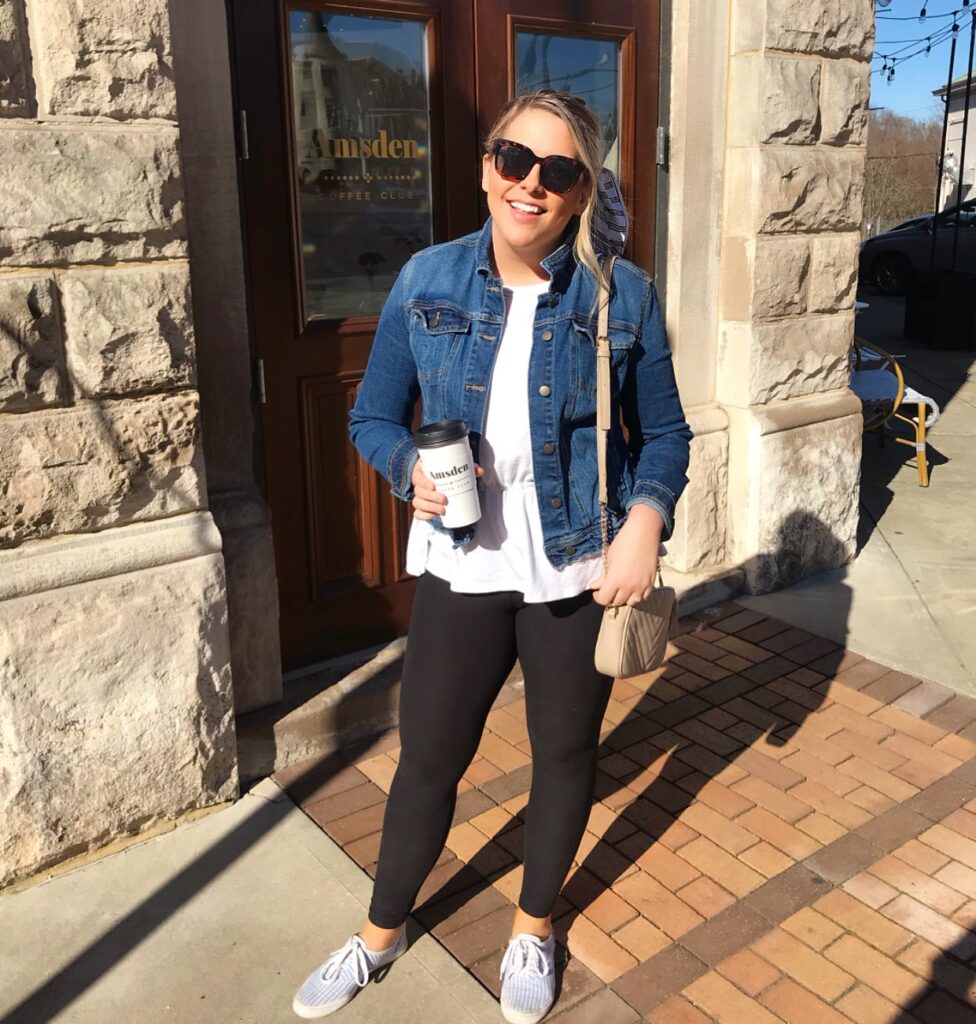 Top: Tie-Waist Peplum Top  || Jacket: Denim Jacket|| Bottoms: High Rise Leggings || Shoes: Savannah Canvas Sneakers|| Hair Scarf: Bandana Scarf || Purse: Crossbody Quilted Tassle Bag
SO happy it's the weekend yall! I had to take the pups to vet today in my hometown of Versailles, KY. and it was a must  to stop for some coffee at The Amsden and I had the best snickerdoodle latte. It's still a little chilly out but I refused to dress for the 35 degree weather because I'm so ready for Spring! This jean jacket is a staple of mine because it can be layered or just worn over a dress for Summer and Spring. If you are tall like me you may want to size up to provide some length.
Also, I'm loving that hair scarfs are becoming so trendy and back in style. I added one to my pony tail but they can be worn in so many different ways.
Cheers to the weekend!