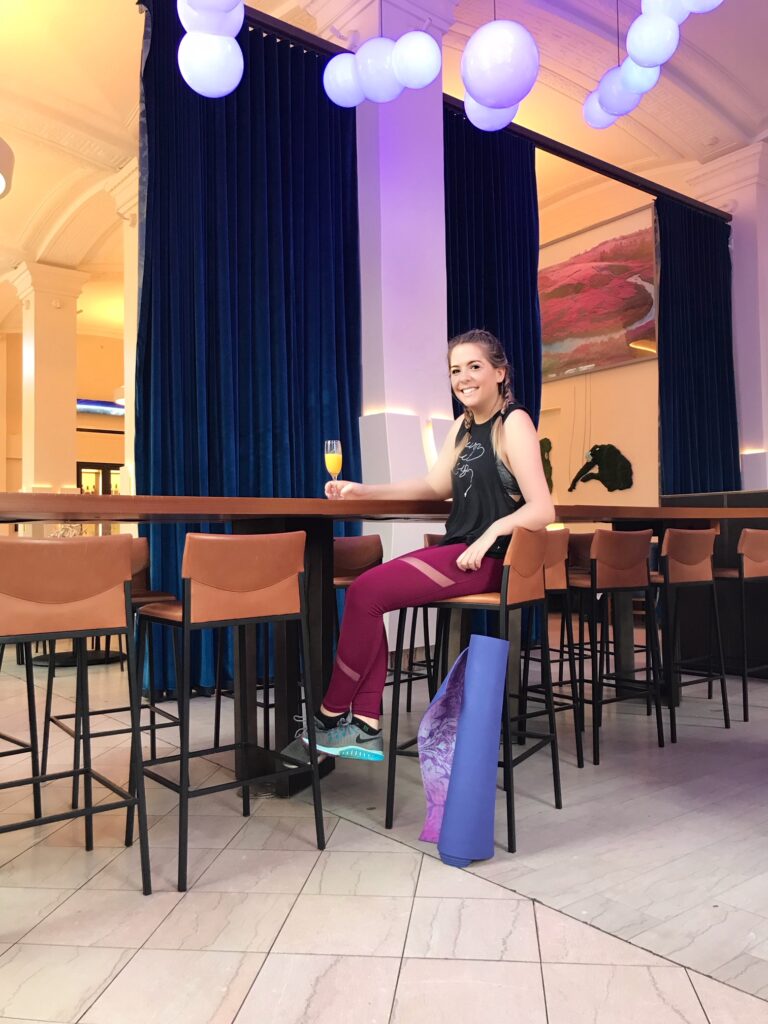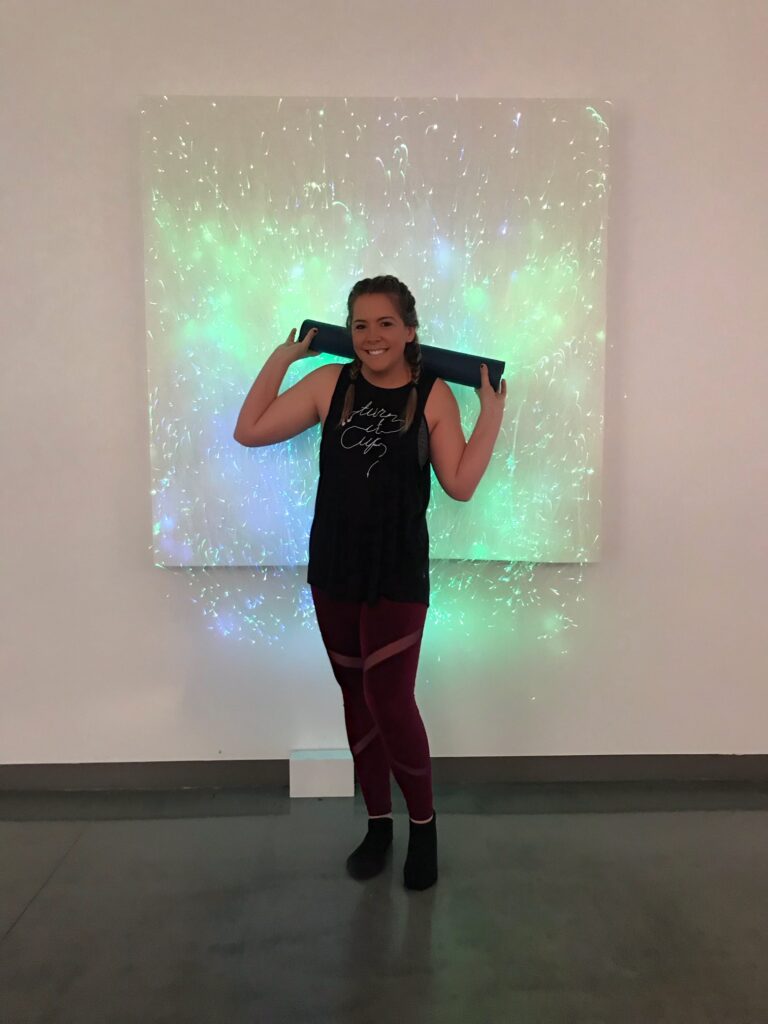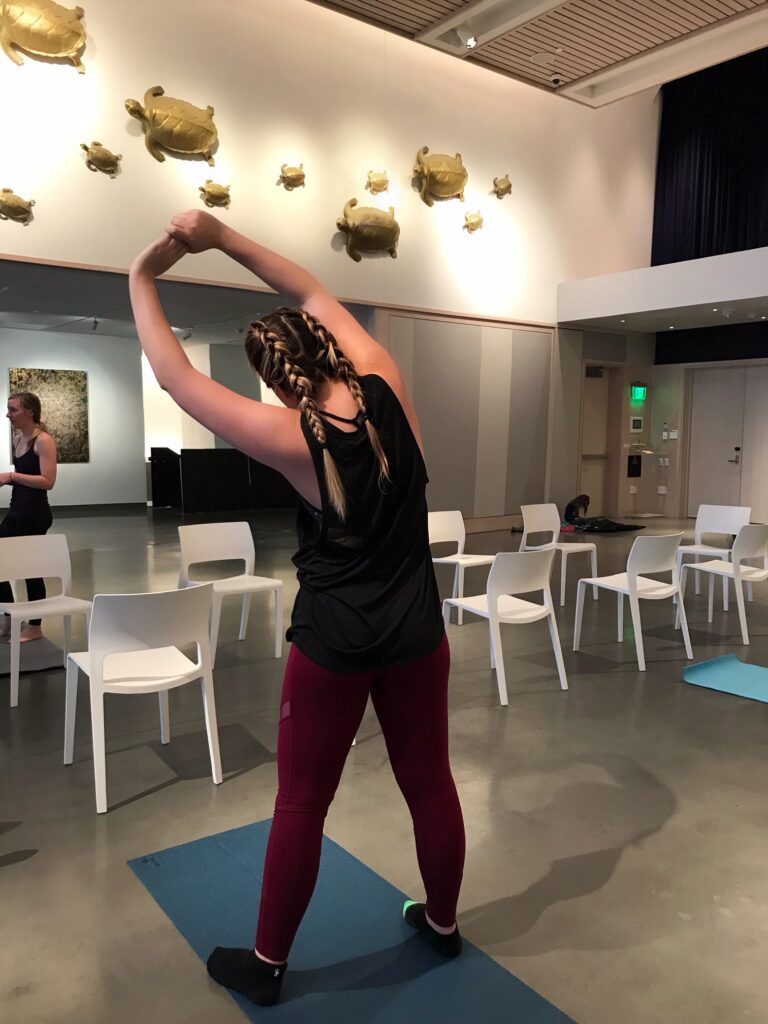 Tank: Turn It Up Performance Tank  || Leggings: Mid-Rise Mesh-Panel Compression Leggings || Sports Bra: Strappy Light Sports Bra
This morning I started my Saturday with the hardest workout of my life (i'm not exaggerating, this shiz is hard!). One of  my sisters and I decided to check the barre class out at 21C Museum Hotel. I like to switch it up on the weekends when it comes to working out and this class was perfect for that. It was really fun and worked out muscles in my body I didn't know I had. 
It's $10 at the door and so worth it. Don't forget your FREE MIMOSA afterwards. 
Hope everyone enjoys their Saturday!