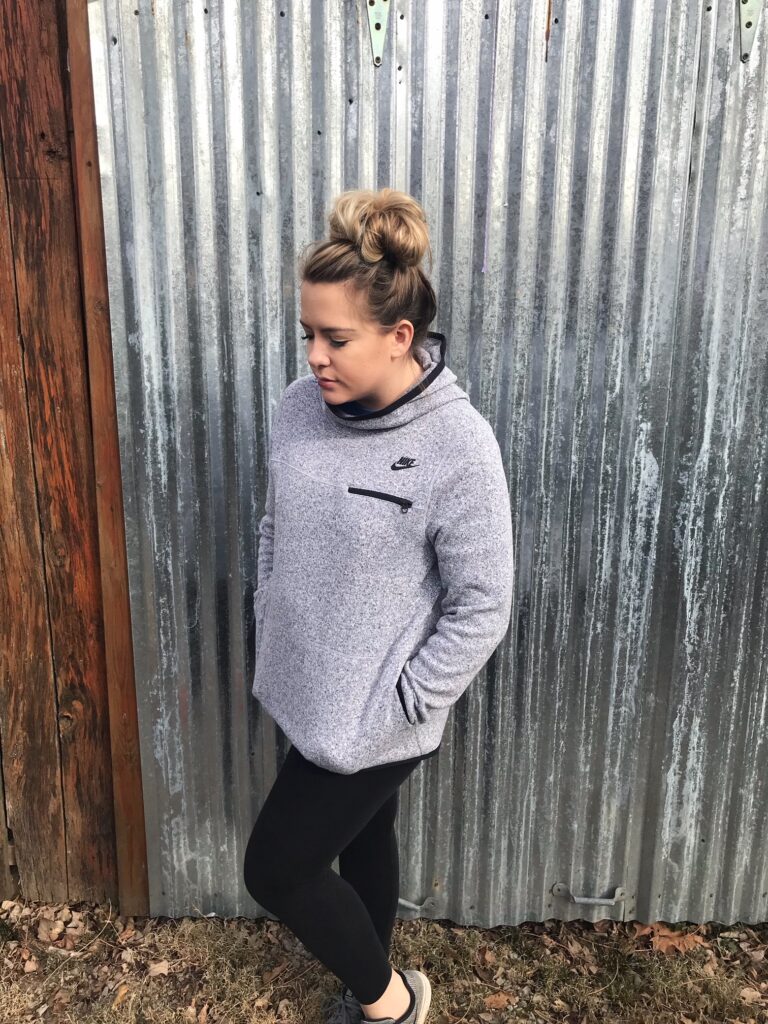 Nike Pullover Hoodie: Summit Hoodie
So I have been obsessed with this pullover ever since I got it! It is so warm and comfortable with a modern athlesiure look. I love how the back is a little longer to where it covers my butt and the funnel neck style leaves plenty of room around the neck area while keeping you extra warm at the same time. This pullover also  has a big front pocket making it even more perfect.
Hope everyone has a great beginning to the week!