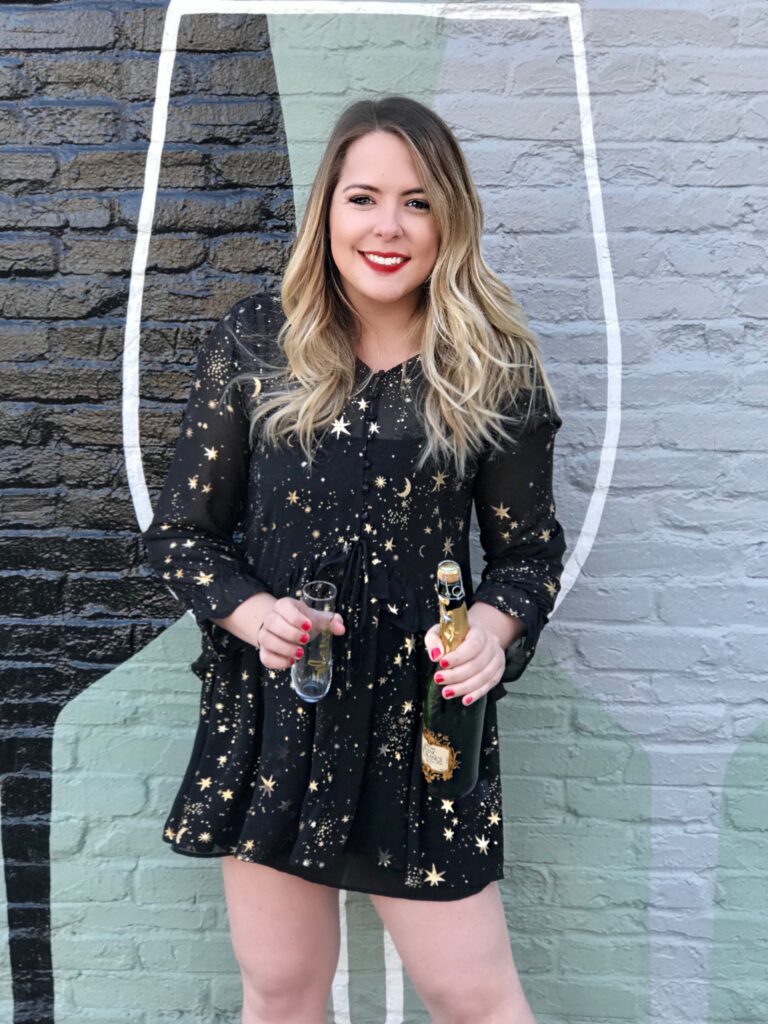 Dress: Serendipity Boutique [Brand] || Shoes: Strappy Heels
Guys, I can't believe 2018  is just hours away! This past year was filled with so many good times with friends and family. From traveling overseas to Europe to celebrating numerous friend's weddings. Its been a year for the books. 
I wanted to share this little black dress tonight because I think it's perfect for ringing in the NEW YEAR. I picked up this dress from one of my favorite local boutiques here in Lexington.  I was drawn to this dress because the crescent moons and stars print was so different compared to alot of other dresses I saw around. It's sheer but it came with a back slip that is worn underneath. I also really loved the angled ruffles that are around the waist and the buttons on the chest. 
Farewell 2017! Bring on 2018!