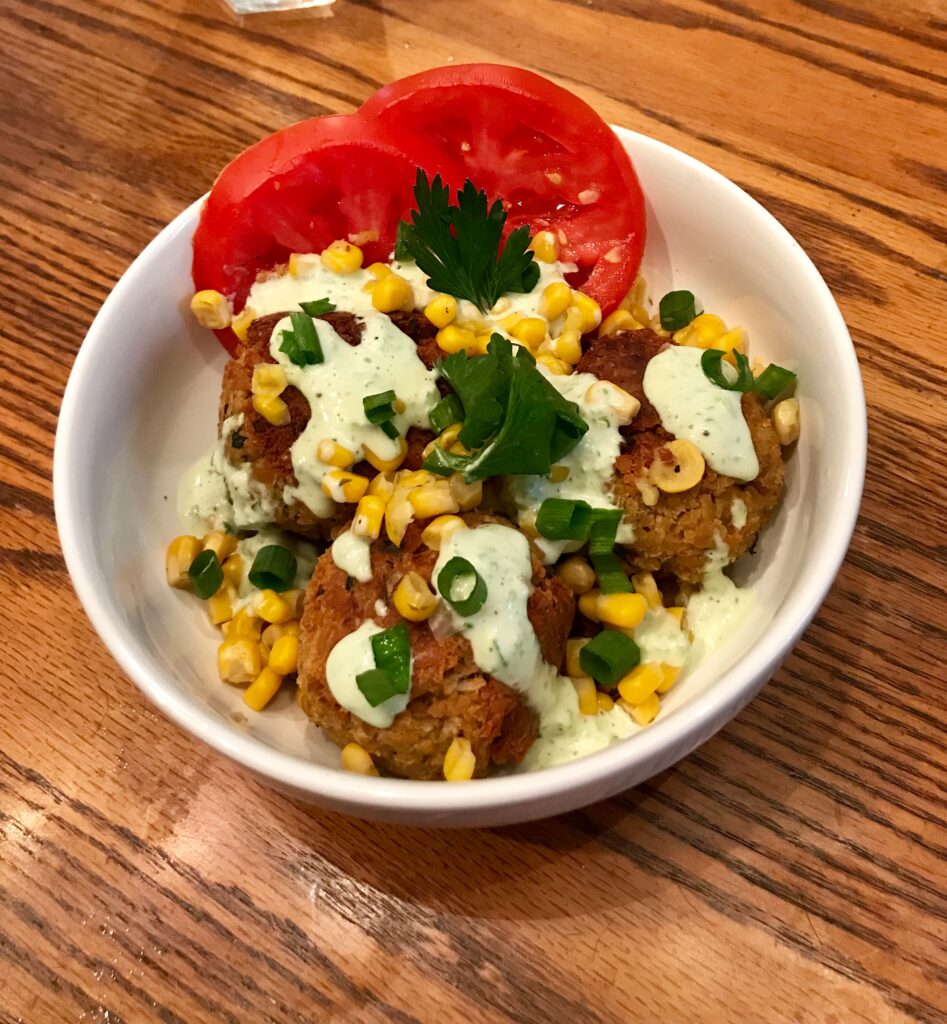 Happy Almost Humpday! Tonight I'm sharing a spin on falafel. For those who don't know what falafel is its fried ground chickpeas usually in some shape of a ball that is typically found in the Middle East. I have never attempted to make it until now and I am in love. The dish I made is vegetarian friendly and it got the stamp of approval from my fiancé who is a meat everyday kinda person. I garnished mine with sliced tomatoes, fire roasted corn and chopped green onions then served it over quinoa. Lastly, I made a spicy jalapeño ranch that was made by just using store bought ranch and one jalapeño blended together in a food processor.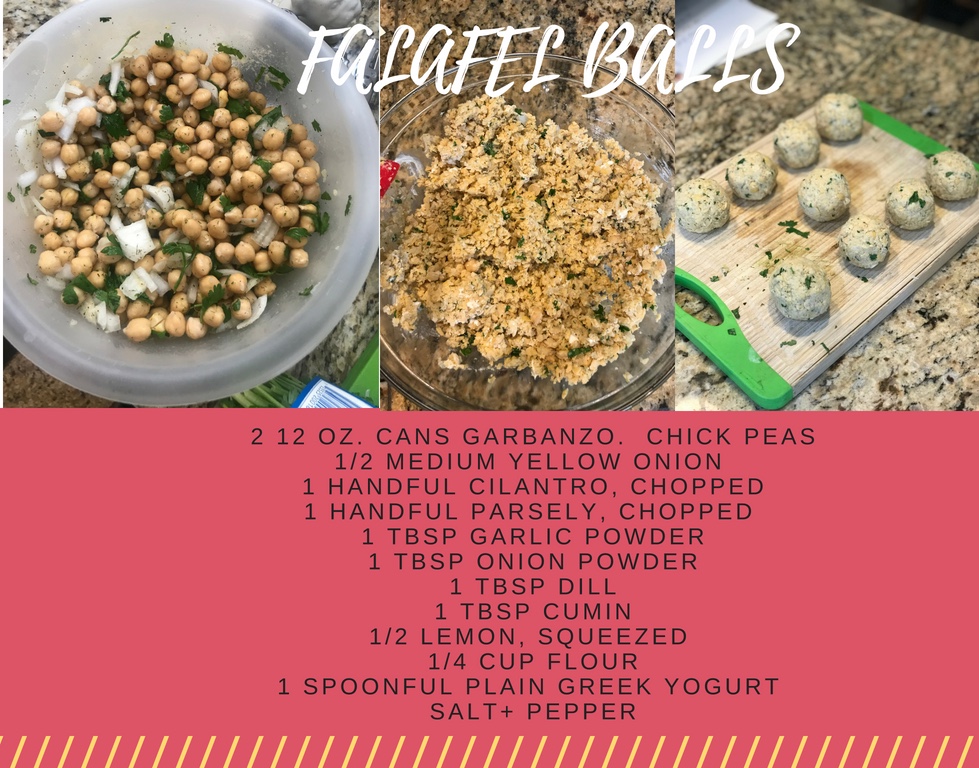 INSTRUCTIONS:
Combine the above listed ingredients in a bowl.
Grind all bowl ingredients together either my hand, food processor or blender and form balls.
Heat oil in a pan over medium high heat and place balls in oil flipping over when they start to crisp up and appear brown.
Cook in oven at 375 degrees for 15-20 minutes.
Enjoy!