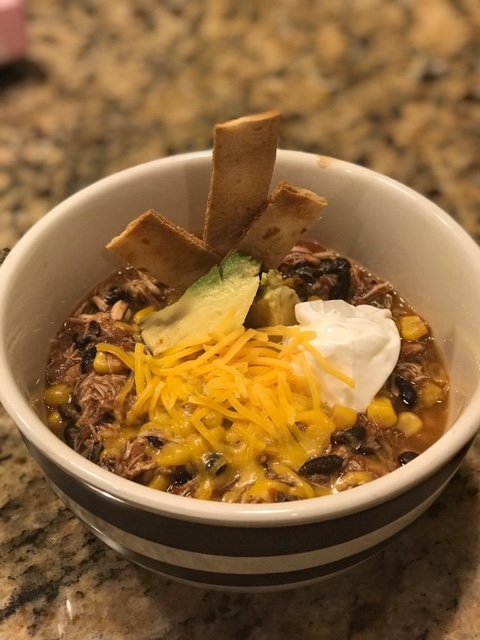 Well guys the cold weather has returned this week and I made another delicious soup to help bear the dropping temperature. Chicken Tortilla is a favorite of mine. It's so quick to make, flavorful and filling!
Ingredients:
1 lb chicken tenderloins
2 14 oz cans of diced tomatoes (undrained)
15 oz black beans
1 1/2 15 oz cans of fire roasted corn
1/2 yellow onion
1 jalapeño
cheddar cheese, handful
1 lime
32 oz chicken broth
cumin, to taste
chili powder, to taste
Tortilla Strips
2 medium size flour/corn tortillas
sea salt,  to taste
2 tbs olive oil
First I baked my chicken at 375 degrees in the oven for 20 minutes. While waiting I diced my jalapeño and onion. Pour your beans, tomatoes, onion and corn into your pot with your chicken broth. Add your spices to taste. Note: I used one can of diced tomatoes that were in lime juice and cilantro and the other can had the tomatos with habanero.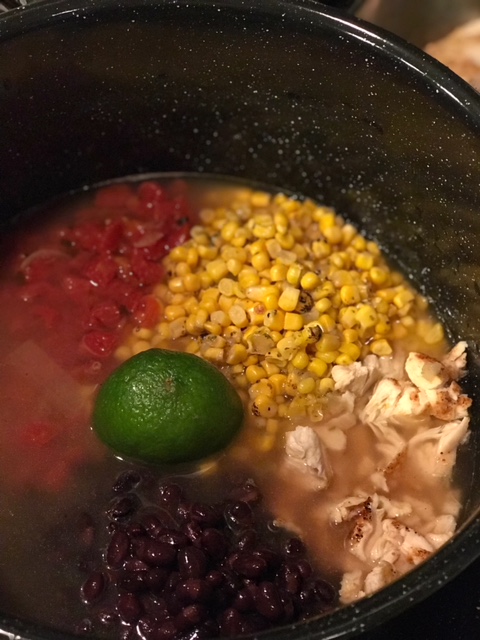 Pull chicken out from oven, shred and add to pot. Squeeze the lime and add the diced jalapeño into pot. I also added about three pinches of cheddar cheese.  Let the soup simmer for about 15 minutes.
Slice tortillas into strips and coat with olive oil. Sprinkle with sea salt. Place on baking sheet and put in oven at 400 degrees. These cook FAST. It took my strips only five minutes.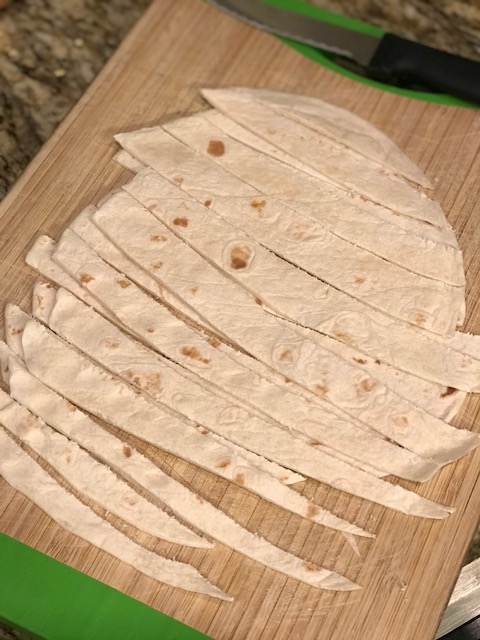 I garnished the soup with sour cream, avocado, more cheddar cheese and of course tortilla strips!