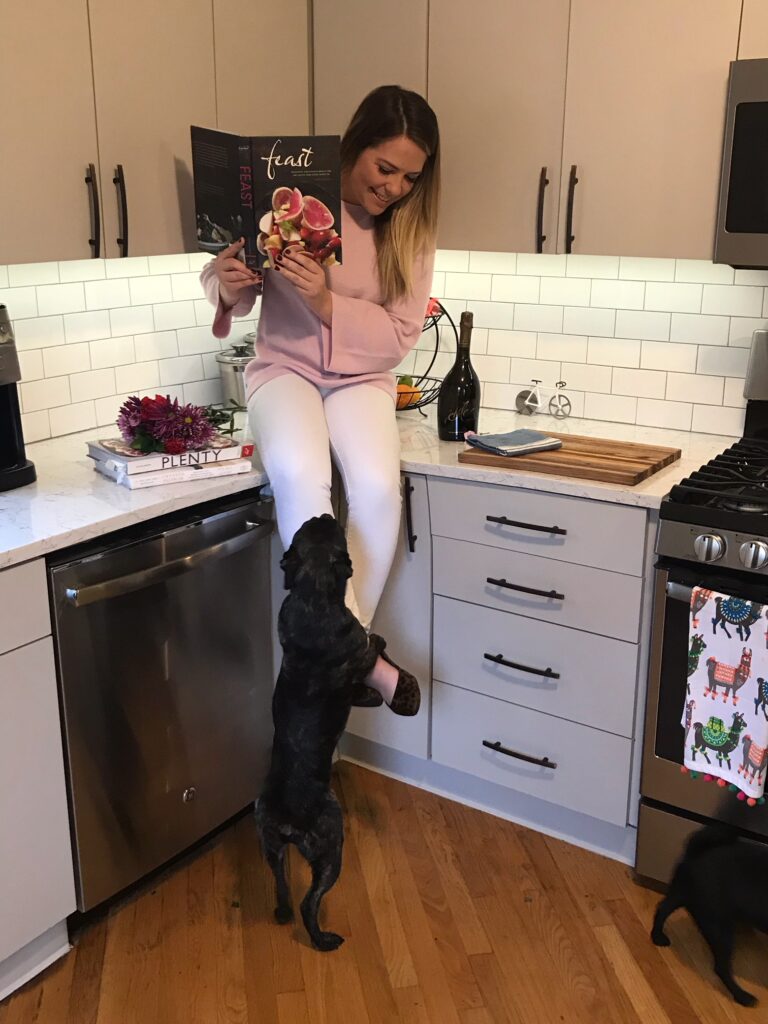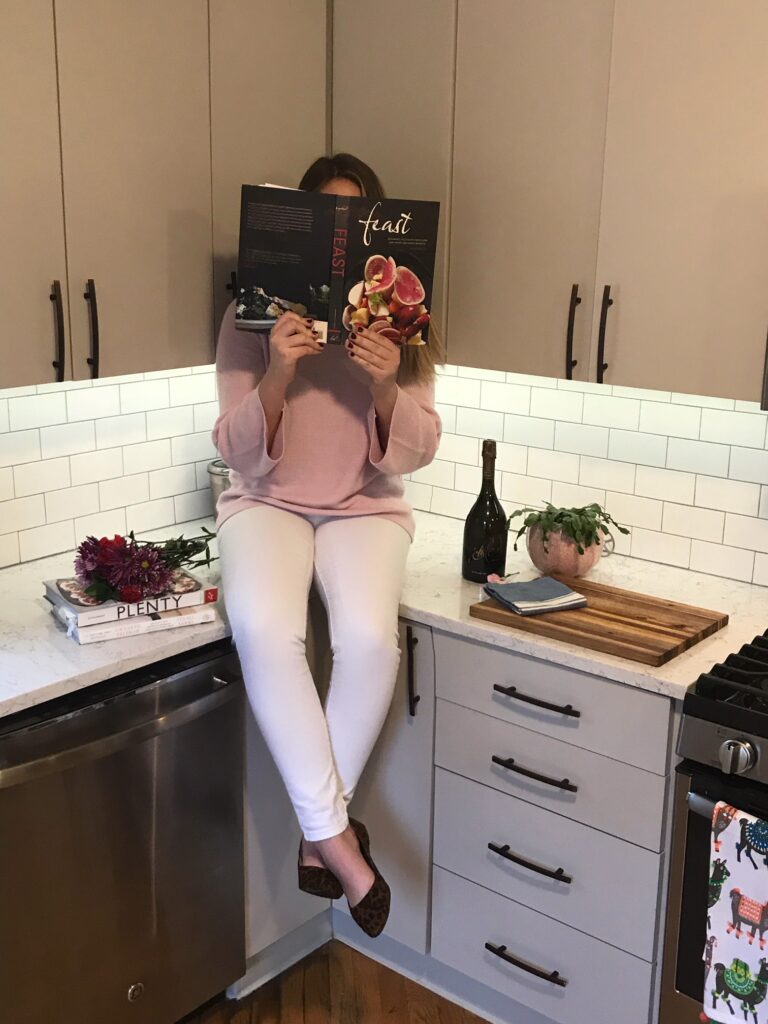 Sweater: Loft Blush Sweater  || Jeans: White Skinny Jeans  || Shoes: Leopard Ballet Flats 
Happy Monday Guys! I swear sometimes a whole weekend can zip by and I will feel like I haven't left the office. But don't cozy bright sweaters make the beginning of the week a little better? I think so! I picked this sweater up this past weekend and got such a great deal because The Loft is currently having a major sweater sale at $20 off all sweaters. 
I'm really not a "pink girl" but I was drawn to this sweater because of the light blush color and as soon as I felt how soft it was I was sold. I also really like the wide sleeves it offers. The pugs and I have been trying to decide what to cook for Valentines Day and the struggle is real! There are SO many good ideas I've picked up from browsing through some cookbooks this weekend.
Hope your coffee is strong and everyone makes it through Monday!