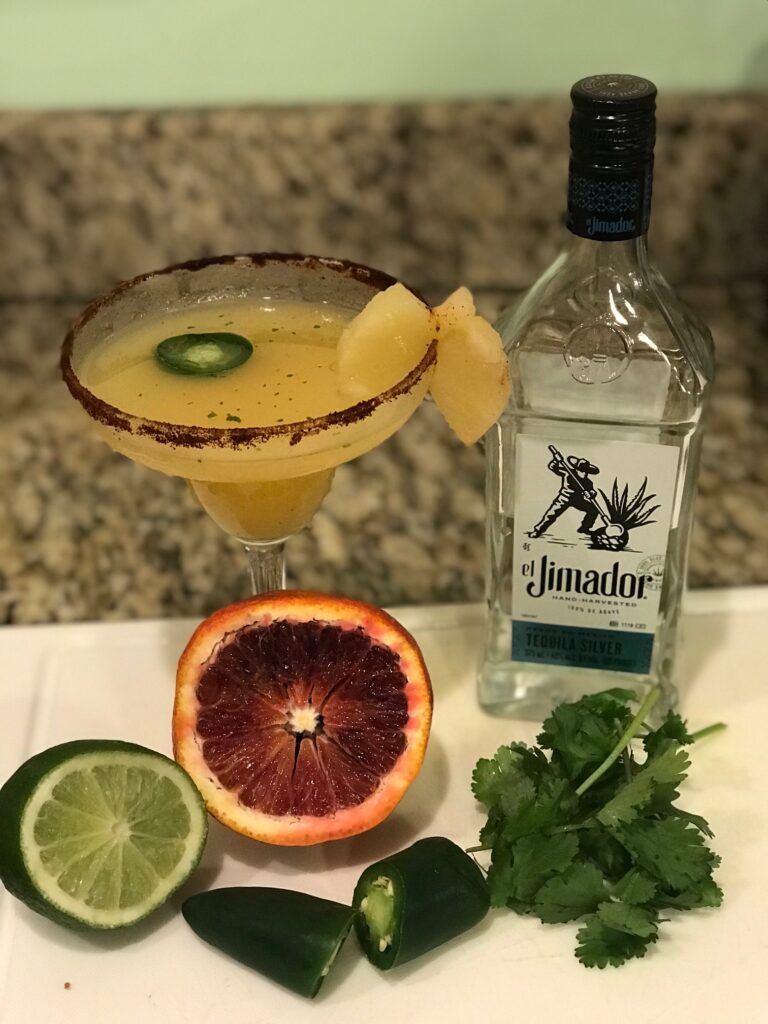 It's National Maragarita Day!
These are legit the best batch of margaritas I have ever made. I wanted something a little different than just the plain jane marg so I opted for a spicy pineapple one.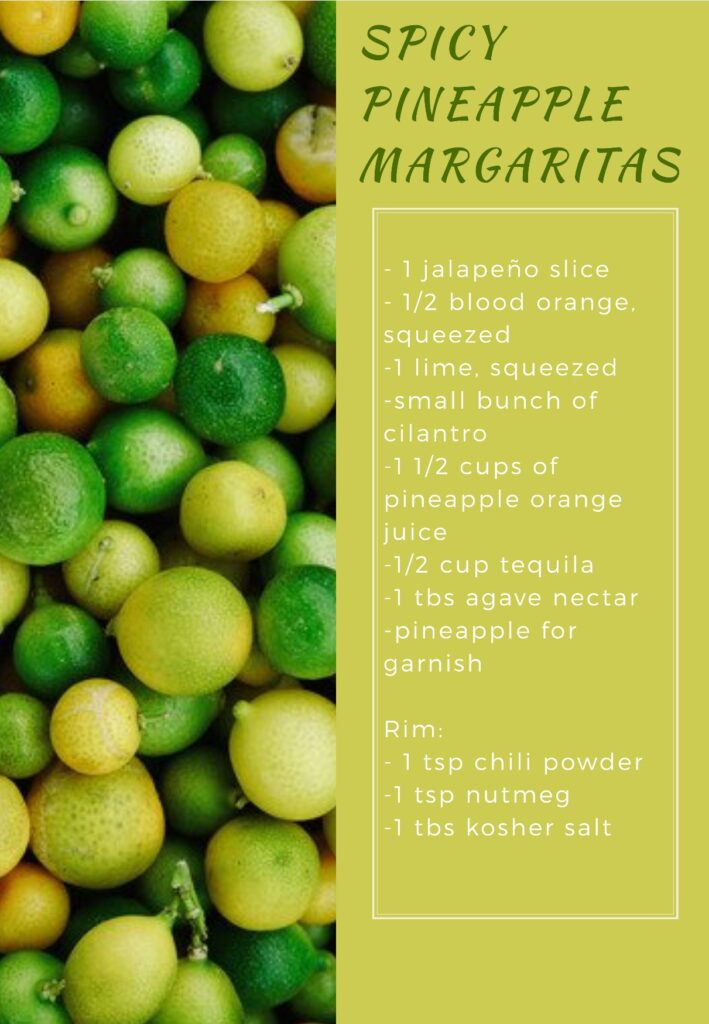 I blended all the ingredients listed above in a blender and added some ice to make it a little slushy. Disclaimer: I stuck my blender with all the ingredients into the freezer for about 35 minutes with the sliced jalapeño sitting in it to let the pepper steep a little bit. I made sure to add some actual seeds from the jalapeño because they hold the most spice. For the rim I dabbed excess pineapple juice round the rim and then flipped the glass upside down and pressed the salt mixture around the rim. Garnish with pineapple!