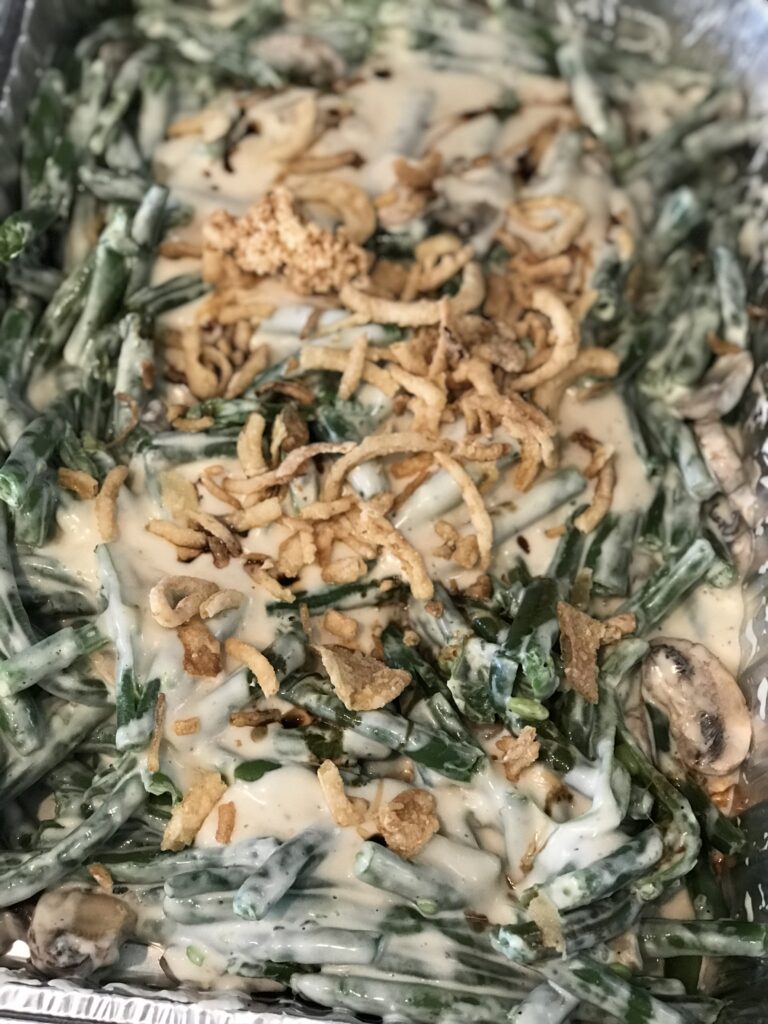 My version of green bean casserole to bring to Thanksgiving!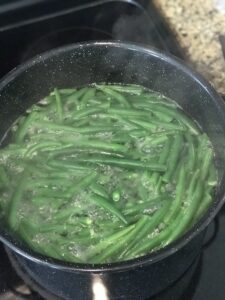 Boil the green beans in water until tender.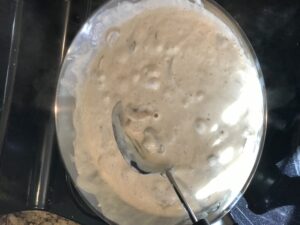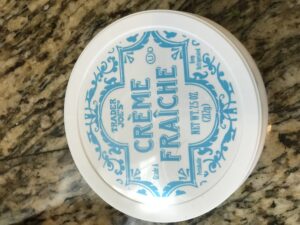 Combine sliced white mushrooms, creme fraiche and one can of cream of mushroom soup into a pan. I really didn't know what creme fraiche was but at first but the best way to describe it is a cross between cream cheese and sour cream. I picked mine up from Trader Joe's.
Once the creme fraiche melts down pour the mixture over the green beans. It's going to sound strange but add a few shakes of soy sauce to the beans and mix all together.
Put it in the oven for about 20 minutes at 375 degrees. Top with crispy fried onions!