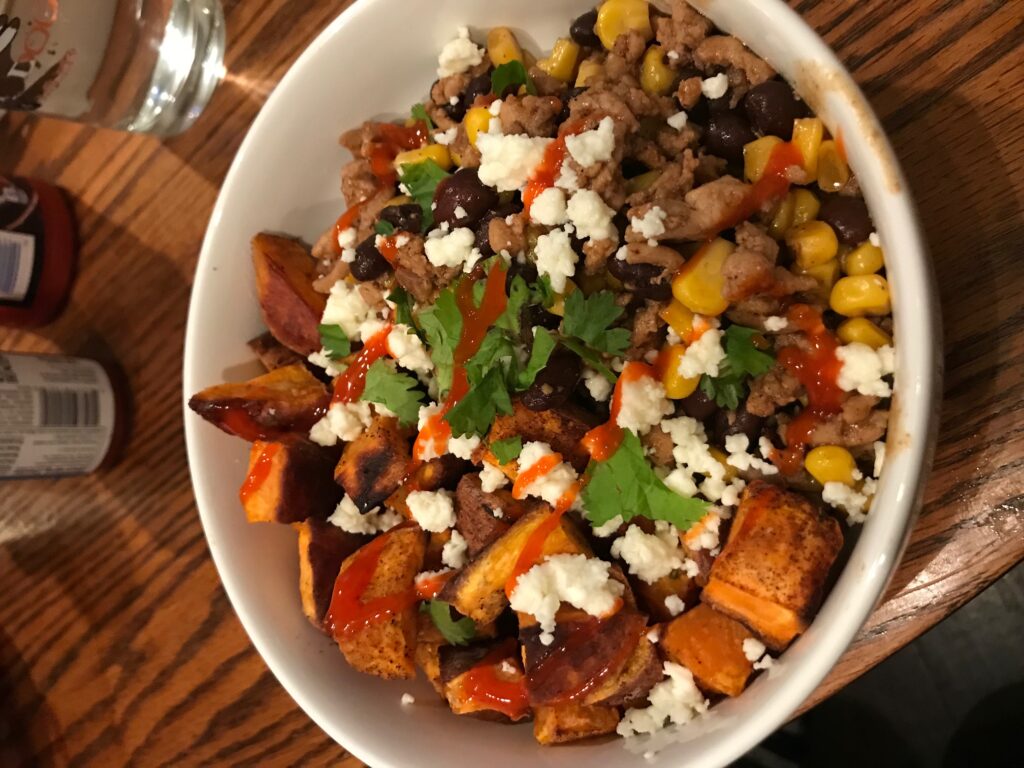 Ever feel lazy and look at stuff in your fridge and think about what you can possibly make with it? This is what I came up with. Is it super inspirational? No. Is it easy and tasty? Yes.
Ingredients:
1 lb. ground turkey
2 medium sweet potatoes
1 can of sweet corn (15 oz.)
1 can of black beans (15 oz.)
1 packet of taco seasoning
1 small container of sour cream
1 package of cilantro
1 container of feta cheese
First brown your ground turkey in a pan over medium heat for 15-20 minutes. While it's cooking cut your sweet potatoes into cubes to roast in the oven at 400 degrees for 35-40 minutes.
When your turkey is about done add the taco seasoning. I think the seasoning packet calls for more water but I only use about 1/4 cup to mix the seasoning into the turkey.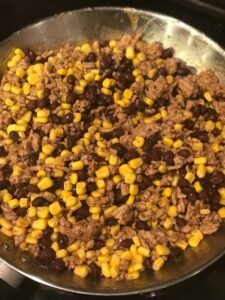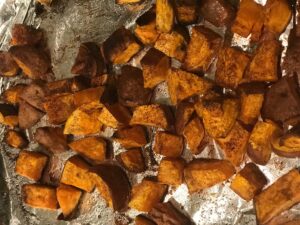 Add the corn and black beans to the seasoned turkey. Remove potatoes from oven.
Combine your potatoes and turkey mixture into a bowl. Top with cilantro, sour cream and feta cheese. I drizzled sriracha on top to add some spice. Enjoy!