Beef Bourguignon also known as Beef Burgundy is a classic French dish. This was actually considered a "peasant dish" back in the day but don't let that label fool ya, it's delicious! This beef stew is made of red wine, pearl onions, mushrooms and more. Does anyone else feel really cool when they cook with wine? It always makes me super fancy and elegant. Where did I get the inspiration to cook this? I got it from my momma. She's a great cook and gave me a recipe which I tweaked just a little!
Ingredients:
2 1/2-3 lb chuck roast
3-4 strips on bacon
1 au jus pack
12 oz. can of baby carrots
1 medium yellow onion
3 pinches of minced garlic
fresh or ground thyme, to taste
2 bay leaves
1/2 bag of pearl onions
8 oz. sliced mushrooms
1-2 cups of beef broth
1 bottle of red wine
salt & pepper, to taste
First put your roast in a pan and mix up the au jus packet with three cups of water. Pour over roast. Cover tightly with foil and place in oven at 325 degrees for two to three hours. My roast was just over 2 1/2 lbs and it took two hours.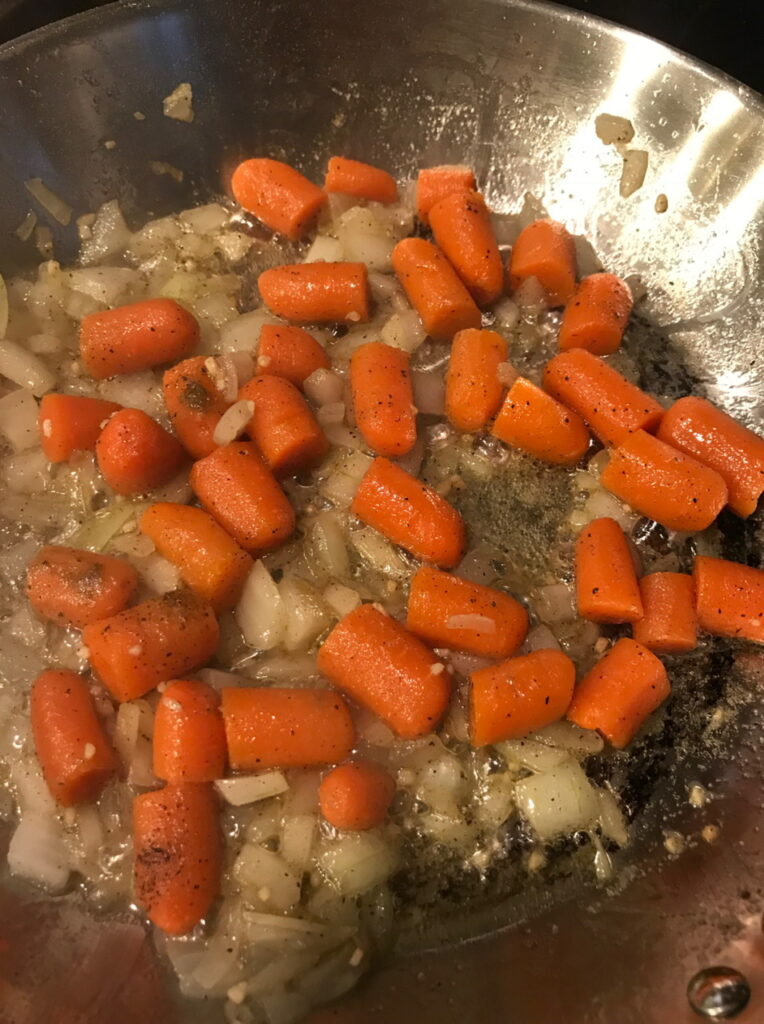 Fry your bacon. I actually cook by bacon in the oven most of the time because I find it easier and less messy. Sauté your carrots and chopped yellow onion in the bacon drippings with garlic and herbs for about ten minutes.When your roast is done cooking pull it out of the oven and shred it into small pieces. I ladled about 3-4 spoonfuls of the excess au jus into the pan with the shredded beef to keep it moist.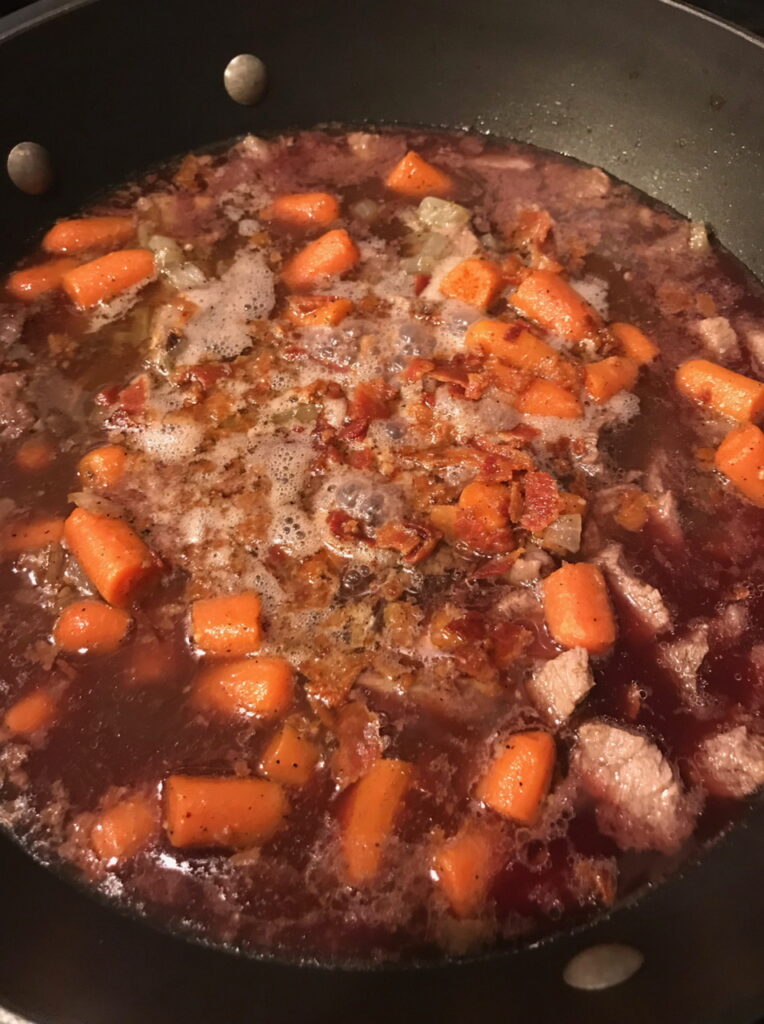 Add your red wine to the beef. I used a $6 bottle of Pinot Noir I found at Trader Joe's. How much wine you use is up to you but I used a little over half the bottle. Add crumbled bacon and carrot onion mixture. Add as much beef broth to taste.
Stir, cover and let the stew simmer for about one hour. NOTE: it's important to keep stirring this while it simmers.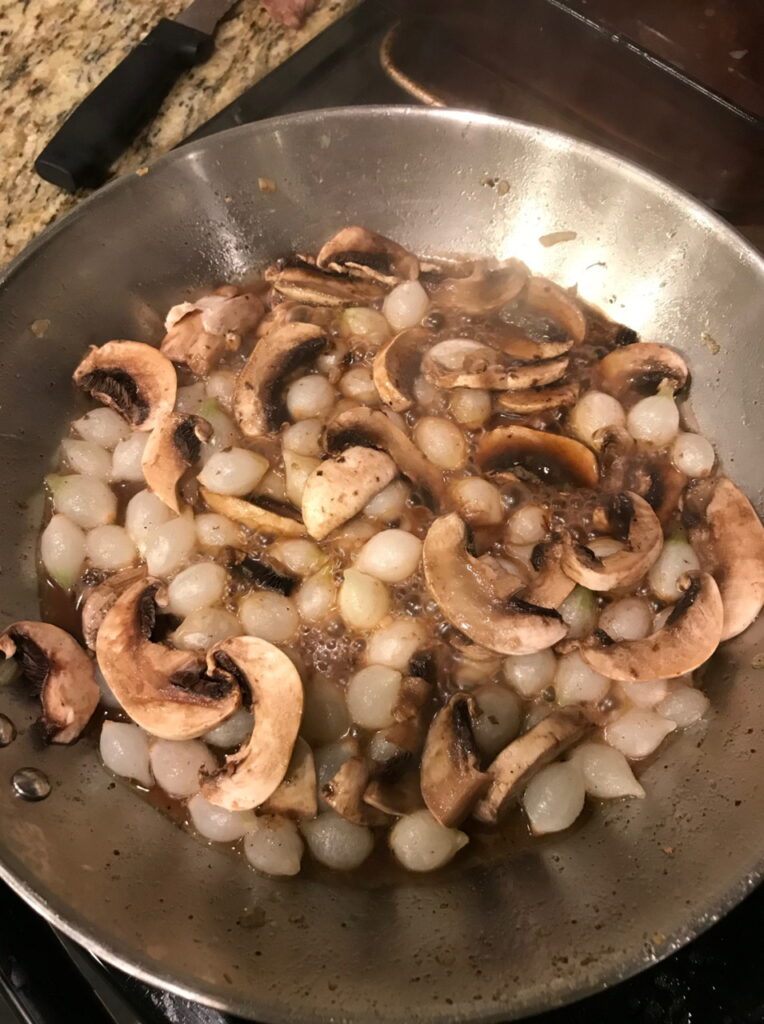 Just before serving sautée the pearl onions and mushrooms. I spooned even more left over au jus into the pan for this. Add to stew.
It's ready! Serve it with some crusty bread.