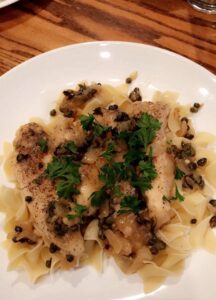 Ingredients: 
1 lb of thin sliced chicken tenderloins
1 lemon
3/4 cup of chicken broth
1 bundle of fresh parsley
I yellow onion
3-4 pinches on minced garlic
1/4 cup of capers, drained
1/2 cup of dry white wine
I'll admit I was nervous to attempt Chicken Piccata especially since I've never made it. However this classic Italian dish surprised me with how truly easy it ended up being to cook and how delicious it was! The main ingredients you will need are listed and pictured above. Note: I used sovereign blanc because that's what I had on my bar cart.
I think the recipe I originally saw listed shallots instead of onions but I decided an onion was close enough (and cheaper!). Start off with sautéing your chopped onion with your minced garlic.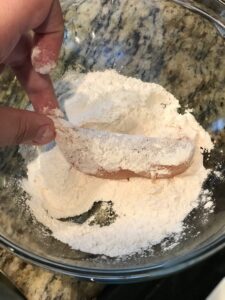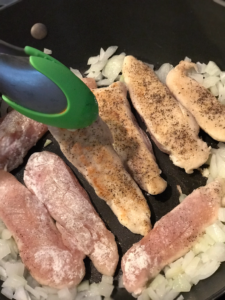 Pour a little bit of flour into a bowl to dredge your chicken in. I find it best to do this while your onions are in the pan. (I like using thinner cuts of chicken like tenderloins because they cook faster and you don't have to worry about burning the chicken before the inside is cooked through!). Throw those bad boys into the pan with the sautéed onions on medium-high heat.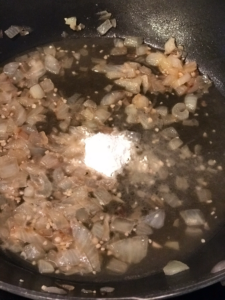 Remove your chicken from the pan. Add your white wine and bring it to a low boil until the liquid almost evaporates. Add the chicken broth and about 1 teaspoon of flour to help develop the sauce. Reduce your heat and stir until the sauce is slightly thickened.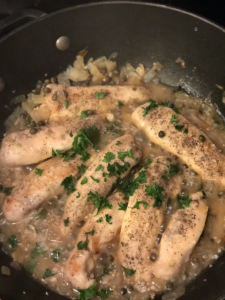 Add your lemon juice, capers and chopped parsley. Place cooked chicken back into pan and let it take a nice bath in your Picatta sauce for just a few minutes.
Serve with fresh sprinkled parsley on top!