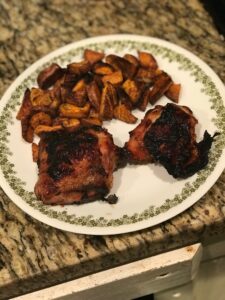 Ingredients:
12 oz. cranberry sauce
6 oz. apricot preservatives
1/2 cup of BBQ sauce
1/4 cup dijon mustard
1 lb. chicken thighs
1 sweet potato, cubed
This chicken is the perfect thing to cook because it has the best tastes from both summer and winter. Also, it reminded me of Thanksgiving (my favorite holiday) especially when you pair it with roasted sweet potatoes. I wanted to jazz up my potatoes this time so I used a smoked chipotle chili powder on them.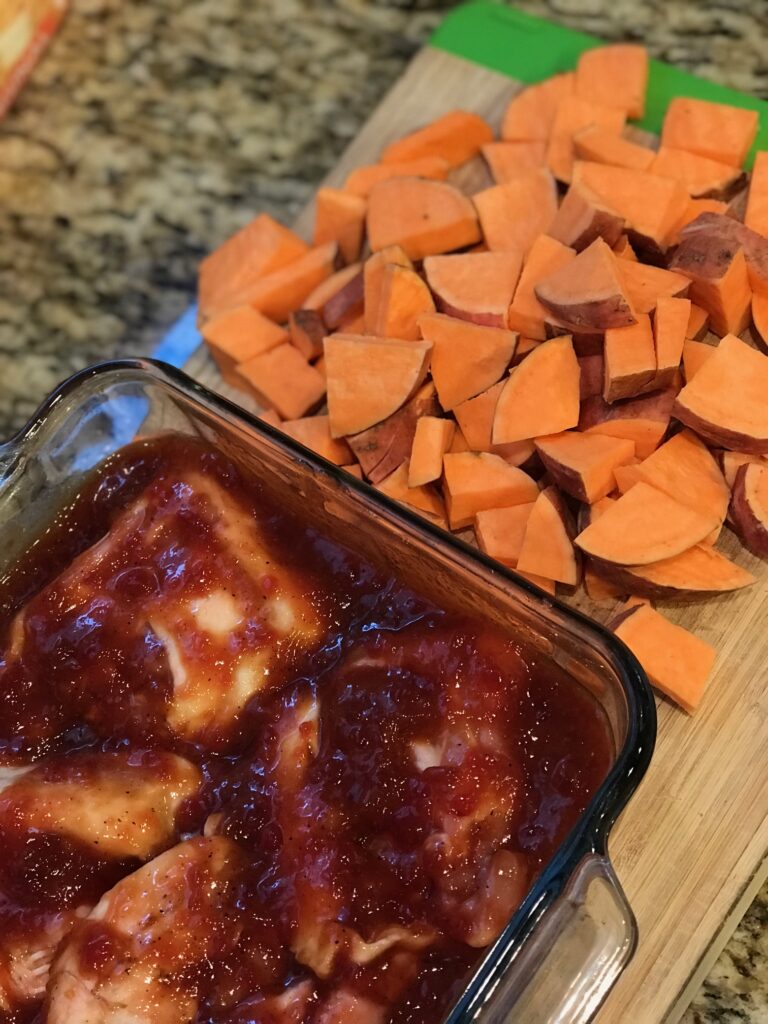 Prep took no time at all. The chicken sat in the marinade for about 15-20 minutes and then the thighs were thrown on the grill over medium heat for 30 minutes. The nice thing about grilling is you really don't have to tend to your meat that much, just make sure you monitor it. The sweet potatoes were baked in the oven for about 35 minutes on 400 degrees.